I am delighted to share ten outstanding women I admire and tell you why for Women's History Month in 2020.
It was very difficult for me to narrow it down to just ten, but here are the ones I've chosen.

#1. Ruby Saggus, my Mama! She was born with polio and survived cancer three times. She worked every day of her life until she had to stop because of COPD. She was the most energetic person and didn't stop. She didn't let anything stop her either. Mama taught me there is no such thing as a "pity party" and hard work lead to success. I learned so much from her about love, life, and determination. I love and miss you Mama.

#2. Janet Jenkins, my Aunt. My first job in the industry was under her supervision. She taught me that "C" work is not acceptable and that I must do "A+" work. I learned business integrity and an eye for compliance from her. I strive in every way to do "A+" work because mediocre work doesn't cut it. Thank you, Aunt Janet!


#3. Pam Osterland, one of the best bosses I ever had. She wouldn't let me quit. Pam was the Regional VP and I was the District Manager. I was, well, doing mediocre work and I attributed that to some personal things at the time. However, mediocre is not acceptable, and with Pam, apparently quitting wasn't either. She was having that talk with me about my performance and when she was done she simply asked, "So what are you going to do about it?" My reply, "I guess I'll resign". Her reply, "Quitting is not an option". I learned a changed behavior is not obtained by leaving a situation, but rather accepting the flaw and being willing to make it better.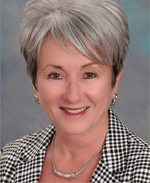 #4. Lisa Ragan, one of the first women entrepreneurs I met that was my age. In the early 90's, when we were all young punks getting our feet wet in the international logistics and customs brokerage industry, Lisa jumped out and started her own company – Lisa Ragan Customs Brokers. I admired her risk-taking leap of faith. Lisa's courage helped me when I was ready to take that leap. Her persistence, her passion, and her love for others are qualities I try to increase in myself daily.
For more click here.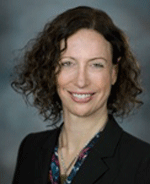 #5. Elizabeth (Liz) Merritt, Managing Director – Cargo Services, Airlines for America. I have not known Liz as long as I have the above magnificent women, but her knowledge of air cargo and regulations revolving around air cargo movement have certainly amazed me. She leads the airline industry with a gentle and strong approach ensuring that the private, public, and governmental stakeholders work together to create an effective, efficient, expedited and secure environment. Her ability to bring various stakeholders to the table and resolve air cargo barriers is what helps to keep freight flying, and as a passenger on those planes, I truly do appreciate her efforts.
For more click here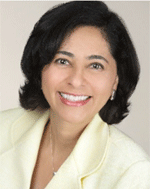 #6. Elba Pareja-Gallagher, UPS. While I have only known Elba for a few years, I was immediately drawn to her passion for people – all people. Although she leads the organization, ShowMe50, which is focused on gender equality, Elba's unique passion for workplace flexibility is a model example of how we all can prosper together. Her kindness encourages me, and others, to put aside any difference we may have to create a better world in which we live, work, and play.
For more click here.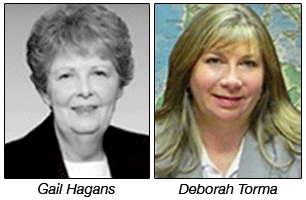 #7. The late Gail Hagans, past President, Atlanta Customs Brokers and International Freight Forwarders. I met Gail when I was about 20 years old (just a few years ago ?). She was one of my first bosses in the logistics industry. Gail was the kind of woman that would tell her husband to take the shirt off of his back and give it to someone – me. She really did that. She also had a great love of her staff. She would help anyone to be a better person. I've seen her buy clothing for her sales people, sell a car for $1.00 to an employee who needed transportation, and contribute to a person's continual education. I always appreciated Gail's personal and professional guidance. And, Gail has left one hell of a legacy – just look at her daughter, Deborah Torma, now President & CEO of Atlanta Customs Brokers who follows in her Mother's footsteps. Both, great ladies.
For more click here.
#8. Myra Reynolds, Director of Import Compliance, John S. James Co. I love this lady like she was blood; although not blood, we are most certainly family. I remember the first time I met Myra, and the James Gang. I was attending my very first NCBFAA conference and Myra came up an introduced herself and asked if I was there with anyone. When I told her I was alone, she grabbed my arm and said, "Well, now you are with us. Come on." "Come on" meant I was about to get in a taxi with five strangers and lay in their lap in the back seat. (True story!) Where I come from, that makes you family. Myra is also probably what I would call a walking encyclopedia of customs business. I learn so much from her – compliance (of every government agency you could name), association etiquette (go up and meet the first-timer, it just may change their life), but mostly, love and compassion. This woman is the true definition of a Southern Belle.
For more click here.
#9. Dolly Parton, yes, Dolly. Who doesn't love Dolly? My first record when I was six years old was "Coat of Many Colors" by Dolly Parton. My Granny made me a coat of many colors. I admired that Dolly was a poor country girl, just like me, but was still successful and, as I discovered in time, one of the most giving people on earth. She does so much to help so many from the literate with her Imagination Library to her down home giving in DollyWood. And what a spiritual being – I love to hear her sing gospel (I also love to hear her sing ?). I believe you can learn from people who you are not directly in contact with. I learned from Dolly that women can be anything they want to be. If you don't believe me just ask her!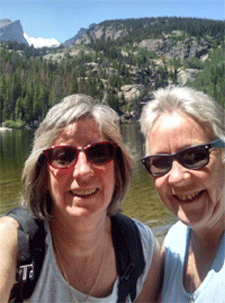 And last, but certainly not least –
#10. Kathy Williams, my loving wife of 32 years. There is not enough time for me to describe what I admire about her and why. I guess I owe most of who I am professionally to her. She supported me in every decision, every leap of faith, every change, every step I have taken in my entire professional career. When I was studying for the Customs Brokers exam in the late 80's, she made me, and my good friend Beth Mince, sit at the kitchen table and study for two hours a night. While we studied she cooked so we could "have fully bellies and full brains." Almost 30 years later when I decided to get a Theology degree, she did the same thing. That is just one of many examples showing how outstanding this woman is. Kathy, thank for always being by my side and supporting me. I love you.
There are so many more women who have had great and positive impacts on my life, both personally and professionally. I can't begin to thank them all. Had these women not taken an interest in me, I would not be who I am today.
For Women's History Month, I'll conclude with this quote:
The trials we endure can and should introduce us to our strengths. - Epictetus

Thanks!
Donna Mullins
Donna Mullins' company Donna Mullins International Solutions is an independent small company that in 2020 is a bulwark of the air cargo community at ATL through its hands-on support for the Atlanta Air Cargo Association and other local airport building efforts. Recently Donna's company became the Senior Consulting Firm in North America in the Air Cargo Community Systems (ACS) initiative there.
Donna has served in the international transportation community since 1982, where she began as an importer of wholesale merchandise. After leaving the import side of the trade, Donna started her career in the brokerage and transportation arena. Ms. Mullins has held various volunteer positions including President and Chair of the Independent Freight Forwarders and Customs House Brokers Association of Atlanta (IFFCBHA); President and Chair of the Atlanta Air Cargo Association (AACA); Board of Director for the Atlanta Maritime Association (AMA); and currently serves as the Air Freight Committee Chair for the National Customs Brokers and Forwarders Association of America (NCBFAA) Transportation Committee.
Donna has held an Adjunct Professor position with Clayton State University where she was involved in the Logistics and Supply Chain Management course for five years when CSU was able to offer the course as a master's degree program.