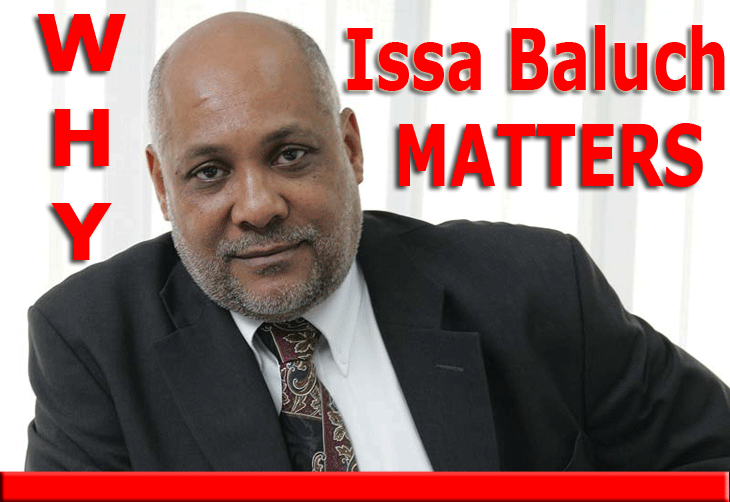 We spent a couple of days in March at the big FIATA meeting in Zurich, Switzerland. There the fabled 90-year-old organization stepped outside itself to bestow upon me the title of "FIATA Fellow" in a lovely ceremony inside a 700-year-old restaurant near FIATA HQ.
In a world of meaningless awards meant only to pump up the bank accounts of publications and organizations, being recognized for excellence by the airlines' biggest customer was, to our mind, the exception that makes the rule.
So there we were, a father and his oldest son, in a room full of top global freight forwarders in Zurich, where everybody seems to want to stick a small piece of chocolate in your pocket all the time.
The FIATA Fellow event gave us the opportunity to sit down with some heavy hitters in this business, and none more important than industry icon Issa Baluch.

The World of Issa Baluch

Issa Baluch was born in 1952 in East Africa.
Ethnically an Omani and African mix, Baluch left East Africa in the 1970s and took up residency in Dubai, where he launched his career as a tally clerk at the Swedish-owned Gulf Agency Company in 1973.
He was general manager of the supply chain department where he helped initiate sea-air multimodal transport between Asia, Europe, and North America before he established his own business Swift Group in 1989.
His vision was to take advantage of the African market –a place he still considered home –and his situation in Dubai gave Baluch a great advantage positioning his firm at the midway point between Asia and Africa. The sea-air multimodal transportation method was designed so that goods from Asia could be shipped by sea to Dubai, and then transferred by air to West African countries, saving time and money. Business grew very fast in part due to Dubai's pro-business government, free seaports, and open skies. Over time, Baluch began adding value through light assembly and packaging.
By 2008, when Baluch sold Swift Group to South African-owned Barloworld Logistics and retired, Swift Group had expanded to 24 countries –16 in Africa –and 49 branches.
Mr. Baluch had, also among other things, served as the founding President of the first Freight Logistics Association formed on the Arabian Gulf Peninsula in Dubai, the National Association of Freight Logistics (NAFL).

Links Beyond The Golf Course

"In 2011 after having moved to North Carolina and a relaxed retirement and frankly tiring of playing golf everyday, I was accepted by Harvard University to become a Fellow in their new program, called Advanced Leadership Initiative (ALI).
"The following year, I became a senior Fellow and Associate of Science, Technology, and Globalization at The Harvard Kennedy School.
"At present, I am considered as a visiting Senior Fellow.
"Harvard encourages all ALI Fellows to initiate a social impact project, and so, as one of the investors in a 10,000-hectare farm (Africa Atlantic Farms) on the Afram plains alongside Lave Volta (the world's largest water reservoir) in Ghana, West Africa, we studied the prospects of planting a Knowledge Center as a depository of skills and experiences gained from the commercial farm and the African Agribusiness Knowledge and Innovation Leadership Initiative (AKILI) was born."
It is not coincidental in this project for Africa that "AKILI" is the Swahili word for wisdom.
"Sharing knowledge and wisdom lies at the heart of our mission," Issa Baluch said.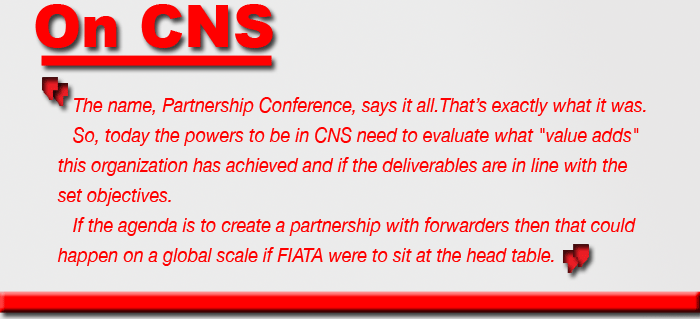 Doing The Most Good

"This project," Issa explains, "picked up momentum and we formally launched the Africa Agribusiness Knowledge Centres (AAKC), where I was appointed Chairman.
"The effort, one of a kind was supported by Harvard Kennedy School's Science, Technology, and Globalization Project department, MIT, Masdar Institute of Abu Dhabi, and most recently, the D.C.,-based Corporate Council on Africa (CCA)."

Master Plan For Progress

"A master plan developed via a charrette, (a brainstorming technique from the early 1800s) was completed by MIT.
"The complete project design includes an airport, logistics and cool chain centers, and the AAKC facility, among others.
"A 27-course curriculum was created to offer youth, farm workers, and all participants up-to-the-minute technology to improve farm production.
"My own contribution is logistics and work experience in Africa, particularly in distribution—the entire project is driven from a demand angle and food security is a big ticket item locally, regionally, and internationally.
"The stakeholders of this project are committed to a vision of scaling this model across the continent of Africa."
In 2015 as the pilot program at the Africa Atlantic farm in Ghana neared completion word spread of the project to train small-scale farmers for commercial success, which had excited representatives from several African countries, who attempted to persuade Baluch to establish an AKILI divisions in their country.

FIATA & Africa

"Here in Zurich and elsewhere in our meetings these days, ongoing discussions aimed at encouraging the dropping of barriers and opening skies in concert with ICAO and other bodies across the African continent are of great importance.
"Everyone recognizes the need for African governments to adopt a more liberal attitude to truly open skies, but of course the obvious is always easier said than done.
"Today, Africa, for Africans—at least in the sky—is one of the most expensive and underserved areas of the world.
"The Africa aviation situation is 'Topic A' for anyone who wishes to do business or is even vaguely interested in the welfare and development there.
"Africa should be on the agenda (as developing markets often are) of every industry gathering to search for solutions aimed at truly opening up a great yet untapped resource of the world, both for the people who live there and everyone else.
"Africans tend to be a little more accommodating to international carriers coming in from overseas then to their next door neighbors.
"It is almost like there is a wall between countries, to look at it one way.
"FIATA is encouraging greater cooperation between the various states of Africa.
"Look at the numbers.
"There are 54 African countries, 16 of which are landlocked, and also the eight African islands that in total include more than 100 border crossings, each unfortunately with their own procedures.
"Right now the most visible aspect is at all those border crossings, where queues of trucks are stuck in a paperwork jungle, unable to move for weeks sometimes.
"The impact beyond delayed shipments and ruined cargo is also seen in the abnormally high incidents of the AIDS epidemic raging amongst big and small rig truck drivers.
"Everything is driven into negative overdrive because of bottlenecks in the air and on the ground in Africa.
"Inter-African trade stands at 11 percent. By comparison, inter-European trade is 70 percent; in the Americas 40 percent; in Asia 25 percent.
"So there is much to be done to create more open trade between the countries of Africa.
"As frustrating as this might sound, sometimes it appears that Africans unintentionally can be their own worst enemies.
"For example right now there are eight regional bodies that are supposed to drive cooperation and trade in Africa, but in reality I am afraid that their net impact is creating more bottlenecks.
"There is some hope, however, as three of the region's regulatory bodies have formed a Tripartite Alliance to try and streamline processes.
"Some progress is apparent in moving toward Open Skies and most notably in establishing a Free Trade Agreement."

Free Trade Agreement Out of Africa

"The Tripartite Free Trade Area Agreement (TFTA), bringing together member and partner states of the Common Market for Eastern and Southern Africa (COMESA), the East African Community (EAC), and the Southern African Development Community (SADC)[1], was signed in Sharm-el-Sheikh, Egypt, on June 10, 2015, by representatives of most of the 26 countries covered by the deal.
"The 26 countries represent 48 percent of the African Union membership, 51 percent of continental GDP, and a combined population of 632 million.
"If the TFTA countries were one country, it would be the thirteenth largest economy in the world."

Hope & Change

Issa Baluch brightens considerably when he declares:
"Right now there are 54 Presidents in Africa and for the first time in history 16 are engineers, versus in the past when 30 of the leaders were military rulers.
"By contrast, today only about five leaders of African nations are military rulers.
"Innovation in Africa needs to be identified and youth must be served.
"For example, FIATA hosted three young people from Africa who devised an app to control trucks moving from Ghana to places like Accra.
"So part of the challenge is to uncover and empower the intellect out there and work to coordinate among other African talent to get things done.
"It's all hands on deck for Africa now," Issa Baluch declares.

Thinking About CNS In 2016

"If one were to go back to the original blue print of CNS, the first expression that will hit us is the reference to a vision to develop a platform for the purposes of a Partnership Conference aimed at bringing airlines and forwarders together.
"It worked precisely because CNS and IATA had to keep an arm's length relationship in order not to run afoul of American anti-trust laws.
"Conversation and debate were encouraged and thrived.
"The name, Partnership Conference, says it all.
"That's exactly what it was.
"So, today the powers to be in CNS need to evaluate what "value adds" this organization has achieved and if the deliverables are in line with the set objectives.
"If the agenda is to create a partnership with forwarders then that could happen on a global scale if FIATA were to sit at the head table.
"Today, this is not happening as this organization is led exclusively by IATA. "The air cargo industry has lost a neutral forum in which all stakeholders could interact equally.
"The opportunity to address these changes and reset the deliverables in this direction is still there," Issa Balch said.
Geoffrey