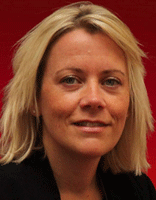 Tania Boyes, Director – Cargo Operations at Virgin Atlantic was upbeat as Virgin Atlantic Cargo awarded a five-year import /export handling contract to Sifax SAHCOL in Lagos beginning this week on April 10.
"Lagos has been an important cargo market for us for more than 17 years," Tania said, adding, "we are forecasting further growth in our export and import volumes in 2019.
"By moving to a larger and more modern facility, we can improve our product and service offerings for the growing number of companies moving goods to and from Nigeria," Tania said.
In 2018, the carrier delivered a 19% boost in export volumes, coupled with higher inbound demand driven in large part by the pharmaceutical and courier sectors.
Sifax SAHCOL operates a 22,000 sqm, 22 truck bay cargo transfer and warehouse facility at Murtala Muhammed International Airport with cold room for perishables and temperature-sensitive shipments, and dedicated locations for courier and high value cargo, plus 24/7 CCTV coverage, access control systems, screening technology and control room security.
Virgin Atlantic serves Nigeria with daily flights – operated by Airbus A340-600 aircraft that offer up to 20 tons of cargo capacity.
"VN Cargo Connect continues in its role as Virgin Atlantic Cargo's General Sales and Service Agency in Nigeria," Tania Boyes said.
"We thank our previous handling provider, NAHCO, for their support since we commenced operations on the route."
---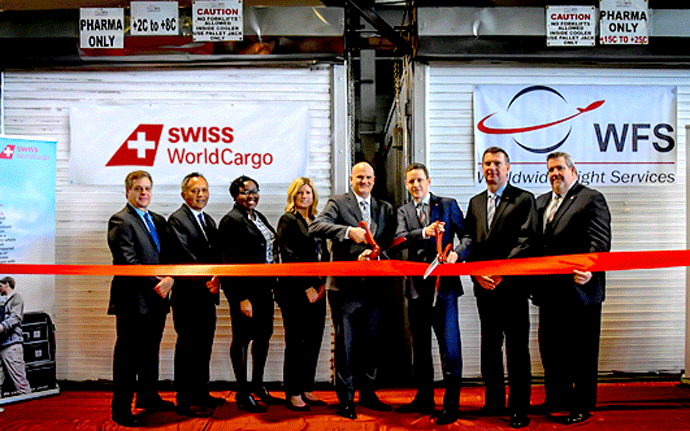 Worldwide Flight Services (WFS) and Swiss WorldCargo launched New York's first GDP-compliant airport facility and everybody showed up for the photo shoot.
From Left—Jo Palermo, General Manager Bldg. 66 JFK; Rinzing Wangyal, VP of Business Planning, WFS; Tameika Thomas, Special Products Manager, WFS; Kathy Roberts, Director Quality and Training, WFS; Michael Simpson, EVP Americas, WFS; Michael Ganz, Head of Cargo Northeast USA and Canada, Swiss WorldCargo; Octavian David, Manager, Cargo New York, Swiss WorldCargo and Richard Hoffer, Manager, Indoor Sales and Operations, New York, Swiss WorldCargo.
"We are very excited that New York's first GDP-compliant airline facility is located at Swiss WorldCargo's warehouse," said Michael Ganz, We get that!