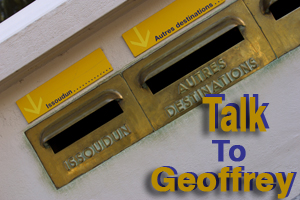 Hello Geoffrey,

I hope this message find you, your family and your readers well and safe during this most distressful time.
In your piece on "Rationalizing Nationalizing Airlines" April 28, you rightly mention the safety considerations that carriers must assess when considering utilizing passenger seats for the carriage of cargo or even cabin seat removal. These are great innovative solutions designed to address the need for greater capacity to move critical cargo around the planet.
To support the carriers in this regard IATA has indeed been working with aircraft manufactures and regulators to develop some guidance material which commences with a safety risk assessment. Your readers may be interested to know that this guidance material, updated weekly as regulatory guidance evolves can be accessed here, or by clicking image above.
Wishing you all well.



Brgds,
Glyn
Glyn Hughes
Global Head of Cargo
IATA

Good going, Glyn . . . Wish somebody could come up with a cure for COVID-19 as fast!
---