Geoffrey's busy schedule, despite isolation at home in New York, has been rich in contacts. In particular India and Italy were the two countries which captured his interest this time. The two are apparently so different, and at times on either side of the rainbow, but they have more in common than one imagines.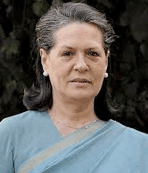 An example comes from politics: Sonia Maino Gandhi was born in Italy at the end of 1946, just a few months before India's independence. Her journey through life is as interesting as a novel.
Young Sonia left Orbassano, near Turin, for studies in the UK, where she met Indira Gandhi's son, Rajiv, whom she married in 1968. After her husband's death in 1991, she eventually entered into a life in Indian politics in 1998.
There is another trait that Italy and India have in common: a sort of fatalism in life, mingled with fortitude, pride, hyperbole, and endurance. This is the recipe of so many Italian operas, including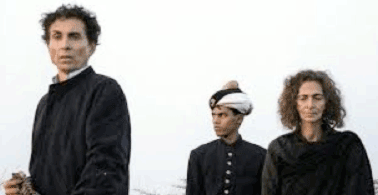 one that has never been written. Those who read the New York Times may have heard of the royal family of Oudh (pictured right). Their elaborate story emerged when Puccini was no longer alive, but their characters seem to have been conceived for his music. In 1971 the three royals and their retinue arrived in Delhi claiming they had been deprived of their kingdom; they managed to live in New Delhi's Railway station for years, until Sonia Maino Gandhi's mother-in-law, Indira, gave them the Malcha Mahal, a hunting lodge in a woodland growing within the city of Delhi, where they lead quite astonishing lives.
This is all quite extraordinary, and, in a way, sounds so Italian to me.
Thinking about Indian people I know, I imagine most of Geoffrey's readers know Sarosh Nagarvala, who served as FIATA Treasurer for many years. I consider him a friend, and a man of flamboyant intelligence. I hope he does not mind me saying it: I cannot think of anybody more "Italian" than he. A knowledgeable professional, his hyperbolic statements have made history in FIATA and he could indeed fit in the role of Turiddu in Mascagni's Cavalleria Rusticana.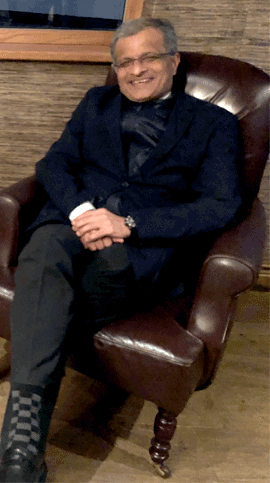 On the other side of the rainbow sits Keshav Tanna, the soft-spoken and equally knowledgeable Indian Chairman of FIATA's Air Freight Institute (AFI). Geoffrey asked him about the direct consequences of the Indian measures against the pandemic. His comments were both professional and touchingly personal.
"At AFI/FIATA we have been working on various Crisis Response Groups for Air, Ocean, etc. in these unprecedented times. [There is a dedicated page on the FIATA website]
"To answer your question as to what has surprised me the most, it is that there were so many things which we probably can do sitting in our living rooms which we did [not] know how to do earlier. I have learnt that we need to upgrade technology, software, banking, etc. Where one thought that one was up there, in these extreme times we will all learn that we should have upgraded just that little bit more. As far as shippers go, we cannot do much more to assist them, as India is slowly rolling back the lockdown and only urgent medical equipment/pharmaceutical shipments are moving. India is a country where manual intervention is required in terms of customs examination/handing over of shipments to the carriers etc. We do the best we can and I can only hope that the shippers value whatever little we can do for them under the circumstances.
"I am [here] at home, as we are under the lockdown, but I doubt that this will be the new way of doing business . . . But yes, I did work Saturdays, and now that will stop. This [situation] has taught me to work from home and hence I will surely enjoy a longer weekend and play more tennis.
"As regards a book, my school buddies recently had a get together as we all reached 60 years! One of my friends has written a book on Business Management and he is a rather successful management consultant – so I am reading his book titled: Making Strategy Work! What is extraordinary in my life is that at the age of 60 I have started learning how to play the guitar with online lessons (something I never found time or maybe inclination to do earlier). I hope I can keep up with it going ahead, as music is my best stress buster.
"My inspiration comes from my 86-year-old mother who has not stepped out of the house in the last three years. I now truly understand how she feels. We all live together and after every dinner she will tell us stories of her good old days. She tells us to keep our chins up when we talk about how empty the streets are, about how uncertain tomorrow could be; she tells us it could be worse and compares it with her days of old, when we had a war, when the streets were as eerie; there was a shortage of all essentials, even milk for the kids. 'Lockdowns are better than blackouts,' she tells me and my kids, 'so be brave. Every now and then God will give you a shakedown lest you forget him.'
"FIATA Korea is about six months away, but that as you know depends not only on the Korean situation. FIATA has a huge global delegation and therefore how this pandemic pans out worldwide will be relevant in whether the Congress happens or not. We are a responsible association; we did put off our spring Headquarters meeting and thankfully that was a right decision. Therefore, if the FIATA Presidency does take a call to go ahead with it, I shall be there, as I know that call will be a fully researched and educated one."
In a world that has been suddenly unified by the same threat and dire conditions, miles away from Keshav our friend Antonella Straulino is facing similar issues in Milan and has just her own Italian stamina to help her. Antonella, Sarosh, and Keshav have been cooperating for years in AFI and are good friends. I had Antonella on the phone recently and asked her what immediate consequences she could see in the freight forwarding business represented by Fedespedi. She told me that she is mostly working from home and in practice this means working almost twice as hard. The main issues in Italy had been summarised and submitted by Fedespedi to CLECAT in order to provide information to the EU Commission.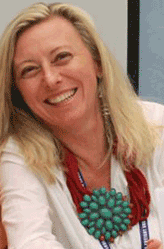 Antonella said, "Air transport was the first one to be affected, due to the absence of passenger flights and the consequent lack of capacity for the goods. The initial decision to also stop freighters was fortunately withdrawn, but the remaining problems are the high rates and the lack of capacity. DGR training certificates remain valid for the time being, but intermediaries struggle to pay CASS in this emergency. IATA was asked (and so far, failed to accept) to apply 'some kind of moratorium/waiver or splitting of the payments in the next CASS liquidations' with some respite in possible irregularities. An extension of the CASS payment terms is required for freight forwarders in need until the end of the COVID-19 crisis. Even IATA would not wish to run the risk that agents fail to meet their as-yet-unmitigated obligations and find themselves outside of CASS.
"In Maritime transport, the issue is blank sailings, with shortage of containers (especially reefers), excessively high rates, and lack of capacity. There are problems at terminals, which unexpectedly stopped working. Now they are back to work, but the working time is reduced and the new safety rules slow the processes. There was congestion at ports, when the lockdown was declared: shippers unable to receive their cargo, containers stuck, with shipping lines and terminals in Italy refusing to mitigate D&D and other port charges, as opposed to what happened in India and China, for example. The situation is now getting better as warehouses are re-opening. Exporters can ship their cargo and receive the orders previously placed.
"Rail transport was less affected, but in Italy it has a smaller business share. It was actually the first one to recover, in particular from China. Combined transport and road transport were highly affected by shortage of drivers and trucks, closed borders, or heavy controls imposed at crossings.



In Turin, Italy, a sign tells it like it is. English translation of Italian text reads:
"Use gloves and mask for your safety, sanitizer for your hands."
Deaths in Italy rose by 333 on Sunday April 26 against 260 the day before, the Civil Protection Agency said, but the daily tally of new cases declined to 1,739 from 2,324, the lowest reading since March 10.
The total death toll in Italy since its outbreak came to light on February 21 now stands at 26,977, the agency said, the second highest in the world after the US.
The number of confirmed cases stands at 199,414, the third highest global tally behind the U.S. and Spain.


Antonella added, "foreign drivers did not want to come to Italy as they were afraid of getting infected and imposed to quarantine when back home. In addition, there is still some shortage in masks and protective supply. High rates have also affected road transport and caused difficulties delivering goods in transit, as consignees were often closed, with no instructions from the consignors, who had closed in the meantime. Customs have so far been unable to improve the slow procedures.
"Again, money makes the difference . . . freight forwarders are being used as credit providers: carriers must be paid up front, but their customers ask for delays, hoping that in the end they can meet their obligations."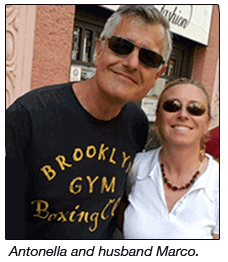 Despite the long list of difficulties, Antonella was not in a bad mood. She said she would then go back "to prepare lunch." I guess this is the approach that has made the difference in the circumstances of her life. Her beloved husband Marco is a lawyer in Milan; he also had to slow down his challenging travel habits. They plan to move to their new house close to S. Maria delle Grazie by the summer. Now they are not sure that all the required restoration will be finished by then, as the builders have been stopped for more than a month due to the pandemic.
"Now that the infection numbers seem to start declining even in Milan, we can hope that the house will be finished by the time we need: there is no time to waste," was Antonella's hopeful end to our call. I am sure she is right and she will have a wonderful autumn and winter in her new house with her husband and family.
Without forgetting the thousands who lost their lives to COVID-19, we must keep hoping for a quick recovery, when the energy of resurrection runs in our veins all over the world, India and Italy alike. At the end of the day we must show the virus that we can win this challenge.
It is written in Genesis:
God blessed them [humankind], and God said to them, 'Be fruitful and multiply, and fill the earth and subdue it; and have dominion over the fish of the sea and over the birds of the air and over every living thing that moves upon the earth.'
"God said, 'See, I have given you every plant yielding seed that is upon the face of all the earth, and every tree with seed in its fruit; you shall have them for food.
And to every beast of the earth, and to every bird of the air, and to everything that creeps on the earth, everything that has the breath of life, I have given every green plant for food.' And it was so. God saw everything that he had made, and indeed, it was very good. And there was evening and there was morning, the sixth day."
In other words, we should learn to live with "every living thing that moves upon the earth," sometimes not only around us, but also inside us. Learning comes through lessons. I believe this is a hard one we must learn, if you look at it from the point of view of nature itself. Stay safe and in good spirits.
Marco Sorgetti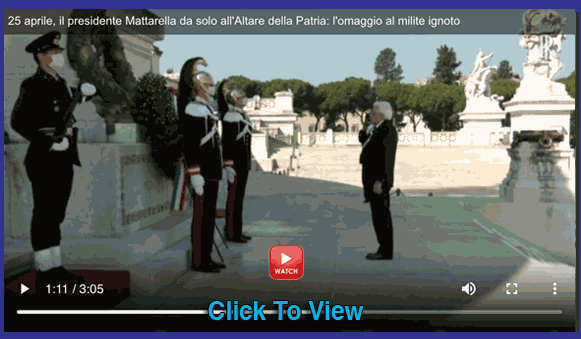 Lest We Forget—April 25, "Liberazione" Day, is the date that was chosen to celebrate the liberation of Italy from the Fascists' and Nazis' oppression.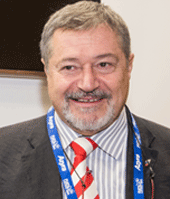 President Mattarella, The Head of State went alone to the Altare della Patria, without any follow-up. At the top of the staircase two cuirassiers wearing masks awaited him. They brought a crown to the sacellum of the unknown soldier while a carabinieri trumpeter played "Il Silenzio." An intimate homage, in an almost private form. No authority, neither civil nor military, in tow. Mattarella then put on his mask when he went down the stairs after the celebration.
April 25th is also St. Mark's Day and in Italy "onomastico" (name day) is still celebrated and was once almost as important as one's birthday. Marco's mother chose his name Marco, making April 25 a double celebration for Marco Sorgetti.