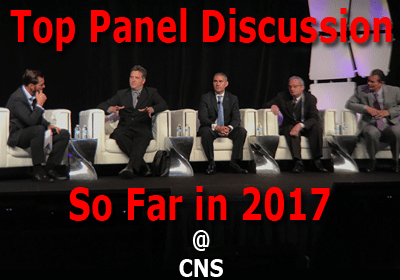 Of all the air cargo discussion panels at all the industry trade shows and events in the first half of 2017, we think this one is the best.

Here's why.
The Boston Consulting Group's Partner & Managing Director Peter Ulrich adroitly moderated "Improving Efficiency, Speed, and Quality at U.S. Airports" at the recent CNS Partnership Conference in Orlando, Florida.
Setting the stage for the four-member panel, Ulrich observed that airport operators must be more than passive landlords, but must proactively manage on-airport capacity while smoothing linkages between on and off-airport environments.
Lifting To Million Tons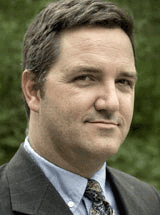 Occasional FlyingTypers contributor and a cargo consultant whose clients have included Los Angeles World Airports (LAWA), Michael Webber observed that LAX finished 2016 with just under 2 million metric tons of total cargo, just below its historical peak (calendar year 2000) annual air cargo tonnage. As with most U.S. international gateways, LAX has enjoyed double-digit growth in international cargo since 2000, but has been insufficient to cover larger double-digit domestic cargo losses.
LAWA recently commissioned a study of its air cargo capacity and plans to release a Request for Proposals in 2017 for new facilities development, but must do so in a land-constrained environment in which any cargo improvements will require displacing some existing activity, thereby requiring a temporary "pivot position" where tenants waiting for new capacity could operate. Decades of development around one of America's most historic aviation gateways have resulted in congestion that causes daily standstills on roadways in surrounding neighborhoods. Upon completion, the ongoing Landside Access Modernization Program (LAMP) should ease LAX's congestion issues, but construction will cause additional challenges before improvements.
Chicago Broader Shoulders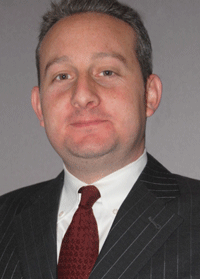 The Chicago Department of Aviation's Chief Planning Official Adam Rod described Chicago O'Hare International Airport's (ORD) cargo expansion previously detailed in FlyingTypers. He noted this expansion was not originally part of ORD's most recent Master Plan, but ORD is one of the rare U.S. gateways with net positive cargo growth. Increasing congestion and decreasing available capacity necessitated completion of a new cargo campus on ORD's northeast airfield (the old military area) in late 2016. The goal was to add 50 percent more capacity in warehouse and ramp.
Today, ORD has a total of 2 million square feet of airside warehouse space with 40 parking positions for jumbo freighters. For future growth, ORD's new cargo campus still has enough capacity to accommodate another phase when demand requires. Other new single-tenant facilities developed for FedEx and belly cargo carrier United on ORD's south airfield complement the massive multi-tenant cargo facility on ORD's northeast airfield. Several panelists noted that airport operators must manage brick-and-mortar developments with a planning horizon measured in decades, on behalf of tenants whose main assets are portable and whose planning is often measured in months. However, the Chicago Department of Aviation is confident that its cargo improvements should position ORD very well for the future. Still, Mr. Rod acknowledged such ongoing operational issues as maximizing connectivity between the terminals (belly) and north and south (freighter), better ramp control, and truck staging—a concern when a seaport strike in Southern California spiked freighter traffic at ORD.
Pineda Miami Presentation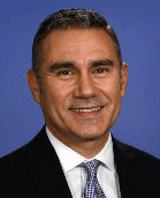 Manager of Aviation Trade & Logistics for the Miami-Dade Aviation Department (MDAD), Emir Pineda represents Miami International Airport (MIA), where international cargo accounts for roughly 87 percent of total cargo. Contrasting with widespread deficits among other U.S. gateways, MIA has been relatively prosperous with more than 20 percent growth in total cargo since 2000. While LAX, ORD, and JFK split air cargo trade with Asia and Europe into relatively equal shares, MIA thoroughly dominates trade with Latin America and seeks to leverage that role to serve as Europe and Asia's gateway to Latin America as well.
MIA's initial success with Latin America derived from favorable geography, but Pineda left no doubt that its continued dominance owes much to sustained effort. MDAD does "Perishable Road-Shows in key markets abroad for exporters who use MIA to access the U.S. market, as well as supports half day seminars for Miami's international trade community (including regulators) highlighting proper clearance procedures, security, handling, and fumigation. Expanding beyond its traditional cut flowers, fruits, and vegetables among perishables, MIA became the first U.S. airport designated as a Pharma Hub in IATA's Center of Excellence for Independent Validators (CEIV) program, with six local companies initially participating. MDAD has also worked with regulators and local seaports to initiate ocean-to-air transfers with the first transshipment from Port Everglades trucked to MIA and then carried to Amsterdam by Centurion Cargo.
And Then There Is Dallas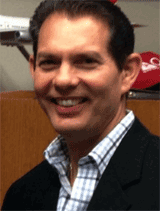 Vice President of Airline Relations and Cargo Business Development for Dallas Fort Worth International Airport (DFW) Milton De La Paz represents an airport ranked among the top ten U.S. airports in annual cargo tonnage, but even higher (top five) in annual passengers and aircraft movements. DFW gets substantial contributions from the belly cargo operations of hub carrier American Airlines, as well as a regional hub for UPS, but has experienced much of its recent growth from new and expanded service of Asian, European, and Middle Eastern carriers. DFW seeks to serve as a bridge between Asia and Latin America.
This coming summer, DFW will welcome a new cold chain facility operated by AirLogistix USA—just in time to accommodate growth anticipated from DFW's participation in IATA's CEIV program. American Airlines opened an improved temperature-controlled facility in recent years largely targeting the same sector for its own customers. Ultimately, DFW intends to establish a "Cargo Community" (based on the BRU Airport model) to efficiently provide stakeholder feedback both for ongoing operations and future improvements. DFW is also using a cloud-based data tool called Air Cargo Workbench to assist in cargo planning and marketing.
This session was not only good for the attendees and also this reporter, it stands as a template for the endless event sessions yet to take place during 2017.

Q&A Short & Sweet
During the Q&A period, the panelists observed that even at airports such as theirs, cargo must contend with competing priorities. Elucidating for airport directors and commissioners that contributions from cargo are critical to sustaining transcontinental flight schedule sustainability can elevate stature. Local events in which airport operators have worked with CNS and IATA, as well as with the Airforwarders Association, have been helpful in garnering greater interest in cargo from public agencies. Airport operators welcome the participation and cooperation of CNS in helping to refine cargo priorities.
Geoffrey