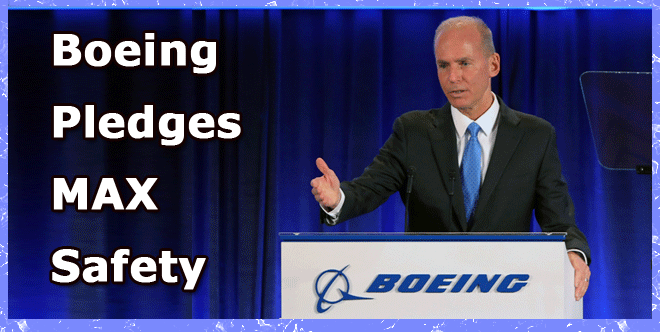 Boeing CEO & Chairman Dennis Muilenburg kept his job after the annual shareholders meeting Monday at the Field Museum in Chicago where he spent an additional 16 minutes to meet the press and talk about the B737 MAX.
Boeing is under pressure to deliver a software fix for the B737 MAX anti-stall system - called Maneuvering Characteristics Augmentation System or MCAS, and a new pilot training package that will convince global regulators, and the flying public, that the aircraft is safe.
"We know we can break this link in the chain," Mr. Muilenburg said.
"It's our responsibility to eliminate this risk.
"Safety is at the core of what we do. Every day, we try to get better," Dennis Muilenburg said.