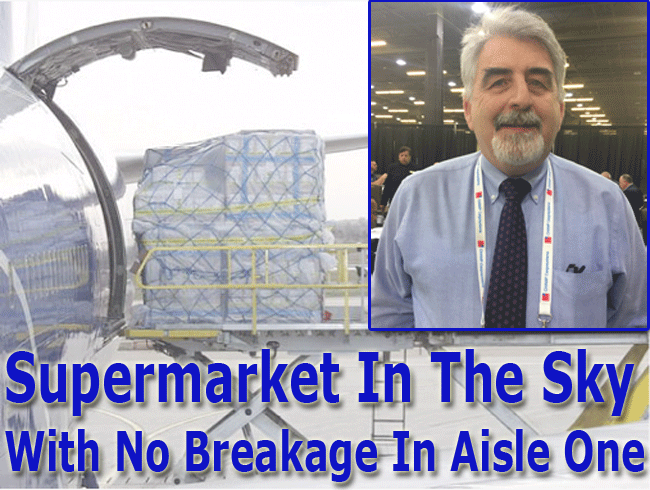 When you think about the air cargo landscape today, the Russian phenom air cargo operation, Volga Dnepr Group is the most diversified and easily the most capable air cargo resource in the world.
The Volga Dnepr Group fields an array of services, companies and airplanes heretofore unseen in aviation history.
The variety includes the mammoth Antonov 124 that flies anywhere with enough people onboard (11) to form its own football team, if they were not busy carrying almost anything you can imagine, anywhere on earth.
Vince Ryan, who is always where the action is in air cargo, has served as Vice President North & South America for VDG, with responsibility for AirBridgeCargo Airlines, CargoLogicAir and now the aforementioned Volga Dnepr.
Vince, who is the true definition of the all-cargo professional, came up in the business via Flying Tigers, and British Airways, expanded his role at VDG last November, to include Volga Dnepr.
"Our visionary President Alexey Isaikin views the variety and total capability of our fleets of aircraft, people and services offered, as bringing to the fore a new kind of dedicated total global air cargo service," Vince said.
"Right now our Cargo Supermarket offering is exciting programs, new generation air cargo handling facilities and a vision for tomorrow in air cargo.
"I'll be at CNS Partnership ready to share our exciting story.
"We are Volga Dnepr, we can lift anything aboard our fleet of B737s, B747-4s, -800s, B777s, and AN124s.
"We are an end-to-end solutions provider and we want your business!" Vince Ryan smiled.