Twenty five years ago, this week on April 23, 1994, Airbus delivered the first of 25 Airbus A300-600F dedicated freighters to FedEx.
Today the Memphis-based integrator lists 142 A300/A310s, with about half of them mothballed.
Good to recall that 50 years ago the innovative Airbus Industrie was formally created, launching the A300 performing its maiden flight in 1972, and entering service with Air France in May 1974.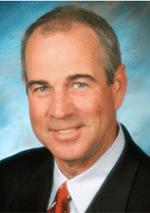 For the record, A300 was the very first wide-body, twin-engine aircraft ever brought to the market.
It set totally new standards in the industry. The innovative two-man glass cockpit was implemented on the A310, launched in July 1978, entering service in April 1983 with Lufthansa and Swissair.
"Time has proven to us that the A300s and A310s were excellent choices for our fleet," said Jim Parker, senior vice president of air operations at FedEx Express.
Jim was boss of all air operations at FedEx until he retired in 2017 after 41 years of service.
"They (A300s A310) have given us a great return on investment and proven to be reliable, all of which increases our ability to serve our customers," he said.