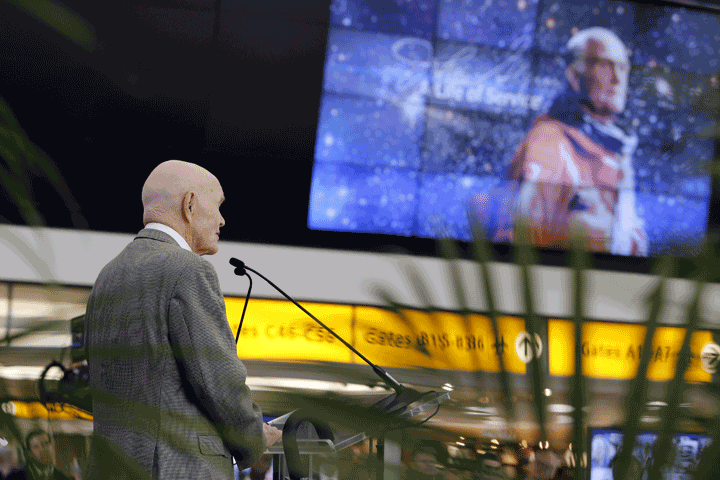 Mercury Rising . . . Former U.S. Sen. John Glenn speaks during a celebration for the renaming of Port Columbus International Airport to John Glenn Columbus International Airport on Tuesday, June 28, 2016, in Columbus, Ohio.
Senate Bill 159, which changes the name of the airport, goes into effect in September.
On February 20, 1962, Col. Glenn became the first man to orbit planet earth aboard the Friendship 7.