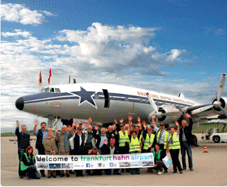 Frankfurt-based ACD Aircargo Club Germany has planned one more meeting before closing down its regular monthly meetings for summer break 2017.
On June 13, "The Group" takes a sentimental journey with a look ahead. From 16 to 1900 hours, conferees will meet at Frankfurt Hahn and catch up on the latest activities of the gateway, which is still seeking its greater future.
Not that there has been bad news from "The Hahn" lately, as John Kohlsaat reported a 41 percent rise in first quarter cargo business to 23,700 tons.
While those numbers may not set the world on fire, the figures are headed in the right direction.
Looking ahead, ACD meets on September 12 from 16:00-19:30 at LSG, Jean-Gardner-Batten-Strasse 5 (Gateway Gardens) at
Frankfurt am Main.
More: http://www.aircargoclub.de/en/
---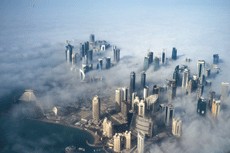 The news Monday that Saudi Arabia, Bahrain, the United Arab Emirates, Yemen, Egypt, and the Maldives broke off diplomatic and trade relations with Qatar—accusing the country of supporting terrorism—has been described as "the worst diplomatic crisis to hit Gulf Arab States in decades."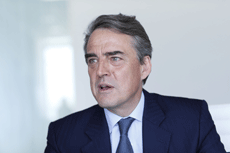 On Tuesday IATA Director General Alexandre de Juniac spoke up, urging Gulf countries that have cut ties with Qatar to restore services.
"Of course we accept that countries have the right to close their borders.
"But connectivity with Qatar must be restored as quickly as possible," the IATA DG told Agence France-Presse at the IATA annual meetings being held this week in Cancun, Mexico.
"We hope the crisis will disappear and aviation will go back to normal," Abdul Wahab Teffaha, head of the Arab Air Carriers Organization, told AFP in Cancun.

USA Interests Weigh In
U.S. Secretary of State Rex Tillerson said he does not expect the action to sever ties with Qatar will have a significant effect on the fight against terrorism.
Secretary Tillerson, who moved over to the U.S. State Department after serving as CEO of Exxon/Mobil, also said he hopes the nations will "sort out their differences."
In addition to the presence of more than 10,000 Americans at the Udeid Air Base, from which more than 100 aircraft operate, on April 25 the U.S. Department of Energy gave its approval for export of domestically produced LNG by Golden Pass Products, a joint Qatar (70 percent) and Exxon Mobile (30 percent) company.
The 20-year deal allows Golden Pass Products to export up to 2.21 billion cubic feet of LNG per day from the U.S. (Texas, Louisiana, Florida, Georgia, and Maryland) to non free-trade agreement countries.
That activity reportedly will create 45,000 new jobs over the next five years and position the U.S. to become the dominant LNG exporter in the world.
---

Hands across the table…
Delta and Aeromexico have been partners for 22 years.
Now, with regulatory approval, Delta can launch a cash tender offer for acquisition of up to 49 percent of Grupo Aeromexico S.A.B. de C.V., capital stock.
While all of that is underway, air cargo at both carriers is moving swiftly to combine services and cut costs.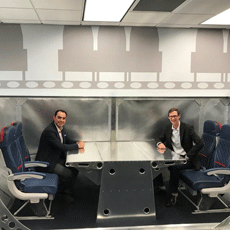 "By working together on the cargo side we can really provide a seamless logistics experience in the U.S. and Mexico," said Gareth Joyce, (R) Delta's President – Cargo & Senior Vice President – Airport Customer Service.
Rafael Figueroa, (L) CEO Aeromexico Cargo, added: "Aeromexico and Delta as partners have the largest, most comprehensive and expanding air cargo network in the U.S.-Mexico market."
The agreement will coordinate flight and combine trucking options and also integrate technologies.
The carriers are launching joint sales and marketing initiatives in both countries and also cohabiting warehouses in Mexico, Boston, New York-JFK, Miami, San Francisco, and Chicago, with Orlando and Detroit opening later this summer, the airlines said.
In a related development, Delta said it added DASH Critical & Medical to San Francisco (SFO) on June 1, 2017.