The smile turned upside down as labor unrest complicates the world according to Amazon.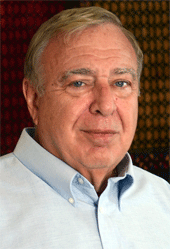 "The first thing to remember," writes air cargo great Bill Boesch, "is that Amazon is not an airline but a unique e-commerce platform controlling its door-to-door operations to provide free next-day or 2-day shipping for its products. "As a result, in the U.S., Amazon is not covered by the Railway Labor Act nor is it fully unionized.
"Amazon hubs – unlike FedEx and UPS – are fulfillment centers.

Amazon Is What Is Next

"Amazon's concept is the next stage in the metamorphosis of the air cargo business.
"Their approach almost guarantees full aircraft by tweaking demand through running sales on high-margin consumer products during low sales seasons.


Prime Week Speak

"Prime Week is an example.
"In order to run their operation as efficiently as possible, they have high productivity standards just like FedEx and UPS.
"But as their strategy provides for a steady state of package flow, they have managed to reduce down time, albeit at the expense of their line workers who are subject to strict monitoring and heavy manual labor.

Heavy Lifting

"If they underestimate the results of these sales the strain on the manual processes in their fulfillment centers can be overwhelming.

"Amazon pays competitively and offer good benefits (except time off) but have strict quality control methods including constant electronic monitoring of workers.
"Employees that do not meet the standards are coached and then terminated if they continue to fall below the productivity standard.


Bigger Than Expected

"Amazon marketing is among the best in the world and their growth in sales for prime week 2019 appears to be higher than expected.
"Amazon realizes its growth rate is huge and that is one of the reasons they are building two more fulfillment hubs in the USA.

Wake Up Call?

"Amazon's leadership and strategy are sound and they will recover from this labor situation, but it may be a wake-up call for them as they expand internationally, where labor laws are stricter.


Back To The Future

"Make no mistake, the Amazon model will permanently change the air package system and the true question is how FedEx, UPS, DHL, etc. will react.
"In the end Amazon's leadership will adjust as they value their people, but you need to be good to be on their team.
"Amazon will handle the union threat one way or another, and use the lessons they have learned in this strike to be an even better company," Bill Boesch assures.
Making The Case For Robotics?

It is unfortunate and maybe a bit sad to see that a number of different agendas is driving the unrest at Amazon including some politically motivated ones that are in play.
Strike action is never a happy situation. In today's world, productivity is key to success and in certain parts of the world, sorry to say, there are people who just don't seem to get that.
What the strikers seem to not realize is that they are making a case for more robotics and artificial intelligence to take over their jobs.


Clear The Air

So let's ditch the rhetoric and get some clear dialogue between management and workers as key to avoiding pain on either side.
Amazon Management has to be sensitive about the workers' plight and be prepared to compromise and make the workplace a happy one, which means that they should look for balance as the path to achieving greater flexibility, as their opportunistic expansion continues otherwise unabated.
Google seems to have got it right.


Whistle While You Work

C'mon get happy Amazon.
A happy work place increases growth in customer satisfaction.
Happiness also generates team spirit so that the truly crushing workload driving the Amazon runaway success story has a real chance to make winners all around.
Geoffrey