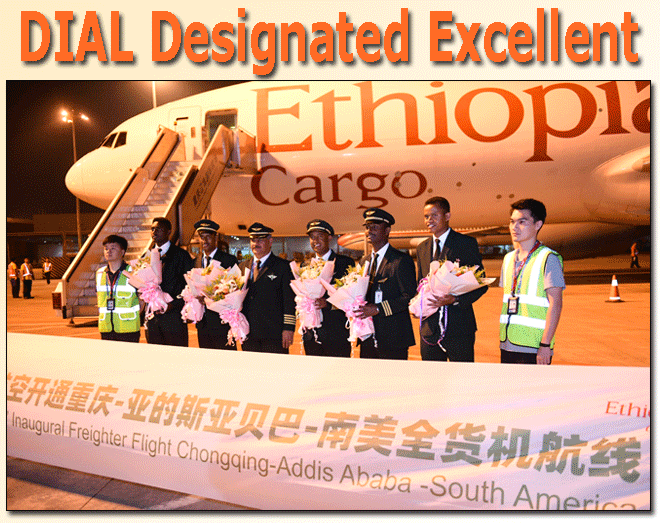 High Road To China Via New Delhi . . . An Ethiopian Airlines Boeing 777-200F now serves Chongqing Jiangbei International Airport in Chongqing, China twice weekly from Addis Ababa, via New Delhi in India. The first regular cargo flight launched June 26, carrying electronic devices and textile products.
Delhi International Airport became the first airport in India to operationalize a dedicated Transshipment Excellence Centre (TEC). The initiative was taken by DIAL as per the guidelines of the Ministry of Civil Aviation (MoCA) under the National Civil Aviation Policy 2016 to develop Air Cargo Transshipment Hubs at major airports of the country.
The Customs department has cleared the operations of the TEC and charted out the Standing Operating Procedure for transshipment of cargo.

Connectivity Enhanced

This will provide enhanced connectivity to transshipped cargo and provide shippers/exporters from unserved territories to get their cargo connected to the world through Delhi. With this facility, for example, Bangladesh would now be able to connect to the U.S., Europe, Middle East etc. on multiple international airlines operating out of Delhi.
The newly-created TEC will simplify and expedite the procedure for transfer of transshipment cargo. Spread out over 6,500 sq mts, the center has elaborate infrastructure including all the required operational apparatus for round-the-clock delivery of services. It can process international to international transhipment cargo (cargo is sent from the carrier to the TEC where it is segregated and sent to terminals for exports) and has a capacity of processing approximately 20,000 MT of cargo every month. The center can process cargo between 45 min to 6 hours depending upon the type and volume of cargo.
A DIAL spokesperson pointed out that the creation of the TEC was fulfilling the Ministry of Civil Aviation's vision of creating an air cargo hub in India. The centre would not only provide a new momentum to the efficient movement of transshipped air cargo through a secure channel, but it would also contribute significantly to promote the airport as an air cargo hub of the region and an air cargo gateway to the world.
Cargo that arrives at the airport from one destination on an airline, can move to another airline for its final destination after getting processed at the TEC facility, through seamless and efficient processes; thus helping the shippers/exporters to expedite their cargo movement.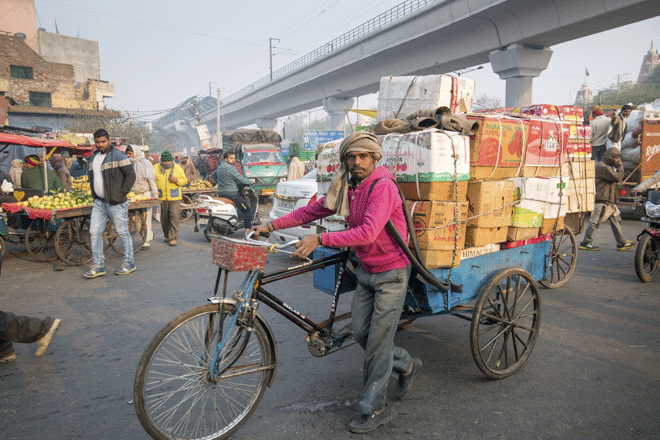 Raising Volumes

All EXIM shippers and airlines will now have an opportunity to carry higher volumes of air cargo across the world by leveraging the TEC facility at the airport for handling their transshipment cargo, according to airport cargo officials.

Long Promised Road

The creation of the TEC notwithstanding, aviation stakeholders feel that Delhi is still far away from becoming a global hub. While cargo transshipment is one of the essentials of a hub, the world-class airport cannot offer fuel at low prices and other facilities that Dubai, for example, can and does. Aviation analyst Mark Martin pointed out some time ago that Indian airports – he meant the major ones – were losing out in the global hub race to strategic ones like the New Doha International Airport that was less than two hours away from Delhi and Mumbai or the Al Maktoum International Airport in Dubai. Martin was of the view that the government should play a major role in making the country's airports competitive.
Tirthankar Ghosh