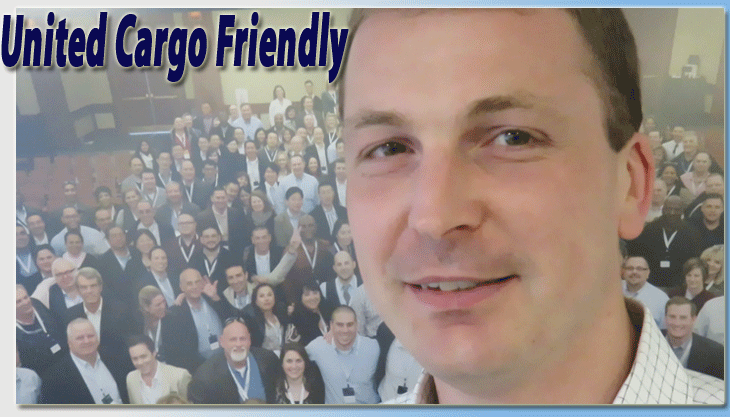 A Great Dane, his face jumps out of the crowd. We can think of many words that could describe Jacob Bang Nielsen, Senior Manager, Postal Network Optimization & Performance at United Airlines.
"There's a reason United Cargo moves about half the U.S. Mail," says United Cargo President Jan Krems.
You get the picture . . .
Jacob from Denmark says, "it's all about teamwork. "Our postal department is the best and we show it every day."