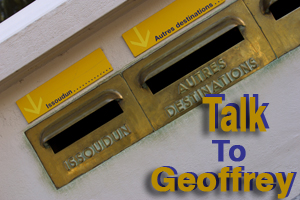 Geoffrey,

The devastation in the Caribbean, Florida and Georgia wrought by Hurricane Irma -- from the Caribbean to the Keys to Miami and Tampa, is simply unreal.
Six million people remain without power. Irma wiped out entire roads in the Keys, slowing relief efforts and triggering what local officials are calling a humanitarian crisis.
Jacksonville suffered waist-deep flooding, and storm surges up to six feet above high tide.

In Puerto Rico many thousands remain without power and the island has become a hub for assisting those from other islands that have suffered catastrophic destruction. In Georgia, severe winds and rain have left hundreds of thousands without power. Recovery from Irma will be brutal.
Sierra Club is seeking donations to support relief and recovery efforts happening now.
100% of donations will go to community-led recovery efforts.

Sincerely,
Frank Jackalone, Director, Sierra Club Florida Chapter
Adriana Gonzalez, EJ Organizing Representative, Sierra Club Puerto Rico Chapter.
To contribute click here.
(Editors Note. Readers can also contribute to The Salvation Army, click here; or The Red Cross, click here.