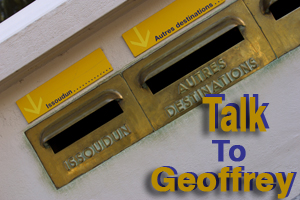 Dear Geoffrey,

Just to let you know that I have decided to leave QR.
My mother is not well and I should take better care of her now.
It was a tough decision as things are extremely good at the moment and we see the benefits of the long hard work of my entire team.
I will stay around until mid December and then do some consultancy for QR and some other projects are waiting.
It has been my real privilege to have been working with you for quite some time now and I thank you for everything you have done for us.
We will surely stay in touch !!

Kind regards,
Uli Ogiermann
Head of Cargo
Qatar Airways
---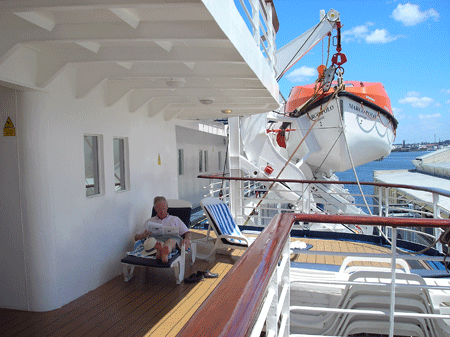 RE: Letters

Hi Geoffrey,

Thanks for publishing my recent note to you.
Just one question who is Peter George?? :-)
Must send you a better stock picture - than the mad one you used too :-)

Peter Walter
Champ Cargo Systems
(Retired)

Dear Peter,

This reminds me of the ironic comment:
"I'll never forget what's his name!"
Peter George is another person with two first names who like "The Shadow" of 1930s radio fame "clouded the mind" of this 76-year-old. I had just deplaned from a 30-hour flight from KUL after having spent 7 days in a time zone that traded day for night.
It's interesting to live the results of a 30-hour flight at our age.
I got up the day after arriving back to New York and had a glass of Porto for breakfast.
But it was 2100 in KL, so it's not my fault!
Actually, Peter Walter, it all comes back to me now.
Peter George was a leading air cargo pioneer at Seaboard World Airways in the 1960s. He was a good friend of Bill Boesch as I recall.
"Our Man in Havana" (picture) . . . Peter Walter retired the way people should as he reads about Peter George and wonders: "who is this Peter?"

Good wishes,
Geoffrey