Green Means Go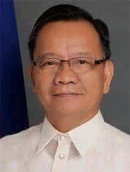 The red, green, yellow system Philippine Bureau of Customs implemented for X-ray shipment checks is now back to normal after long queues of trucks choked ports. The green lane was recently suspended after a Chinese drug shipment sailed through unchecked.
Now shipments bound for economic zones and perishables and reefers will no longer require mandatory X-ray examination.
Customs Commissioner Isidro Lapeña told reporters:
"Given time, we will come up with a more effective and efficient system that will balance border protection and trade facilitation."
---
Atlanta 17/17 Golf Tuesday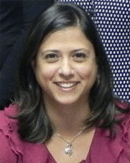 The Atlanta Air Cargo Association (AACA) 2017 Golf Outing takes place Tuesday, October 17th at Eagle's Brook Country Club.
An Awards Dinner at 17:00 caps the all-day event.
"Every year scholarships are awarded to students attending an accredited Georgia college or university and studying in the logistics, transportation, or international business fields," said AACA Chairwoman Adriana Trueba.
For details: contact Adriana.
TIACA Hails Des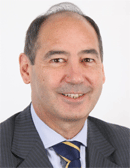 Desmond (Des) Vertannes has been inducted into TIACA's Hall of Fame.
He served as Head of Cargo for the International Air Transport Association (IATA) between 2010 and 2014.
"The Chairman's Council selected Des for his unwavering commitment to the development and recognition of the air cargo industry and its impact on global trade," said Oliver Evans, Chair of TIACA's Chairman's Council.
"His dedication, perseverance, visionary thinking, and inspiring leadership have made a profound and lasting impact on our industry."
---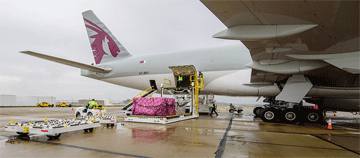 Pittsburgh Lands Qatar Cargo
Qatar Airways Cargo's inaugural B777 freighter arrived at Pittsburgh International Airport on October 12.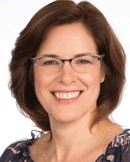 Pittsburgh International Airport Chief Executive Officer, Ms. Christina Cassotis, said: "We are thrilled that Qatar Airways Cargo has selected Pittsburgh as its next North American cargo destination. Known for its world-class service, we are excited to welcome them as the first international cargo service to fly from Pittsburgh International Airport."