Left to right—Katie Brown, Irene Borghi and Louis Perrin on the hardstand at Gatwick Airport.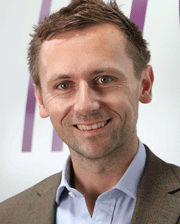 Virgin Atlantic Cargo jumped 3% during the first half of 2018, but Dominic Kennedy, (right) Managing Director is taking nothing for granted.
"We achieved a very positive start to the year with most markets reporting growth," Mr. Kennedy said.
"Virgin Cargo continues to see benefits from our strategic focus on pharma, as well as other core products and services, including express, high value cargoes and automotive."

Partnership Counts

"Exchange rates and other external factors may slow some parts of the air cargo market in the second half of 2018 but with the momentum we have built, alongside the benefits of our partnerships with Delta Cargo and Virgin Australia, our expectations for the rest of the year remain positive."

Next Generation Focus

Meantime three of the UK's most talented young freight forwarders spent a "Familiarization Day" at Virgin Atlantic in recognition of their success in the latest British International Freight Association's (BIFA) 'Young Freight Forwarder of the Year' Award, that has been sponsored by Virgin Atlantic Cargo since 2011.
Award winner Louis Perrin, a Director of Hemisphere Freight Services, and fellow finalists Katie Brown, Air Freight Manager of TPS Global Logistics, and Irene Borghi, Customer Services Supervisor at Cargonet, were welcomed by Dominic Kennedy for a day at Virgin Cargo, London Gatwick Airport.
Taking A Step Further

Ray Wood, (right) Virgin Atlantic Cargo's Regional Sales Manager, UK, who organized the visit and joined the trio on their tour, noted:
"It was a pleasure to welcome Louis, Katie and Irene into our business for the day.
"We are really proud to be a long-term sponsor of this great BIFA award, which aims to recognize and inspire future leaders of the freight forwarding industry.
"This year we wanted to take a step further and invite the finalists to the home of Virgin Atlantic so they gain even more experience from their success."
Geoffrey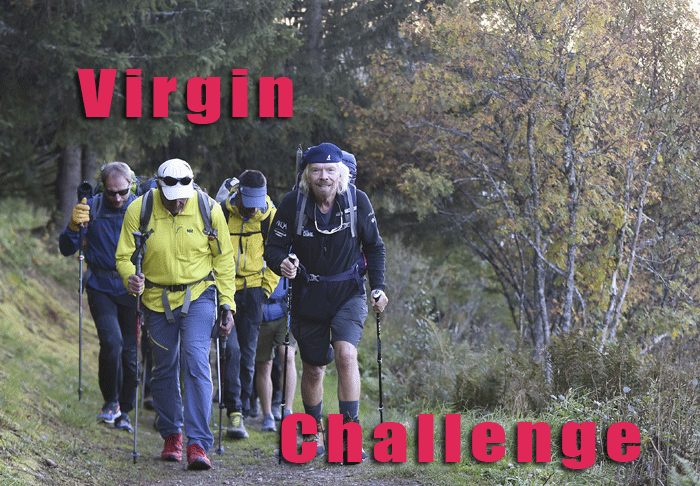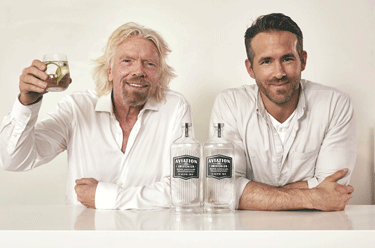 Virgin Atlantic founder Richard Branson and Actor Ryan Reynolds have formed a partnership between Virgin Atlantic and Aviation American Gin, which is owned by Reynolds, that will see the airline take the spirit of Aviation Gin to new heights.
This past weekend, September 28, Richard was situate amongst participants at The Virgin Strive Challenge climbing Mont Blanc in the Alps.
Since 2012 Strive has spearheaded positive change for young people in the UK, by assembling groups of extraordinary people to challenge themselves, fundraise for Big Change and have the experience of a lifetime, whilst sea kayaking, hiking and climbing their way from Sardinia across Western Europe.
"Strive is one of the proudest achievements of my life, a truly enriching challenge," Richard Branson declared.