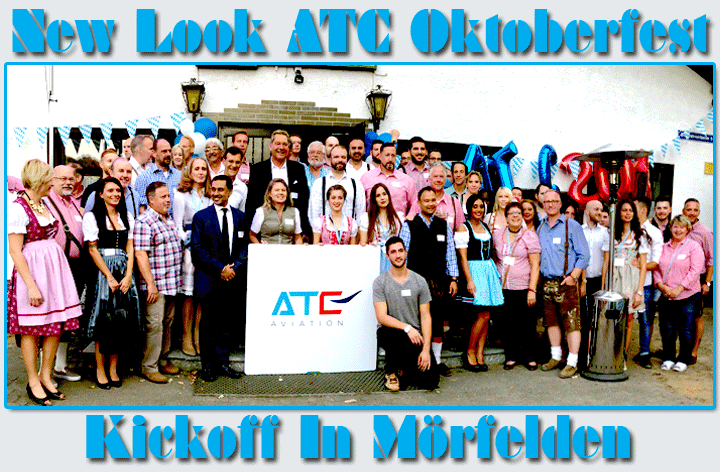 Click Photo To Enlarge

Big news this summer included word up that ever-expanding ATC Aviation purchased Pacific Feeder Services (PFS) effectively changing the GSSA landscape in Latin America.
As ATC CEO Ingo Zimmer tells it, ATC and PFS have created "the perfect symbiosis for the South American market."
Now as summer in Germany continued its last gasp with yet another warm, lazy-hazy day, the story was ATC 2018 with a dramatic new look, branding the rocketing GSSA, whilst celebrating its greening of the transportation universe with an Oktoberfest kickoff party for airlines and forwarders alike.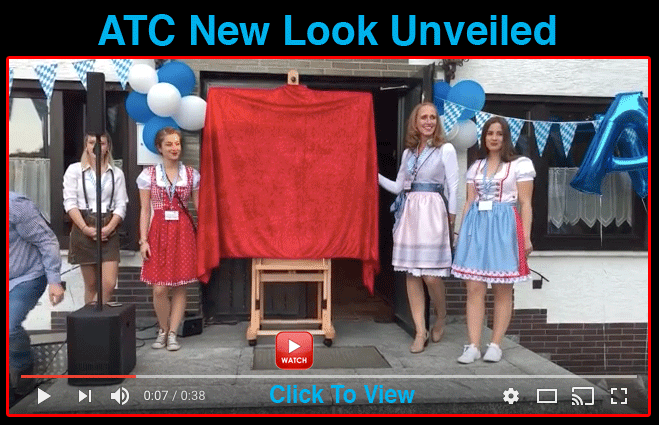 Angler's Paradise

Ingo Zimmer greeted more than 800 guests unveiling the new look ATC corporate logo artwork, in a simple ceremony welcoming everyone for an evening of fun, frolic and camaraderie.
"We take this occasion to present our new company logo to you as we enjoy traditional Bavarian food," Ingo proclaimed and the party rolled on.
The venue was "Anglerheim Mörfelden," a lovely, quiet, green space nestled in the woods against Mörfelden Lake, a fisherman's favorite.
The ATC Oktoberfest on September 19 rang all the bells and whistles, with dirndls on the ladies and lederhosen on the men, as everyone took a step back to celebrate the year, and traditions with pied piper Ingo Zimmer as the Grand Marshall.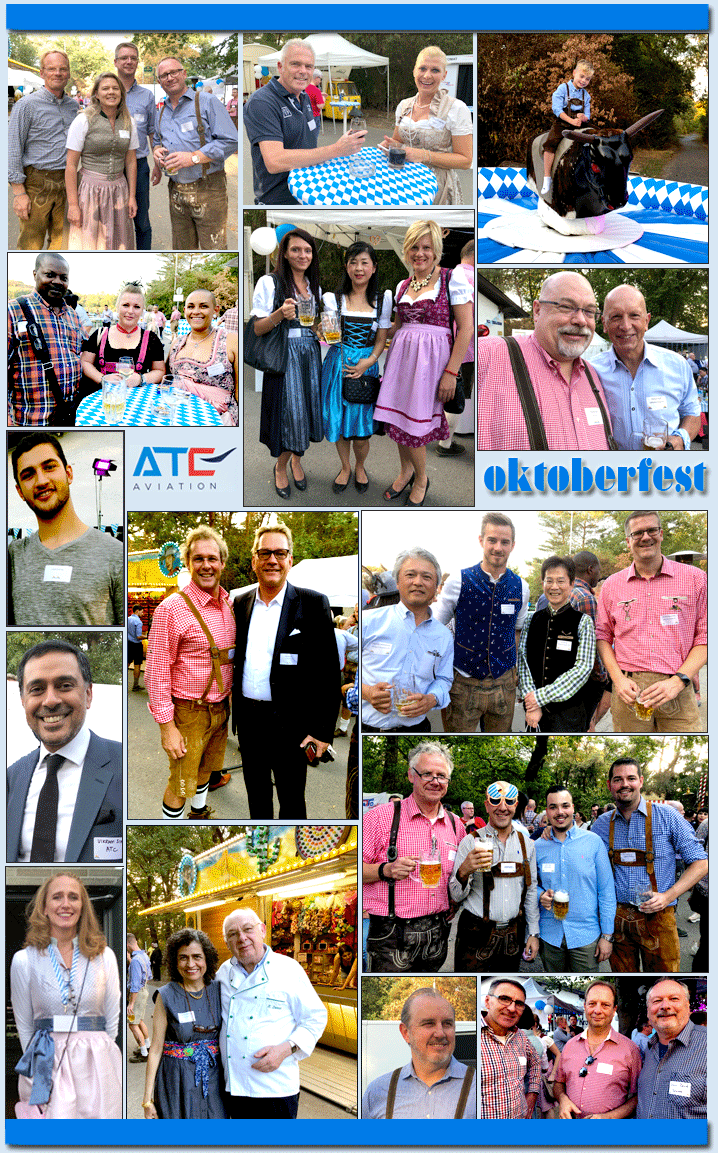 The Perfect Balance

As mentioned ATC Oktoberfest included a nice balance of airlines and their prime customers, the freight forwarders.
"Everywhere in the world we serve, ATC is made up of not only experienced airline people, but many of our executives, myself included, started in the freight forwarding industry," Ingo enthused.
"We also train our reservation and customer service staff extensively to recognize the value and importance of the freight forwarder.
"That makes us especially sensitive to the demands and expectations of shippers and forwarders—down on the ground, shipment for shipment—as the airline's most important customer is our top priority.
"We know what the forwarders' expectations are, as we speak the language of the forwarder," Ingo said.

Sixth Oktoberfest The Charm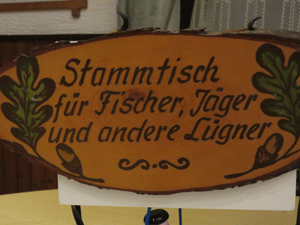 Inside the comfortable Mörfelden Lodge is a table with a small sign that pays homage to its inhabitants with the lyrical dedication, "table for fishermen, hunters & liars."
Outside in our quiet, forested setting, ATC arranged photo booths, a coffee cart, a shooting gallery, a rodeo bull, and even a contest that offered a decompression convention by allowing participants to let it all hang out,whilst pounding a nail into a log with a shot of Jägermeister offered as incentive.
But this day there was a buzz of excitement and a palpable, collective release of everyday concerns in the air as a local band played on.


Oktober Food Festival . . . All the food is delicious in Frankfurt, but special attention must be paid to the mushrooms. Grown on the hills around Frankfurt and harvested at this time, alongside the various sweet and dry white grapes that make the Riesling wines, they simply can't be beat. Exceptional small trumpet Pfifferling mushrooms (also known as chanterelles) cooked in a cream sauce are out of this world, and good on the plate all by themselves—even without the delectable pork loin and dumpling.
If you ever come this way, do look for these mushrooms. Just like German Spargel, which are grown in Bavaria and served everywhere when Air Cargo Europe is held in Munich in May, both are completely unique to this country and simply divine.
At the ATC Oktoberfest, Chef Hermann Pommer came out of retirement one last time to prepare all the delicacies, before returning back to Graz, Austria. He told us, "I have been cooking since1958 and this is one event I will miss."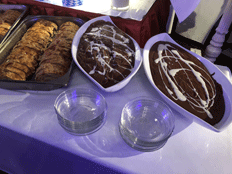 Inside the food tent heaping plates of local delights include everything traditional fare from Bavarian chicken and Weisswurst to Leberkäse with potato salad and other delights. For dessert, the Apfelstrudel and Chocolate Mousse were the cap to a perfect evening.
And of course, wherever you turned beer and local wines were never too far to reach.
"This is our sixth Oktoberfest gathering and for all of us a gathering of people in the community that we work with and admire daily," said Dagmar Hanau, ATC Marketing Manager.
"The end of summer is a good time to take stock of things as winter approaches, and to say a simple thank you, to the people who support our efforts and mean so much to us," Dagmar concluded.
Geoffrey