If there is one vertical in the logistics and supply chain that FIATA World Congress 2018 is focused upon, it is youth in logistics.
Beginning with the Young Logistics Professional Program (YLP), held a day before the FWC opened for business, the veterans of the industry here made it clear that they had laid the foundation and now it was up to the young people to carry the freight forwarding business through the disruptions that were becoming commonplace.
The YLP Program, organized by the FFFAI at FWC-2018 received enthusiastic response from 136-odd start-up freight forwarding and logistics companies.

Getting Underway

Stanley Lim, Chairman, FIATA World Congress; A V Vijaykumar, Chairman, FFFAI and David Phillips, Founder and CEO, Freight Systems addressed the attendees. All three were unequivocal in maintaining that the pioneering YLP event would create a new paradigm to woo start-ups and young entrepreneurs in the freight forwarding and logistics industry in India.
Contractor Endorses YLP

Commenting on the event, Tej Contractor, EC Member, FFFAI, (pictured here with Geoffrey) said that the first YLP program was encouraging and motivating. "The learning from YLP through innovative, thought-provoking and at the same time amusing ways has been our prime focus and I am sure participants received tremendous boost in shaping up their future business strategies," said Contractor.
In his opinion, one of the biggest challenges facing the logistics industry today was skill shortage.
"Learning is the necessity of life.
"The Young Logistics Program (YLP) is to provide our youth with a global perspective of our industry currently and where it's going.

Youth Will Be Served

"Disruption is the name of the game," Tej declared
"So, at the YLP we showcased the disruptive technologies that have changed and will change our industry," he added.

Fun 'n Games

The learning process was demonstrated by a game, "Business on the Move", that was all about transporting freight, making profits, buying and maintaining assets and most importantly understand the value chain.
130 attendees played the game.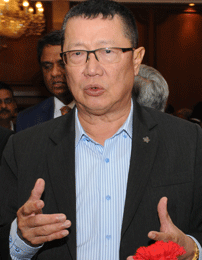 Stan The Man

One of the strongest advocates of educating the youth, Stanley Lim pointed out that India was an important country as far as logistics was concerned.
"Disruptive technology is here to stay and who better to discuss it with, than the youth," Stanley steamed.
"FIATA," said Lim, "is passionate to nurture the young."
His advice to the youth: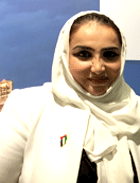 "Hear what the professionals say. They will provide the insight to open up the minds of the young and that incidentally, blends well into the theme of the Congress, 'The Future is Here'.
"The seniors have laid the foundations and the young will take it forward," Stanley insists.
Elsewhere Nadia Abdul Aziz, Vice President of FIATA's Global Extended Board, is part of a huge delegation to FWC, and also a strong supporter of getting the young into the business.
For her, the FWC 2018 was meant to "build bridges".
"India was the second largest trending partner with the UAE and there was an urgent need for young people to come forward and expand the trade," she said.
TG