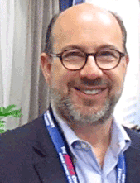 "Truck congestion at New York JFK airport cargo facilities has reached unprecedented levels, and as a result wait times for tendering or retrieving freight cargo can be upwards of eight hours," declares Brandon Fried, Executive Director Airforwarders Association (AfA).
"Many factors are contributing to the overwhelming congestion, but now it's time to find solutions," Mr. Fried said.

Moving What Matters

"The evolution of air cargo continues to progress and today the e-commerce megatrend is accelerating the pace of that change.
"Volumes at our nation's gateway airports are exceeding as much as 40% beyond expectations, taxing infrastructure and creating significant delays, especially at JFK," he added.
"There is no "silver bullet" solution but incremental change on many fronts over time is needed to gain lasting improvements.

Time To Push Back

"AfA believes that JFK can best adapt to increasing volumes if all of the stakeholders come to the table, so we will host a November 13 townhall meeting, including forwarders, airlines, ground handlers, truckers, the New York Port Authority, CBP, TSA, shipper groups and other stakeholders."

A Drinking Life

"Our event will include hors-d'oeuvres and drinks," Brandon declared, "followed by an open and honest discussion, facilitated by me, to share how other airports are working to solve the congestion challenge, and ways JFK stakeholders can work together to create change."

Lucky Number Seven?

"This will be the seventh in a series of town hall meetings hosted by AfA in the past two years.
"Previous events in places including Boston, Chicago, Dallas, and Seattle have provided a forum for those air cargo communities to collaborate and discuss proven solutions to these challenges," Brandon concluded.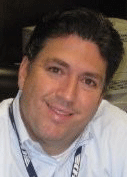 Commodity Chris

"We are excited to share our experience with JFK airport, one of the most crucial gateways in the country," said Chris Connell, (left)President of Commodity Forwarders and AfA Chairman.
More Info: www.airforwarders.org.
Geoffrey