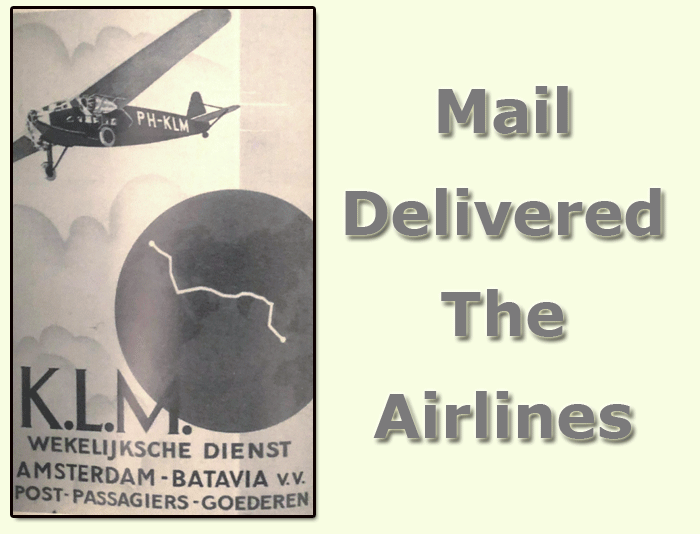 Throughout the history of the airline business the mails have been a steady force that has driven revenue.
In the beginning as example USA airlines didn't really carry passengers but relied on the mails for the government subsidies that first established, and then kept them in business.
Europe, British Imperial Airways, Air France, KLM, Lufthansa, and in the USA, Pan Am, United, American, and every other legacy carrier you can think of existed in some or major part of their formative years via the air mail subsidy.
For example, the mails and some small cargo plus a couple passengers allowed Koninklijke Luchtvaart Maatschappij (KLM) founded nearly 100 years ago on October 7, 1919, to open its first intercontinental route on October 1, 1924.
KLM flew from Amsterdam to Batavia (Jakarta, Indonesia) initially carrying out operations with tiny Fokker VII aircraft.
Later in 1929 when KLM operated a Fokker XV111 (tri-motor), AMS-CGK was the world's longest scheduled intercontinental route until outbreak of WWII.
Mail subsidies lasted in the USA until 1978, and were finally phased out in Europe during the 1980s, but along the way no doubt mail put its stamp on airline history forever.