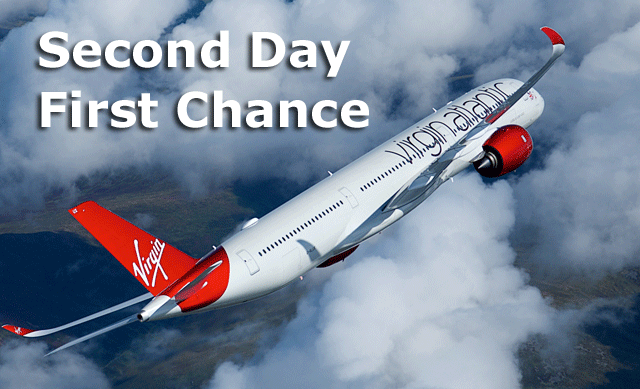 Super Summer 2020

As winter approaches, why not think Summer 2020 as Virgin Atlantic Cargo trumpets a second daily service, via B787 between Heathrow and Delhi, March 29th 2020 that coupled with new VS service to Mumbai means Virgin Atlantic Cargo will offer three daily flights to India.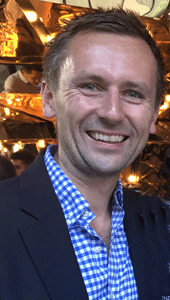 Under the warmth of the sun for 2020, Virgin frequencies into San Francisco will go to twice daily as Johannesburg, Los Angeles, San Francisco and Lagos get set to debut Virgin Atlantic's brand new A350 aircraft, elevating space across these blue-ribbon prime cargo routes.
It all adds up to lift where you want it, as Virgin Atlantic's new flying program for summer 2020 goes even farther, offering cargo customers more capacity on prime routes to India, Africa and the United States.
Dominic Kennedy, Managing Director of Virgin Atlantic Cargo is jubilant:
"These new routes and frequencies for summer 2020," Dominic declared, "are great news for our cargo customers.
"India, South Africa and Nigeria are very important and growing routes for our cargo business, so our commitment to offer more capacity, connecting customers in these countries to their prime UK and U.S. markets will help to open up opportunities for more import and export growth.
"Virgin Atlantic's Boeing 787-9 services offer up to 26 tons of cargo capacity on every flight, that from India includes high volumes of perishables, pharmaceuticals and courier shipments.
"Transatlantic customers—including shippers with high volumes of e-commerce traffic—will also gain from the launch of an additional weekly service to San Francisco, departing every Friday, providing a choice of twice-daily flights between LHR and SFO."


High Five For A350 During Summer 2020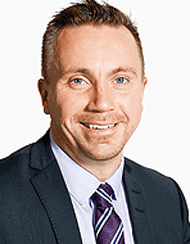 Virgin Atlantic's A350 aircraft during August 2020 will serve five destinations across its network and notably its flights to Africa will be via "our new fantastic cargo aircraft," VS said.
Johannesburg will debut the A350 with a daily service from March 2020.
From April 2020, Virgin A350s will fly daily to Los Angeles. During May 2020 daily A350's commences serving San Francisco while meantime A350 service to Lagos debuts in August 2020.
Juha Jarvinen, EVP Commercial at Virgin Atlantic, is excited:
"As we work to achieve our ambition to become the most loved travel company, we're pleased to announce extra flights to some of our most popular destinations.
"Next year will mark twenty years since Virgin Atlantic started flying to Delhi, and the service continues to grow in popularity."
more info. click here.
High Wide And Handsome

Virgin Atlantic Cargo has felt the impact from the delivery of three A350-1000s as part of Virgin Atlantic's $4.4 billion order for 12 A350s.
A fourth aircraft will join the fleet next month in December followed by phased deliveries of the rest in 2020-21.
On its launch trans-Atlantic route between London Heathrow and New York JFK, the A350 has increased average cargo capacity to 27 tons on every flight – although it has significantly exceeded this figure with a record load of 36,710 kgs, which was then surpassed a few days later by a payload of 41,166 kgs.
Dominic Kennedy, Managing Director of Virgin Atlantic Cargo, tells FlyingTypers:
"When we placed our order for the A350-1000 we knew it was going to be an outstanding addition to our fleet in terms of both passenger experience and its cargo potential. It is already more than living up to this expectation and is going to be a fantastic asset for us and our customers on our busiest trans-Atlantic route, especially when we see higher cargo volumes and more demand returning to the market, as well as on other prime cargo routes in our network from summer 2020."
Virgin Atlantic's fleet transformation program will see all of its planes replaced over a 10-year period. In June, the airline also announced a new order for 14 Airbus A330-900neos, with a potential six more, reaffirming its commitment to flying the cleanest, greenest fleet in the sky. Deliveries will begin in 2021.


Geoffrey