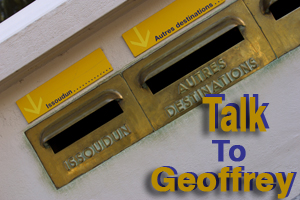 RE: Paths Of Glory—Rick Elieson
Hi Geoffrey,

Just had the opportunity to read your Leadership Series story "Rick Elieson's Great American", wow what a great piece!
This is one of the best leadership articles I have read in ages, both in content and style.
Rick is on point in terms of what it takes with people and leadership principles such as caring, collaboration, development, results and future.
However, what I appreciated most was how he used others to get this point across.
This selfless outward focus is a reflection of a true leader versus the opposite self-indulgent "me syndrome" that some people rely on to achieve their agendas. The unfortunate truth being that there are many of them around, so it's a breath of fresh air to read this story even more than once to savor and get it all.
And I love the appropriate ending;
"People have always liked me better after meeting my wife, they think I'm funnier after seeing me with my friends, and they only see how capable I am when they get to know my team.
"However you choose to slice it, we are better together, and we are happier when we are focused on the happiness of others."
Well done and please thank Rick for sharing his thoughts on leadership. Feeling inspired!


Yours truly.
Lionel van der Walt
Pay Cargo
CEO

Thanks Lionel,
Rick mentioned a movie that inspired his thinking.
His comments are cogent and quite on the mark.
Titled "Free Solo," the film is a white-knuckle viewing experience as the central character climbs El Capitan in Yosemite National Park.
The film won the 2019 Academy Award for Documentaries and is available online from the National Geographic.
Watch the trailer and then listen to FlyingTalkers Podcast here.