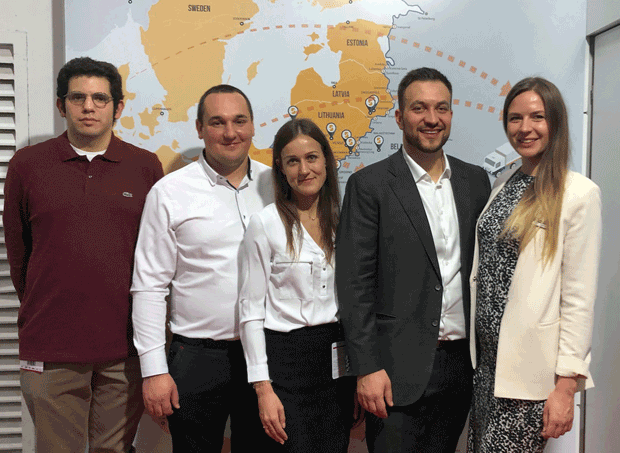 Clever Jurgis Eases Customs Borders
"I began in Lithuania moving consignments between Vilnius and Minsk (Belarus)," Jurgis Adomavicius, CEO and Co-founder, Bunasta Customs Brokers (pictured second from right) told
FlyingTypers
.
"The distance between those two cities is 180 kilometers, about an hour's drive apart.
"But to clear any type of cargo through customs between those two countries could take up to four days.
"I thought that since I was clever enough to start up a successful trucking business and understood my market and its challenges I should be clever enough to figure a way to get cargo cleared faster throughout the region.
"So in 2012 we opened up Bunasta, offering service to the EU and the Eurasian Economic Union.
"Bunasta today has 2,400 clients clearing several thousand trucks a day.
"Now," 'Clever' Jurgis declared, "we have to work at taking paper out of our business."