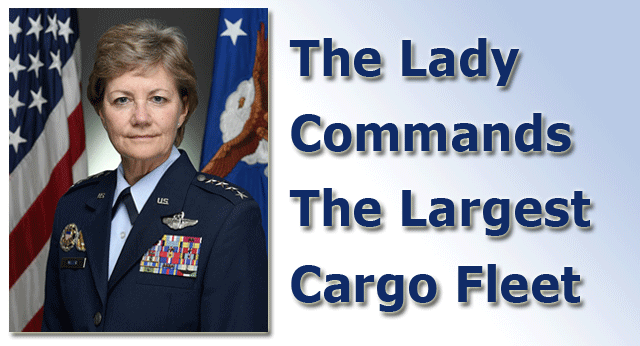 Meet General Maryanne Miller, the top officer at the USA Air Mobility Command (AMC) who has a long and distinguished history in flying tankers and C-17 as well as leading other major components of the Department of Defense.
In 2019 she is the only female four star-general in the U.S. Air Force.
General Miller's AMC mission is to provide rapid, global mobility and sustainment for America's armed forces.
Her command also plays a crucial role in providing humanitarian support at home and around the world, as we recently saw in Puerto Rico and the Bahamas.
The men and women of AMC provide airlift and aerial refueling for all of America's armed forces and are in constant readiness to react to any situation when they are needed. AMC is headquartered at Scott AFB.
The AMC fleet provides refueling, cargo and personnel transport capability.
In fact, the fleet that General Miller commands is the largest air cargo aircraft operation in the world.
AMC aircraft include: C-17 Globemaster III, C-5 Galaxy, C-130 Hercules, KC-135 Stratotanker, and KC-10 Extender and the new KC-46 tanker.

USA CRAF Also Follow The Fleet

Additionally, long-range U.S. airline commercial passenger and cargo aircraft are also available if a U.S. national emergency is declared through the Civil Reserve Air Fleet (CRAF).
CRAF that touches commercial flag carriers is a fleet of commercial aircraft committed to support the transportation of U.S. military forces and material in times of crisis.
Today there are about 25 U.S. commercial carriers in CRAF who have dedicated about 600 of their cargo and passenger aircraft to this program.
Bill Boesch