PayCargo teams up with FIATA in a landmark global agreement impacting the largest organized group of freight forwarders in the world.
PayCargo has developed a tailored solution, called Freight-Pay, which will allow members of The International Federation of Freight Forwarders Associations (FIATA) to instantly make and receive payments between themselves, while also benefitting from reduced transaction costs and heightened security features.
FIATA was founded in Vienna 95 years ago on August 1, 1926 and is one of the largest organizations of its kind in the world with 109 Association Members and more than 5,500 Individual Members, overall representing an industry of 40,000 freight forwarding and logistics firms worldwide.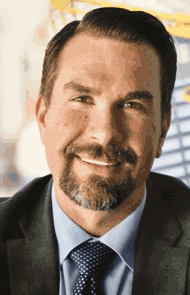 Freight-Pay Helps Forwarders Grow

FIATA members worldwide can now register on the platform free of charge to make and receive payments globally.
"We have worked with FIATA to develop a cost-effective, custom online payment platform to ensure their members have access to, and can benefit from, the ongoing digitalization of the freight payment industry," Lionel van der Walt, (left) Global Chief Commercial Officer, PayCargo said.
"Freight-Pay simplifies transactions and reduces costs in a secure environment, supporting FIATA members to grow their business and improve efficiency and customer service delivery," Lionel van der Walt declared.
Freight-Pay is end-to-end encrypted and allows FIATA members to create an account, send and receive money to and from other members worldwide, and provides them with instant visibility and access to transaction data.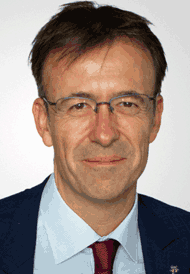 The FIATA PayCargo Partnership

"Freight-Pay is meant to simplify the freight forwarder's day-to-day business and we are excited to introduce this new tool to our members," said Dr. Stephane Graber, (right) FIATA Director General.
"As we dive deeper into the digital world, we must continue to equip our members with hands-on resources that make their daily practice easier.
"That's why we collaborated with PayCargo to develop the Freight-Pay solution, so that FIATA members can have an efficient and secure platform to transfer money among themselves at a reduced cost."

PayCargo Excellence

PayCargo has a track record of teaming up with like-minded associations and companies to develop tailored solutions.
In April, PayCargo worked with Air Cargo Netherlands to simplify the payment and collection of the Association's membership and delegate transactions.
In June, PayCargo secured a Series B investment of USD$125 million with global private equity firm Insight Partners which will be used to further develop digital payment tools and services for platform users.

The Humble Green Giant

Despite their remarkable success in the financial services quarter PayCargo remains, what can rightfully be described, as a humble organization with a caring approach.
Here Lionel shares his thoughts on the company's role in the transportation industry.
"Most people think of PayCargo in simple terms as an online payment platform, which is absolutely correct.
"However, the role we play transforming industry payments facilitates trade, economic growth and sustainability.
"By accelerating payments PayCargo also impacts the flow of goods and trade, which drives economies.
"These efficiencies influence terminal congestion and emissions, and ultimately play a role in bringing sustainability through our new technologies and financial programs.
"As example of sustainability, imagine the volume of outdated labor-intensive, paper-based processes that the PayCargo offering eliminates?
"PayCargo believes that corporate social responsibility is an essential part of the logistics industry's future.
"We will continue to call for better understanding of these values through advanced implementation of our payment programs and also through our participation in industry events and encounters moving forward," Lionel van der Walt told Flying Typers.
More click here.
Geoffrey