The backroom whispers have always been there, even as legendary Tony Calabrese founded Cargo Network Services (CNS) thirty years ago as a landmark U.S. organization with the mission to create a middle ground between airlines and forwarders and shelter the partnership from anti-trust legislation in the U.S.
"IATA doesn't really like CNS."
Well, what goes around comes around in 2021, as the industry learned Thursday that Cargo Network Services (CNS) financial roadmap to tomorrow took an unexpected detour as new management at CNS dusted out PayCargo in a slash and cut job just days after a web-based CNS Advisory Board meeting made no recorded mention to that assemblage that the impending action was anticipated.
In other words, IATA fired PayCargo without consulting the CNS Advisory Board, which apparently was given notice of the action after the fact.

Catch Me If You Can

In the last few weeks, we have seen IATA, the parent company of Cargo Network Services Corporation (CNS), take over the organization completely.
With the departure of the last three employees of CNS at the end of 2020, there has not been one employee of this shell company added to the roster.

Top CNS Boss Now A Part Time Job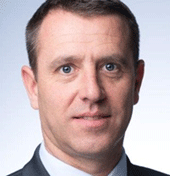 Recently it was announced that the CNS President job would be held by the Geneva, Switzerland-based Frederic Leger.
It was announced as well that the bottomline on the Leger is that he will also serve as acting SVP of Commercial for IATA, reporting to Director General Willie Walsh. It seems that the CNS President's role, which for the past 30 years has been a position of respect and honor in air cargo leadership has been downgraded by IATA into a part-time job.

Outsourcing The Old CASS System

We learned the CNS antiquated CASS settlement operation has now been outsourced to IATA.
The CNS CASS operations is handled by the IATA financial offices in their shining tower in Madrid, Spain.
Only one junior IATA person in Miami seems to oversee the daily operation.

Whose Got Your Number?

To contact CNS is not easy. The phone numbers forward you to a recorded number that operates only for minimal hours during the week. Forget trying to reach anyone in the U.S., if you are lucky to talk to someone, they are usually on the other side of the Atlantic.

Has CNS Shot Itself Through The Foot?

Frederic Leger was the point man for issuance of the letter this week to all the CNS CASS customers advising them that CNS had decided to terminate the deal with PayCargo, which has been in place for over 3 years. PayCargo had worked closely with previous management of CNS and for the most of those three years Michael White as President of CNS helped to promote PayCargo, which benefitted both airlines and forwarders alike, reducing acceptance time, improving accounting processes and expediting money transfer much faster than before.

Break With The Past

The IATA action thwarts efforts by previous CNS Boards and management to offer some choice for cargo customers other than the aforementioned outdated, limited CASS settlement system.
No doubt as you read this, many people in transportation have been left scratching their heads.
One can only wonder what if anything, did Willie Walsh, the new IATA DG know about this action?
One thing is very clear.
PayCargo offered choice and a window to forwarders and other industry stakeholders to access a truly neutral convenient, reliable excellent way to pay.
For their part, while certainly taken aback by all of this, PayCargo took the high road:
"PayCargo is a strong supporter of IATA and its important role in the air cargo industry.
"We are the main sponsor of the upcoming IATA Digital Cargo Conference and Hackathon, where we will be actively participating in the OneRecord payment focused track and will also serve as a member on the Hackathon judging panel," the company said in a statement.
"Lionel van der Walt, Global Chief Commercial Officer, PayCargo, will also be a keynote speaker at the event."

CNS 2021 Is Mini Me

As you read this story, CNS' executive board has been reduced to two IATA staff.
IATA SVP Nick Careen is now the new chairman of the board and Alicia Lines who oversees finance for IATA's Americas region is the only other board member.
Leger who is from France and resides in IATA's Geneva Executive office, as mentioned, is part-timing as CNS President.
These moves send a clear message that IATA views CNS to really be a European-based company, and no longer needs managing by any CNS-employed staff in the U.S.

What Might U.S. DOJ Think?

Some may wonder if the U.S. Department of Justice might question if CNS is still a U.S. corporation, or if it is just being used as a shell company by IATA to bypass regulations.
CNS was originally established as a result of U.S. airline deregulation in the 80's and anti-trust concerns.

You've Got Mail

As mentioned above we learned that the notification of the PayCargo agreement termination came in an e-mail from Frederic Leger.
Many were surprised by Leger's actions. In his letter he advised that a new CASS system will be ready in the second quarter of 2022.
Will this be too little too late?
Will it be a full upgrade of the system or just a new user interface with little to no functionality improvement?
The CNS CASS system moved over to the IATA system a few years ago and IATA got rid of the highly touted customer service team of CNS employees and incorporated it into the overall IATA CASS system.

The White Paper

Many were concerned at that time, but it seemed to work quite well under the watchful eye of Michael White and his small team in Miami.
White, during his term, also worked hard representing the airline interest of air cargo with many of the government officials in Washington, D.C.
Since Mike White's departure, it seems there is no one representing the IATA member airlines in the corridors of the U.S. Government.
It is difficult to understand the rationale of appointing someone as CNS President who is not acclimated to the U.S. market and its needs.
What kind of message does this send to top air cargo executives?

Here Are Some Questions

With the CNS conference coming up in August, will this be the time when IATA presents the U.S. market with a preview of their new One Record 2022 plan?
Is someone considering PayCargo to become an alternative to IATA finance, starting from the ashes of a CNS kept on life support by the U.S. industry?
Was the PayCargo agreement with FIATA the ignition point for a much faster repositioning on the air cargo moneys?
How will CNS exist in future, perhaps by spearheading the decisions taken in Cornwall by the G7 regarding the new Consensus?
Has IATA a real interest in air cargo in the U.S. or do they think of it an alternative monopoly, disconnected form airlines in the long run?
Has IATA lost its way or is it coming to the fruition point of plans that have been in the making for a very long time?
Is IATA shooting itself in the foot with regard to the dimension of the U.S. market?
Right now as June 2021 marches on there are a lot of people wondering whether IATA really cares about cargo in the U.S. anymore, or whether the U.S. cargo market has become a smaller part of their empire, no longer so important.
That IATA has hubris is an open question, but in our view their strategy is quite clear, and apparently winning.
Geoffrey