As if it were not enough, that the Transportation Security Administration (TSA) has a lot of people chasing their tails including importers, exporters, carriers, and freight forwarders ahead of that International Civil Aviation Organization (ICAO) security edict that takes effect June 30th for 100% screening of all international all-cargo flights, well look again.
Now almost at the eleventh hour, TSA says it is looking for a few good men or women—men and women manufacturers, shippers, suppliers, warehouses, vendors, third-party logistics providers and e-commerce fulfillment centers in the air cargo supply chain to become an Indirect Air Carrier (IAC) and then a Secured Packing Facility (SPF).
"SPFs must apply security controls to secure cargo that moves through the supply chain destined for outbound international locations onboard all-cargo aircraft subject to TSA regulatory oversight," TSA said.
"If all requirements are met, then cargo moving from an SPF to an all-cargo aircraft operator will not need to be screened," TSA added.
The requirements include the screening of cargo to identify and/or detect hidden explosives and institute supply chain security controls that prevent the introduction of concealed explosives into air cargo. Shippers will now be required to pay screening fees for all-cargo aircraft shipments.
Reality check confirms that these rules are not new and have been in effect for cargo transported on commercial passenger aircraft since 2010, when TSA established the Certified Cargo Screening Program (CCSP).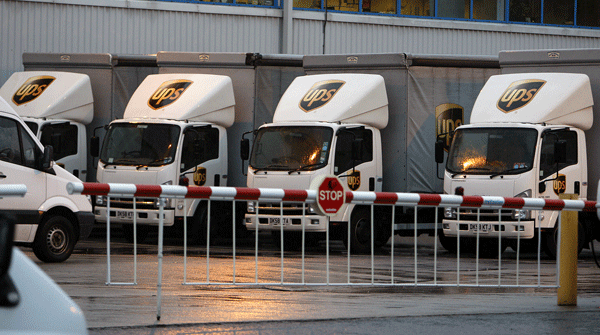 Think you have problems? Last Friday June 17, several UPS trucks are seen lined up behind a barrier at a depot in West London. UPS was ordered to stop moving air cargo through some of its U.K. facilities because of security flaws, the British government stated.
The order is the result of a planned security check rather than a new threat to aviation, and a sign of heightened concerns about the vulnerability of cargo in the wake of an al-Qaida plot that saw bombs disguised in toner cartridges shipped on freight flights from Yemen.


Here is the wrinkle. Secure Packing Facility Program just began accepting applications on June 14 when the TSA released the program in Federal Register Notice 86, No 112 FR 31512.
So, 16 days before all hell breaks loose, (or maybe not) TSA comes up with a new program?
Transportation executives, in addition to trying to save their failing businesses during this pandemic and trying to juggle a million other things, are getting thrown one more curve ball in all of this seems to be par for the course in dealing with TSA in 2021.
If you suppose the flying here, is a bit by the seat of the pants, and worse, that you might not measure up to getting what's right, straight?
Think again.
It ain't you, babe!
For applications click here.