Aviation In the swamp until 2025—"The situation remains very challenging for European aviation. We're heading into summer 2021 and most restrictions are still in place despite encouraging progress on the vaccination front. So while we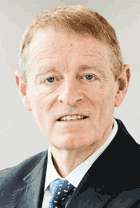 are anticipating an uptick in summer traffic, our most likely medium term scenario envisages a coordinated lifting of restrictions by Q1 2022 between regions, which facilitates more long-haul travel. We'll probably have around 50% of 2019 traffic for all of 2021 (5.5 million flights). By the end of next year, traffic will only have recovered to 72% of 2019 levels, and will only get back to close to where we were pre-pandemic by 2025," says Eamonn Brennan, (left) Director General, Eurocontrol . . . Winken-Blinken: The recent delivery of 2.5M doses of the Moderna vaccine from the United States to Islamabad, Pakistan highlights friendship and cooperation on COVID-19. "We are committed," said U.S. Secretary of State Blinken, "to bringing this pandemic to an end around the world." . . . On July 1 A350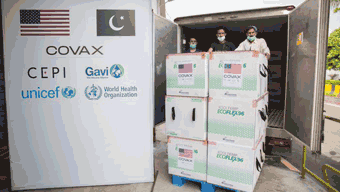 (registration D-AIXP) "Lufthansa & You" livery flew FRA to LAX last weekend . . . United Airlines' June 29 order of 70 Airbus A321neo-aircraft & 200 B737Max signals a narrow body future for business class among other things. United stepping out quickly during the U.S. post pandemic recovery with the biggest orders (USD$30 billion) in airline history for new airplanes from both Boeing and Airbus, and an earlier massive order in the yet to fly smaller electric airplane gains the carrier an advantage over competitors, as COVID-19 fades in North America faster than anywhere else . . .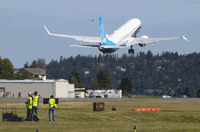 Hopscotching Headlines—At the moment the pandemic is far from over. IATA figures remain down, as the rest of the world struggles to regain passenger traffic. As June ended the number was 53% off 2019 levels . . . Association of Asia Pacific Airlines said, May numbers of 1.3 million passengers flying international routes was just 4.3% versus May 2019 . . . Airlines for America numbers on June 30, 2021 saw passenger volumes internationally limping along at 45% pre-crises on international routes . . . It's Summer, Jump in the Sandbox! Etihad Airways, Qatar Airways, ELAL, Singapore Airlines, Air Arabia, Emirates and Oman Air and some others have all opened up flights as Thailand's quarantine-free tourism pilot program for the resort island of Phuket is now in full swing. The island, which was hit hard by economic losses during the pandemic, started welcoming fully-vaccinated tourists on July 1, 2021. The "Phuket Sandbox" program, that industry watchers are focused on right now, is hoping to jumpstart Thailand's ailing tourism industry that has been reeling from pandemic losses (like everywhere else for more than a year . . . Saudi Arabia, in a bid to put itself on the enhanced airline map of the world, reportedly is going to launch a new national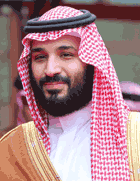 airline. Crown Prince Mohammed bin Salman said he wants a transportation and logistics effort that would land the Kingdom as the fifth-biggest air transit hub in the world. The Saudi expansion comes on the heels of Riyadh announcing it would cease awarding contracts to firms that do not set up regional headquarters in the Kingdom. The new airline is in line with an effort to create new industries including tourism, and to more than double travel volume via the Kingdom to 100 million by 2030, from its present day-40 million in 2019. The move comes at a time of massive losses in UAE with Emirates reporting an incredible USD$5.5 billion annual loss for its fiscal year recently that required a massive government bailout. Neighbor Etihad Airways, that today is a financial basket case, has unsuccessfully spent billions investing in airlines that failed, whilst falling way short of the mark in its attempt to build Abu Dhabi into a major hub . . .