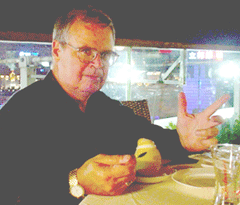 While most of the conversation lately has centered on what the world, of airlines, forwarders and other players in air cargo, will look like going forward, here are some thoughts from Dan Muscatello, an expert in airport Cargo and Logistics strategy and planning. Dan brings an impressive portfolio of more than 40 years of experience, in both the public and private sectors. He has been a development strategist for both the business and physical facility planning of air cargo complexes, and the integration of ancillary and supporting logistics services.
So here as we are in the throes of the COVID-19 global challenge, "Dan, the airport cargo man" plain talks from an air cargo perspective some questions and answers confronting airports and airlines looking for happy landings financially and strategically.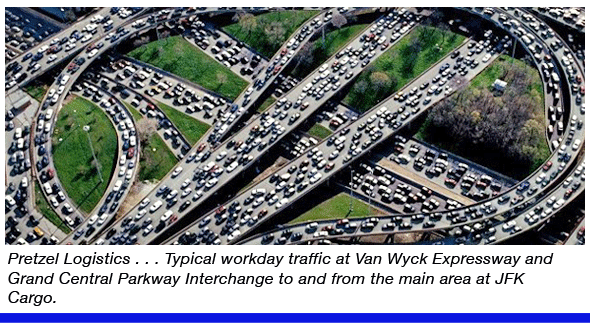 As we move into 2022 (although with somewhat less enthusiasm than we anticipated six months ago), the air cargo industry continues to be a financial mainstay of aviation for airports, carriers, and virtually all of the ancillary and supporting stakeholders that make up this key element of the logistics chain. However, the challenges that faced the industry two years ago, continue to threaten the cost effectiveness and efficiency of cargo throughput on airports, and to logistics operations in general.
Working with the AirForwarders Association on their Congestion Study, we identified five elements that the industry must address:

• Facilities and Infrastructure
• Technology and Communications
• Staffing
• Service Standards
• Regulations and Policy

The key thing to recognize is that there is clear overlap among these elements and the facilities and operations of the industry stakeholders. Teams are forming to address the issues and opportunities that each element represents and formulate potential solutions that can be applicable on both and industry-wide and airport specific basis. Volunteers are always welcome to assist and provide input.
On a broader level, there are a number of things to consider for 2022.

1. The growth of e-commerce has heavily impacted the trucking elements of air cargo. The challenges will continue to grow as we deal with driver shortages, shifting routes due to decentralization, changes to regional rates, on airport facilities and infrastructure, airport access, the need for support facilities, and the effect on cross border traffic.
2. Mainland China is focusing on the development of logistics hubs that will have massive air and rail capabilities. These will compete heavily with Hong Kong suggesting potential changes in international routing with a greater emphasis on freighters rather than belly cargo, China is also growing the "silk road" rail connection to the Middle East and Europe. These changes and growing political tensions, raise the questions as to how international traffic will be impacted and what effect will the changes have on U.S. gateways?
3. There are no indications that the staffing shortages and resultant delays that continue to plague major North American ports will ease in the near-term. Further, the increasing cost of ocean shipping has dramatically reduced the differential between sea and air. It remains to be seen if these changes will remain and if so, what the long-term effects on air shipments are and how they will need to be addressed.
4. Despite the positive elements of cargo growth, the question remains - Can physically constrained airports handle the anticipated volume increases, and if so, how? If not, what are the alternatives, and how can airports/regions prepare?
5. Given the revenue short falls at airports (and airlines), and the growing need to modernize cargo facilities and infrastructure, 3rd party development becomes a desirable option to pursue. The traditional RFP process is costly (response to a larger development can easily exceed a million dollars), lengthy, frequently ill-defined and unrealistic, and as a result increasingly discouraging to developers. Are there alternatives that an airport, as a public agency, can pursue that will grow public-private partnerships, without sacrificing accountability? Are there public policies and guidelines that can be modified to facilitate public partnerships?

We are getting to the point where the future of air cargo will require not merely doing things differently, but rather doing different things!
Dan Muscatello