Spirit, Drive & Hopes Alive In 2022
Viewed through the looking glass 2021 will be remembered by the global air cargo community and especially in India as a time when air cargo kept Indian spirits high.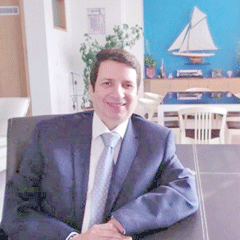 Toiling hard day and night, air cargo stakeholders did all they could to ensure delivery of medicines, oxygen, vaccines and food. However, there is one thing that most stakeholders would like to forget: rising freight costs. And, that does not seem to be going away.
Cyrus Katgara, (left) President-Air Cargo Forum India (ACFI is an association of various stakeholders of Air Cargo Logistic Supply Chain Trade and Industry that supports and promotes the development of the air cargo logistics industry in India) and Partner at Jeena & Company, an authorized Customs House Agent, told FlyingTypers:
"The key story for higher freight rates is the significant congestion on supply chains.
"Strong demand for goods, combined with COVID control measures, have disrupted production at manufacturers."

Tight Capacity Dwell From Hell

"As there is not enough capacity for shipments on most modes of transport, this translates into long delivery times, delays along with unusually higher freight rates."
The National Cargo Policy 2019, in fact, had noted that the air cargo industry faced challenges with high dwell times, congested cargo terminals, sub-optimal use of belly cargo capacity, missing/damaged non-traceable cargo, and manual processing.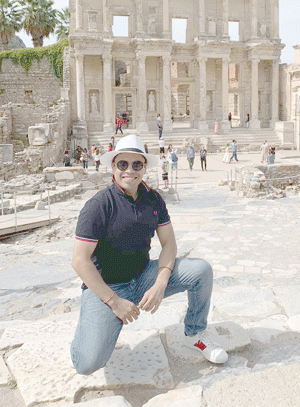 Those thoughts are shared by Yashpal Sharma, (right) Managing Director, Skyways Group, a well-known and respected airfreight forwarder:
"Globally, pre-pandemic over 50% of freight used to move on passenger aircraft.
"As the world shut down last year and almost 85% pax flights got grounded, the air cargo capacity went too.
"Though a lot of passenger flights are back and there is an increase in cargo-only aircraft (freighters), the total air cargo capacity is still about 15-20% less than pre-pandemic times.
"There is also a huge surge in sea-to-air conversions due the disruption in sea freight around the world. Both of these factors have led to a much bigger imbalance between demand and supply."
Tackling the high costs, while keeping the business afloat is the top priority for the aforementioned Cyrus Katgara and other freight forwarders.

Delivery Versus Non Delivery

"We are advising our customers to use more air freight, as air speed is faster though more expensive than ocean freight options," said Katgara.
"But since the price of ocean shipping is at an all-time high, air freight may currently be a more viable shipping option for businesses. Apparel retailers like Levi Strauss and Tommy Hilfiger are choosing air freight to mitigate their costs, even though you may not save too much money with this shipping method, your inventory is guaranteed to reach its destination much sooner, which means you can deliver to your customers faster."

Doing Business Easier

As President of ACFI, Katgara said that he was in touch with the Ministry of Civil Aviation (MoCA) and other stakeholders to further boost 'Ease of doing business' and create the necessary 'infrastructure for handling and storage of cargo' at Indian airports.
These moves, he highlighted, would be "the main pillars in our journey towards making Indian airports prime transshipment hubs.
"These transshipment hubs will result in increased capacity and, thereby, help to keep freight rates in check."

Charters On Mind

Yashpal Sharma and his company have found an option. He mentioned that, "Skyways has been regularly operating charters for our customers to bridge the supply shortfall. We have operated over 100 charters since April 2021."
He sees another two years approximately for "freight rates to come close to pre-pandemic levels. The disruptions in air and ocean capacities will take at least 9-12 months to get sorted out and subsequently freight rates will start to soften," he added.

Always About Infrastructure

Apart from high freights rates, India's air cargo industry will have to face insufficient infrastructure, complicated exim procedures, technology, and lack of trained personnel. Industry veterans also highlighted another major hurdle: the "Open Sky Policy" for cargo in India.
A parliamentary panel had pointed some time ago that as a result of the policy, foreign airlines carried 90-95 percent of the total international cargo to and from India, even as Indian carriers faced hurdles when flying to other countries. The parliamentary committee had advised that a level playing field be created for Indian operators.
TG