It may come as a shock to some shippers to learn that one of the biggest challenges to safe handling of lithium batteries or lithium anything is the paperwork.
Enter an IATA-initiative branded Center of Excellence for Independent Validators (CEIV), a process that now can assure auditing the action and providing confidence for lithium battery shipping.
Created by IATA Cargo in 2021 Qatar Airways and its global handler Qatar Aviation Services just received certification of the duo's outstanding ongoing handling of lithium battery shipments.
Qatar Aviation Services is the first ground-handling company to be certified in this manner globally.
Qatar Airways Group chief executive Akbar Al Baker said: "Passenger and cargo safety is our utmost concern at all times, and we have continuously advocated for proper regulation in the transport of lithium batteries.
"We are happy to be the second airline to be certified (LATAM Airlines the first in September 2022) and we encourage all air industry players to become certified.
"As an industry, we must focus on active risk prevention and that is achieved through strict regulation, training, and compliance," Mr. Al Baker declared.
But surveying the IATA CEIV Lithium Battery certification landscape, as of February 1, 2023, more than a year after IATA CEIV certification was first offered worldwide, there are only three air cargo resources in the world so far that have met the expected standards, regulations and guidelines IATA has set for acceptance and and two of them are named Qatar.
With so many thousand airplanes flying around at any time, we wonder why not certification at a more rapid pace everywhere?
Right now International Air Transport Association (IATA) is readying its World Cargo Symposium to be held in beautiful Istanbul, Turkey this April 25-27th.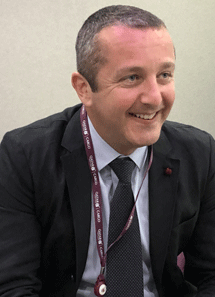 Here for a couple days the top executives of air cargo will meet and greet each other and network and think big thoughts.
Looking back, to his credit, Guillaume Halleux, the visionary Chief Cargo Officer that has guided QR Cargo to Best In the World, and Qatar Airways leadership when it comes to shipping lithium have remained focused with 'Eyes on the Prize' building better practices while working to achieve IATA CEIV Lithium standards.
On January 9, 2023 as Qatar Cargo declared CEIV Mission underway Guillaume said, "lithium batteries play a huge part in our daily life, from the toys we buy for our children, to the laptops we use every day, and the cars we drive.
"Our plan now is to work with our global partners, ground handlers, shippers, and freighter forwarders, to ensure a solid and common understanding of the risks of moving lithium batteries, and to drive positive change in the industry," Guillaume added.
GDA