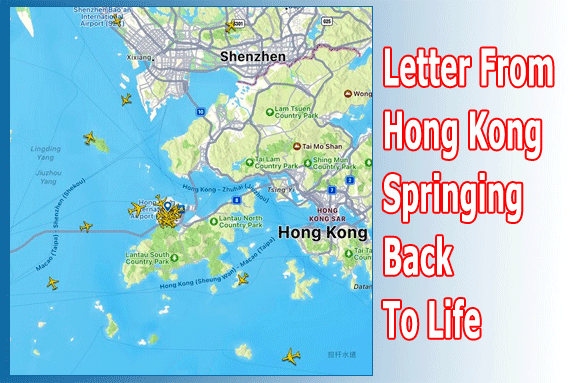 FIATA International Federation of Freight Forwarders Associations ULD session in Geneva raised some eyebrows over at ULD CARE, a well-versed organization that began as an International Air Transport Association (IATA) committee in 1971 and then in 2011 became a legal entity based in Canada.
ULD Care' no nonsense leadership includes Bob Rogers based in Hong Kong and Urs Wiesendanger, P.Log. based in Montreal.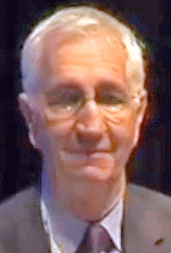 Surveying the recent scene at FIATA ULD HQ Session earlier last week in Geneva, Bob Rogers said:
"FIATA seems a bit out of step maybe about 5+ years out behind the times . . . the data they are talking about was the output of the IATA Ground Damage Database project which I was able to get access to as it was run by Peter Hunt when he left his role as cargo safety in Cathay Pacific to work at IATA Montreal.
"I have tons of material on the subject and yes, it's absolutely correct. ULD are the #1 cause of aircraft damage, with 99% of the damage being caused to the cargo hold liners due to use of improperly loaded/damaged ULD."
Bob also said:
"We have a big library of pictures of damage to aircraft.
"The damage caused during ULD handling tend to be much worse on Airbus aircraft which tend to have smaller clearances between the ULD permitted contour and the hold contour.
"Have no idea why FIATA has decided to get excited about this subject now, many years on," Bob said.
"It's true that much of the damage is caused by poor handling by the forwarding community but then again it's the airlines' responsibility to reject such units shipside but of course they never do because that would cause commercial upset so the wheel just continues to turn," Bob Rogers said.
"Your readers might find our recently published ULD Care White Paper which turns the focus toward efficiency and sustainability," Bob Rogers concluded.

Masks Are Off As HongKongers Get Down To Business

It's almost a month since Hong Kong said goodbye to the last significant pandemic restriction; the much-disliked mask mandate which required the Hong Kong population to use masks everywhere, including public places except the country parks.
"Removal of that kind of life here was definitely a light blue touch paper and stand back moment for HongKongers.
"Hong Kong is springing back to life big time with a number of high-profile events such as Art Basel (on now) and the famous Hong Kong Rugby Sevens in a week's time," reports Bob Rogers Rogers, VP and Treasurer-ULD CARE, one of the smartest people for more than 52 years when it comes to the art of ULDs.
"On the aviation side we are seeing a very rapid return to the good old days," Bob added.
View Flightradar24 AB mid-Saturday afternoon March 24.
"A year ago one would have been hard pressed to find more than a couple of active flights and they would most likely have been cargo," Bob Rogers observed.
United Airlines was the first U.S.-based carrier to resume direct flights between the U.S. and China, as COVID travel restrictions from China were finally lifted, relaunching a daily HKG-SFO service, while others including British Airways are daily to LHR (Cathay Pacific CX has been triple daily for a while).
Good to see B747s, A380s and other big jets spreading their wings again as they grace the Hong Kong skies.
Bob pointed to a start-up, underscoring that HKIA is back.
"Our new aviation " baby" Greater Bay Airlines (GBA), aimed at developing the Guangdong-Hong Kong-Macao Greater Bay Area, and the integration of Hong Kong into Chinese Mainland's overall development, is up and running and recently ordered 15 more 737s and is even talking of 787s!"
Looking further ahead there is an enormous amount of construction activity at the airport associated with move to a three-runway operation in a couple of years; actually the third runway was opened a few months ago but the first runway, already 25 years old is currently out of commission for a rebuild.
Given Hong Kong's rapid integration into the massive Greater Bay Area (GBA) project encompassing HK, Macau, Shenzhen, Donguan, Foshan and Guangzhou , some 70 million people with a GDP greater than Canada, those optimists amongst us are looking forward to a very bright future as HK recovers its place at the top of the aviation league tables.
"So happy to see the beat go on," Bob proclaimed, "based in no small part to HK's people and our unique location, lying within 5 hours flying of half the world's population."
"Watch this space," Bob Rogers concluded.