As FIATA International Federation of Freight Forwarders Associations wrapped its 2023 Headquarters Session in Geneva once again, this was the place on the cargo schedule to be, in Spring 2023 post COVID, where the sessions were bright, the talk was meaningful. It can be said no organization in transportation delivers back to its members the level of training and industry building, as does FIATA.
Good to hear Lionel van der Walt in an unstudied but revealing interview with Marco Sorgetti at the FIATA Geneva event last week. Click here or on photo above to listen.
The genius of Lionel van der Walt works in the background, often devising and always supporting freight forwarders and deepening relationships.
Lionel is based in UK where he serves as Chief Growth Officer at UK-based Raft AI.
Raft uses Artificial Intelligence (AI) solutions to solve operational challenges faced by freight forwarders, by automating time-consuming tasks across the shipment lifecycle, from operations, customs and finance, as well as customer-facing tasks such as emissions reporting.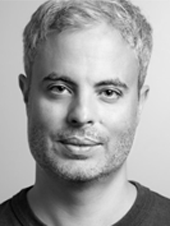 The Lionel playbook is based on results and simply getting the job done, period, whether at International Air Transport Association (IATA) where he served for many years, or as a transformational President of Cargo Network Services Corp. (CNS), or as part of that group that burst upon the scene and revolutionized the way to pay and get paid in shipping— PayCargo 5 years ago.
He is a force for good among us, thankfully once again in force.
At FIATA there he was, as Raft CEO James Coombes, (right) Chief Executive Officer and Co-Founder spoke as part of a panel to the FIATA delegates and guests, and in those moments delivered maybe the most memorable words of the week:
"The future of freight forwarding relies on human expertise augmented by technology and AI applications, putting automation and transparency up front and center," James Coombes said.