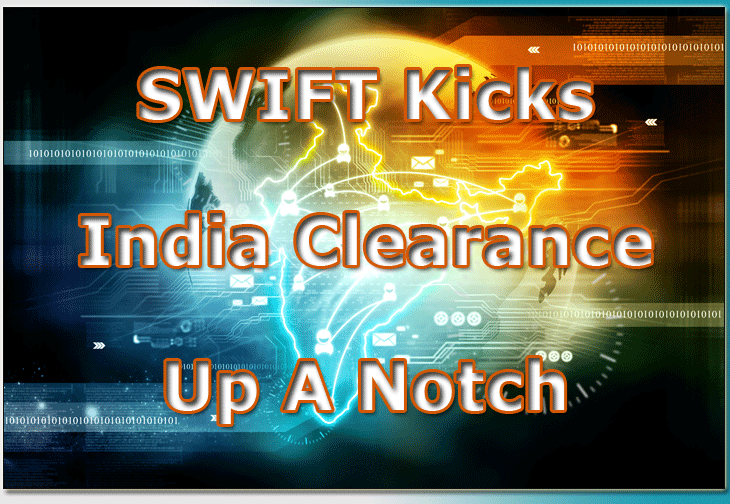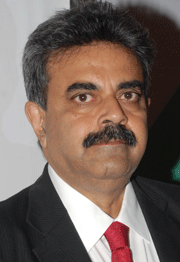 "I have never seen such a change in my 40 years in the air cargo industry," said Tushar Jani, Chairman, Delhi Cargo Service Center. A veteran in the cargo business, Jani is well known as an innovative entrepreneur—he was one of the founders and former Chairman of Blue Dart Courier Services and Blue Dart Aviation—and was speaking about SWIFT, the Single Window System introduced recently at international airports around the country.

SWIFT Start For India

A significant part in the 'ease of doing business' project initiated by the government of India, the Central Board of Excise and Customs (CBEC), of which Customs is an integral department, debuted SWIFT (Single Window Interface for Facilitating Trade) on April 1, 2016, and, according to users FlyingTypers talked to, the move has hastened clearances for import consignments.


Next Step SWIFT Exports

In gathering this story FlyingTypers learned that a Single Window System would come into effect in the USA by 2018, although at this point exact details are sketchy.
Currently, the countries where such a system is in operation include Singapore, South Korea, Japan, Australia, Thailand, and Malaysia.
For India, SWIFT is in use on the importer side at the moment, with a similar platform to be built for exporters.
Among other benefits, once completed shippers to and from India will be able to access and obtain online clearances as required from Partner Government Agencies (PGAs) such as Animal Quarantine, Plant Quarantine, Drug Controller, Food Safety and Standards Authority of India, Textile Committee, etc., without the importer/exporter having to separately approach these agencies.

Getting The Word Out

To trumpet introduction of a single point interface for clearance of import and export goods, thereby reducing dwell time and cost of doing business, interestingly CBEC has issued circulars to the SWIFT era in India.
Importers were delighted to discover as the new service took hold April 1st an example of the immediate impact of SWIFT—'No Objection Certificates' (NOCs) were no longer required (SWIFT replaced nine separate forms required by six different government agencies and Customs) for clearance of goods.

SWIFT Impact Across India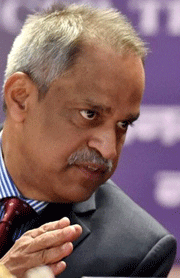 This online clearance under the Single Window Project has been rolled out at main ports and airports in Delhi, Mumbai, Kolkata, and Chennai so far.
SWIFT will gradually extend across the country.
Estimates predict that before too long SWIFT will benefit more than 97 percent of the country's imports, connecting India Customs with 50-odd offices of six government agencies.
As Najib Shah, (left) Chairman of CBEC stated, "An importer can electronically file a common integrated declaration with the Customs department from the comfort of his office."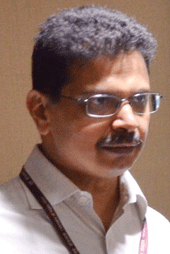 SWIFT was introduced after a concerted training and familiarization effort by Satya Prasad Sahu, (right) Commissioner Customs and the leader of the Single Window project team that addressed stakeholders at different forums, including detailed presentations and interactive sessions held at all major Custom locations across the country.
"This is a major initiative of the Customs Department to significantly simplify and expedite the clearance process," said Sahu. "The single window implementation is primarily for promoting the ease of doing business and it happens in small steps."
He went on to add that, "Standard Operating Procedures (SOP) and timelines are really important for the Custom Clearance Facilitation Committee (CCFC)."
"The purpose of the CCFC," he explained, "is not to get bogged down with individual cases, but to drive ports and airports into a cycle of continuous input where issues are taken up, leading to continuous improvement in performance.
"All stakeholders are requested to use CCFC to achieve efficiency in work," said Sahu.
Sahu, it should be mentioned, is a lead resource on WCO instruments like the compendium on "How to Build a Single Window Environment."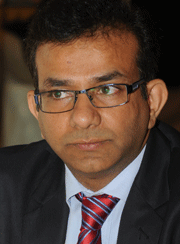 TIACA's Edward Endorses

Elsewhere, TIACA Chairman Sanjiv Edward—who is also head of Cargo Business at Delhi International Airport—mentioned that the Single Window Clearance system is of vital importance and the industry is committed to this initiative.
"The concept," he told ACNFT, "is not new."
Amsterdam, for example, had been working on such a move and has progressed, but "they are still far away from what would be a single window concept."
Edward emphasized that as a community "we must come together and make this work.
"The Single Window will showcase India as a country, which has made this concept a reality," Edward said.
Tirthankar Ghosh