The U.S. Airforwarders Association AirCargo 2017 Conference in Orlando, Florida (June 2-4), included two outstanding and very well received sessions. The first discussed how todays airports are meeting the challenges they face, while the second focused on areas the global air cargo industry should consider for airports of the future.
The first session featured speakers from Miami, Atlanta, and Chicago.


Three Amigos
Here, a leading trio of major U.S. aerial gateways seemed to have much more in common than previously assumed.
All three airports stressed common concerns in the need for continuing outreach to their regional cargo community and building stakeholder involvement. Each addressed landside congestion and developing new facilities and infrastructure to accommodate forecast growth.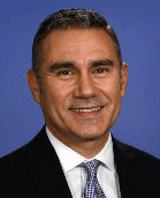 Miami, Gateway To The World
Miami-Dade Aviation Department Manager Aviation Trade and Logistics Emir Pineda indicated Miami is adding new landside connections to the highway system. He emphasized its focus on supporting and growing the Latin markets with initiatives in Pharma handling and clearance and its new sea-air program, which involves close collaboration with federal agencies.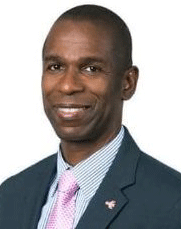 Atlanta Turns The Page
Elliott Paige, Director Air Service Development at Atlanta, discussed their landside initiatives, which many regard as state-of-the-art among airports.
ATL's TruckPass system, developed and continually refined through collaboration with the cargo community, dramatically reduced congestion and has increased the efficiency of their cargo facilities. The system has attracted the interest of other airports that face similar challenges and is also drawing interest at the federal level from USDOT with a view to making it a best practice approach for U.S. airports.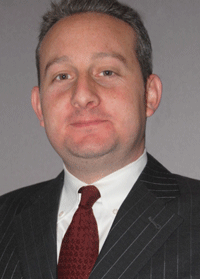 A-Rod Emphasizes Chicago
The session concluded with Adam Rod of Chicago's Planning Division. Chicago O'Hare has successfully addressed the capacity challenges it has faced over the past decade with the addition of more than 1,000,000 square feet of new facilities and apron parking for 15 wide-body aircraft.
One of the important elements of Chicago's efforts has been its ability to integrate sustainability and employee amenities into the new facilities.
The success of the new developments is tied in large measure to the airport's efforts in improving landside connectivity to regional roadways.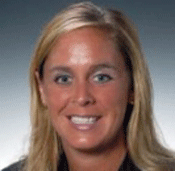 Schempf In Cincinnati
Barb Schempf, Vice President of Planning and Development for Cincinnati, Ohio, spent some time looking into the future.
As you read this that airport may be evolving in logistics faster and more extensively than any other gateway in North America.
In addition to its role as one of the global hubs for an expanding DHL operation, CVG has begun the process to completely redevelop all its other cargo facilities, adding new aircraft apron and landside roadways.
CVG Property has been allocated for the inclusion of freight forwarding and trucking operations as well as other services essential to the cargo industry.
But the biggest impact will come from the 900-acre Amazon hub operation, which will propel the airport to the leading edge of e-commerce.
The key point emphasized in the presentation was the need for vision and comprehensive planning to position the airport to successfully address the long-term operating and physical planning requirements of the industry.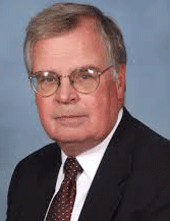 Dan The Man
Our vote for most thought-provoking presentation was delivered by Dan Muscatello, Vice President for Cargo and Logistics at Landrum & Brown, one of the industry's leading airport consultants.
Dan was not so much intent on answering questions as he was on encouraging the industry to begin asking questions.
The discussion looked at the potential impacts that a relatively modest theoretical annual growth of 2 percent in passengers, cargo, and operations until 2040 would have on 15 airports, ranging from smaller facilities to major cargo gateways.

Growth Is Major Challenge
For many airports, that potential for an overall 61 percent growth by 2040 would present major challenges in accommodating projected future numbers.
Dan explained that most airports would see substantial landside congestion, issues with runway capacity, facility and infrastructure shortfalls, and in a number of instances, air space problems.

Time To Pack Up & Relocate
From the "now what do we do?" scenario, Dan's presentation created a "what if" thought piece wherein the decision is taken to relocate all or part of a gateway's overtaxed cargo operations to a different airport.


A New Deal For Air Cargo?
Dan provided a layout for a new kind of aviation logistics center that included specialized facilities for variable range drones (including water-based craft) and hybrid airships, high speed logistics centers, 3D printing operations, and truck consolidation and distribution centers in addition to traditional cargo operations.

Looking Ahead
Ponder for a moment the conceptual plan here and consider if some or all of these operations could be coming to an airport near you.
We welcome comments and discussion with thanks once again to the aforementioned airport and Dan Muscatello.
Geoffrey