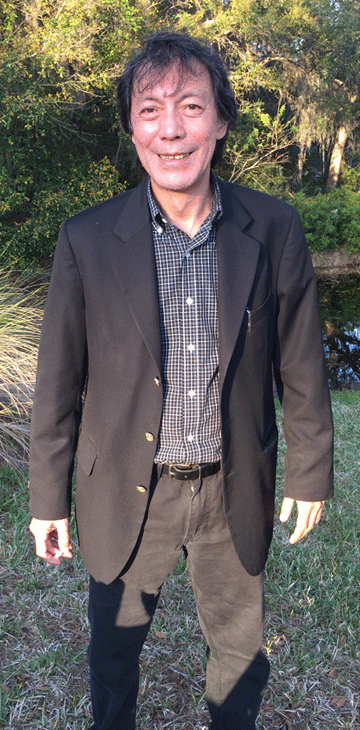 Antonio Fernandes was sitting in a chair as the sun and the warmth of a late Spring day set over Amelia Island, Florida, this year at the EMO Trans Global meetings.
Antonio and the expanding world of EMO Trans's partners and colleagues had been locked in an agenda-filled encounter that included meetings and social events, but on this last evening, as he leaned back in his chair, taking a long thoughtful drag on his cigarette, Antonio reflected aloud about priorities:
"The most important asset we have in the forwarding business is the experience and dedication of our people.
"There are still elements of the freight forwarding business, so well represented amongst the brilliant gathering here at EMO Trans worldwide, that bring experience and resources to shippers and offer total reliability with safe, fast transport and hands-on service every step of the way," Antonio said.

EMO Excellence Noted

"For example one consistent aspect of doing business with EMO Trans, whether in the Americas, Europe, or now in their expanding Asia presence, is a persistent effort to achieve service excellence."

Accent Portuguese

Antonio Fernandes describes himself as "an immigrant in Brazil," having been born of Portuguese parents in Macau.
Antonio smiles when he recalls his Dad insisted he attend a proper English school in Macau to learn to speak the language perfectly.
The family moved to Sao Paulo in 1968 and today, the spoken Portuguese he learned at home is distinctly different from the Portuguese language spoken in his adopted country.


Varig At Eighteen

"I started in the cargo department of Varig Brazilian Airlines when I was 18 years old," Antonio recalled.
"After about a year and a half, a company named Fink that represented multi-national freight forwarders in Brazil such as Air Express International (AEI), DLK, and some others and was impressed with my work, offered a me a job along with a sizeable increase in salary.
"So my career came to a fork in the road," Antonio smiled, "and I took it!
"I began in the freight forwarding business doing consolidations for Fink and today, some 44 years later, I am still in the business, but of course as President of my own company, Greenwich International, an EMO Trans partner.
"The next stop for me, after I had extended my knowledge quite a bit in the forwarding business despite my quite young of 22, was a sales position for Itapolis, a company that represented, amongst others, Panalpina.
"I got to know some people at Panalpina, and when that company landed a big contract with Mercedes Benz and decided to open their own offices, they asked me at 24 years of age to join and serve as manager of the first Panalpina office in Brazil.
"The Panalpina experience was great.
"In fact, for the first of nine years spent at Panalpina I was handed complete responsibility for Brazil.
"When I left the company, business had grown to the point where we had more than 190 employees in Brazil.
"The split with Panalpina came for us after nine wonderful years when marketing objectives between the cadre of small to medium customers I was serving contrasted with the desire of Panalpina to concentrate in building its business with the emerging large multi-national shippers."

Don't Go To Strangers

"It's a funny thing," Antonio notes, "often said but always true.
"If you love this business and plan to stick around in forwarding for a while, your customers become like your family.
"When the split with Panalpina came, I wondered what would become of the dozens of little and medium sized companies and the trust and friendships developed in all the years of my professional life in transportation.
"So I decided to form Greenwich in Sao Paulo in 1986, and the rest, as they say is history."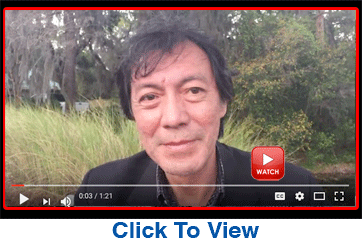 Customers First

"Today, in addition to our original head office in Sao Paulo, Greenwich International & Customs Clearance has grown to include branch offices in Santos (since 1998) and Campinas (1999).
"I can say our development was not easy, but in every case putting the customer first and being available to deliver a wealth of expertise and caring to our customer group has held us in good stead for three decades," Antonio Fernandes said.

Greenwich Village

Antonio came to name his company "Greenwich" after some time spent as a young man and musician in New York City, where he played his guitar and sang songs in some small café's in and around Greenwich Village.
"I guess that time and some of the passions in my life have never left me entirely," he said.
"Even today I often will sing and play in Brazil at various functions, including our family gatherings," he said.

Vocation Avocation Full Circle

Antonio's music has a definite slant toward The Beatles and Beach Boys, he says. He expresses a "love for harmony," a passion that can easily be seen spilling over into his freight forwarding career, serving the scores of companies Greenwich partners with in Brazil and around the world.
Today, the man and his music bring vocation and avocation full circle. For a lot of people in Brazil and elsewhere, transportation is better because of Antonio Fernandes. He is a guy who brightens the room even after the sun goes down.
Geoffrey