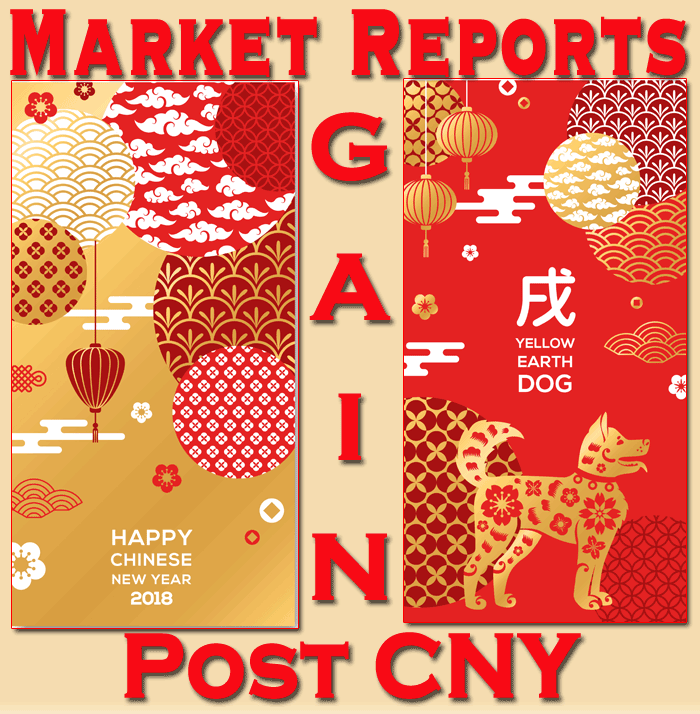 Normality began to return to air freight markets as factories in China reopened following the Asian Lunar New Year, popularly called Chinese New Year (CNY) holidays.


TAC Into The Wind

The TAC Index covering average prices per kilo from Shanghai PVG to Europe fell 9 percent to CNY 17.40 (USD 2.76) on February 5, but by March 5, and even after falling 12.2 percent week-on-week, the average gateway price was CNY 15.91 per kg—not as low as some had feared.
A similar trend was apparent on the Hong Kong-North America lane where the average price on March 5 was $3.63 per kg, down only marginally compared to the USD $3.68 per kg recorded by TAC Index on February 5.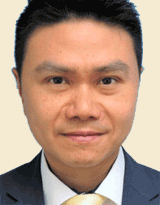 No Woe Wu

Brian Wu, Chairman of the Hong Kong Association of Freight Forwarding, told FlyingTypers last week that the air cargo market out of HKIA, the world's biggest freight hub, had been steady since manufacturers resumed output post CNY.
"The price of the air cargo market is still on the low side," he added. "Demand is still steady and stable. We hope it will be picking up next week."


Flex Ability

Flexport reported "some capacity restraints" ex-China, adding that while rates were currently stable "we expect them to increase in the second half of March."
Ex-HKIA, the digital forwarder predicted demand would remain high leading up to the Easter holidays, while, ex-U.S., it reported that post-CNY freighters out of LAX were experiencing capacity restraints and shippers were suffering delayed shipments.
"Chinese New Year was late this year, which helped prevent rates from rising too much before the holiday," it added.
"The market was slow for a couple of weeks after CNY as factories ramped back up to full production.
"Now that we're in March, the market is picking up steam—we're seeing some capacity constraints, and rates will begin increasing soon.
"Demand will remain high leading up to the Easter holiday, with rates and capacity expected to stabilize come April."


Too Early To Call

With year-on-year analysis difficult in the first months of each year because of the vagaries of the lunar calendar, World ACD said it was too early to tell if it had been a good start to the year for air cargo. In January, the latest month for which volumes figures were available as FlyingTypers went press, the analyst said worldwide air cargo yield fell to USD 1.89, 7.8 percent below December, but 16.8 percent higher than January 2017.
"Taking the year-over-year (YoY) figures for January 2018 at face value, 2018 would seem to be off to a very good start," it noted. "Virtually all airlines recorded a USD-revenue growth, more than one third of all reporting airlines realized volume increases from 10-50 percent, and worldwide volume was up by 8.5 percent.
"Yet, it is too early to qualify this year's start."
The analyst noted that volume trends were difficult to interpret due to Chinese New Year (CNY)—a sizeable influencer of overall trade—which fell on January 28 last year and on February 16 this year.
"CNY normally has two effects on trade: a spike in trade before, and trade diminishing afterwards," said WorldACD.
"And although the negative influence is usually felt during the two weeks following CNY, the first four days bear the brunt of the decrease.
"Thus, with GDP-growth in the world continuing, one would expect January to be much better in 2018 than in 2017. But by how much? Based on FTK-data for the first three weeks of January, we believe that YoY volume growth in this 'pre-CNY-period' may well have been in the range of 4-6 percent. Serious growth, surely, but hinting at an overall growth pace lower than the increase shown in the full January-figures. Once February data is in, we will be able to judge how the start of 2018 has really been."


IATA Warning Trump Affect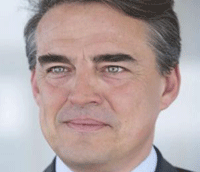 Alexandre de Juniac, IATA's Director General and CEO, warned that one potential headwind could be President's Trump's decision to impose import tariffs on aluminum and steel. "There is a very real risk of a trade war. Nobody wins when protectionist measures escalate," he added.
Despite the difficulties of judging trends based on volume analysis, IATA was quick to declare that 2018 was off to a "robust start," noting that demand, measured in freight ton kilometers (FTKs), rose 8.0 percent in January 2018 compared to the year-earlier period. This was up from the 5.8 percent annual growth recorded in December 2017.
"The continued positive momentum in freight growth into 2018 reflects the fact that demand drivers for air cargo remain supportive," said its monthly report. "Global demand for manufacturing exports is buoyant and meeting this strong demand is leading to longer supply chain delivery times. Demand for air cargo may strengthen as a result, with companies seeking faster delivery times to make up for longer production times."
SkyKing