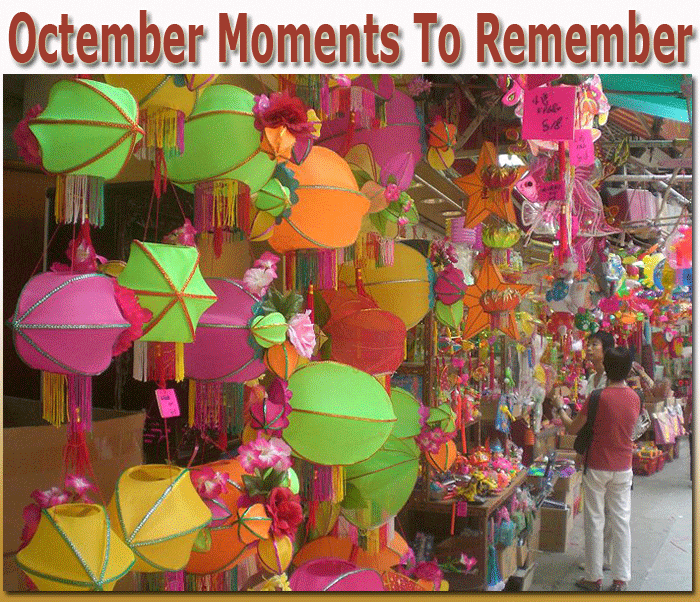 Monday September 24 marked the beginning of a holiday for many in China, as the Mid-Autumn Festival, also known as the Mooncake Festival or Lantern Festival, closed many businesses to celebrate a family-driven tradition. One of the most important festivals of the year for Chinese people around the world, the Mooncake Festival dates back over 3,500 years.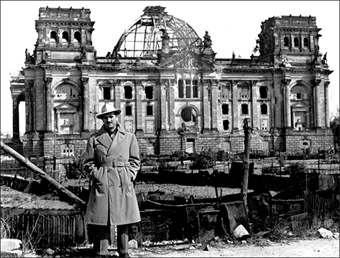 Richard Malkin, the first air cargo reporter at the Berlin Airlift of 1948.
(Editor's Note) Our headline Octember is no typo. My good friend, the late Editor Emeritus of this publication, Richard Malkin would never let October go by without referring to this month as "Octember"
I asked him at breakfast, (his favorite meal) as we sat inside the Omega Diner near his home in Floral Park, New York when he was 104 years old, where did that word blending come from and he replied:
"For air cargo, the peak season of October and November seem to come and go each year in a blur, thus Octember seems to neatly sum this time up."
Richard Malkin, who made it until July 2017, may have left this dimension but is never out of mind at FlyingTypers. (G)

Another Opening Another Show

Air freight rates reached yearly highs at the start of October and, although IATA remains pessimistic, most indications now point towards a healthy 2018 peak season followed by a strong lead-in to January's Chinese New Year.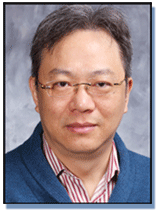 Peak Pumping Traffic

Paul Tsui, managing director of forwarding and logistics operator Janel Group, told FlyingTypers that early indicators suggested the 2018 peak season was already building and would continue through to Chinese New Year. He also said higher U.S. tariffs on Chinese exports due for implementation on January 1 would, based on the experience of previous Sino-U.S. tariff deadlines, also give rates and demand a bump at the end of the year.

When Tight Is Right

At the start of October U.S.-based forwarder Flexport, meanwhile, reported that space from China to the U.S. "remains tight and rates are high". Ex-Hong Kong market demand was reported as "high" with space getting tighter and rates continuing to rise, while ex-Vietnam market, demand was "extremely high" and the forwarder warned that shipments with a tight deadline should be booked as express.
"Aside from standard peak season effect, the threat of a new round of tariffs has motivated many to move up shipments," said Flexport. "Europe's peak's season is likely to begin soon, as well."

TAC Indexes Rates

Based on rate movements, it already has. Hong Kong – Europe and Hong -North America rates reached 2018 highs of $3.04 per kilo and $4.7 per kilo, respectively, on October 1, according to TAC Index.


IATA Capacity Up

A peak season surge will give air freight stakeholders a timely boost after a year of erratic growth. The International Air Transport Association (IATA) said demand, measured in freight ton kilometers rose 2.3% year-on-year in August 2018. "This pace of growth was unchanged from the previous month but was less than half the five-year average growth rate of 5.1%," it reported.
IATA also noted that freight capacity, measured in available freight ton kilometers, grew by 4.5% year-on-year in August, the sixth month in a row that capacity growth outstripped demand growth, although yields "appear to be holding up".
Growth, according to IATA, is being supported by a number of factors including buoyant consumer confidence, an upturn in the global investment cycle and growing international e-commerce.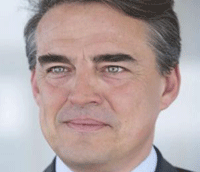 However, even as demand and rates showed positive signs, IATA was surprisingly downbeat on air cargo markets with its latest report noting that export order books in Europe, China, Japan and Korea had fallen in recent months.
"Order books are weakening and supply delivery times are lengthening," said Alexandre de Juniac, IATA's Director General and CEO. "And the growing trade tensions are a specter over the industry. The early focus of tariffs was not on products typically carried by air. But as the list of tariffs grows so does the air cargo industry's vulnerability. And, we can expect souring trading relations to eventually impact business travel. There are no winners in trade wars."


To Each Their Own

IATA's pessimism was not reflected in Asia, although it should be noted that the new export orders sub-index China's official manufacturing Purchasing Managers Index fell dramatically to 48.0 in September from 49.4 in August, implying rising uncertainty on the export outlook.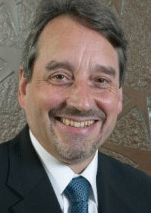 The Association of Asia Pacific Airlines recorded growth in international air cargo demand of 4.2% year-on-year in August and up 4.8% over the first eight months of 2018, while Hong Kong International Airport, the world's largest hub for international freight, handled 431,000 tonnes of cargo and airmail last month, up 2.4% year-on-year, with traffic to and from North America and Southeast Asia posting the most significant growth.
Andrew Herdman, AAPA Director General, said growth rates had "moderated after the strong surge we saw last year". He was optimistic moving forward although, like IATA, he warned that demand could be hurt by trade wars.
"The ongoing expansion in the global economy is sustaining high levels of consumer confidence which should continue to support further growth in both leisure and business travel markets," he added.
"Air cargo demand remains relatively firm moving into the peak season, even though growth rates have moderated. The escalation in protectionist rhetoric and the imposition of new tariffs has so far had little real impact on trade flows but adds an element of uncertainty for businesses reliant on integrated global supply chains."
SkyKing