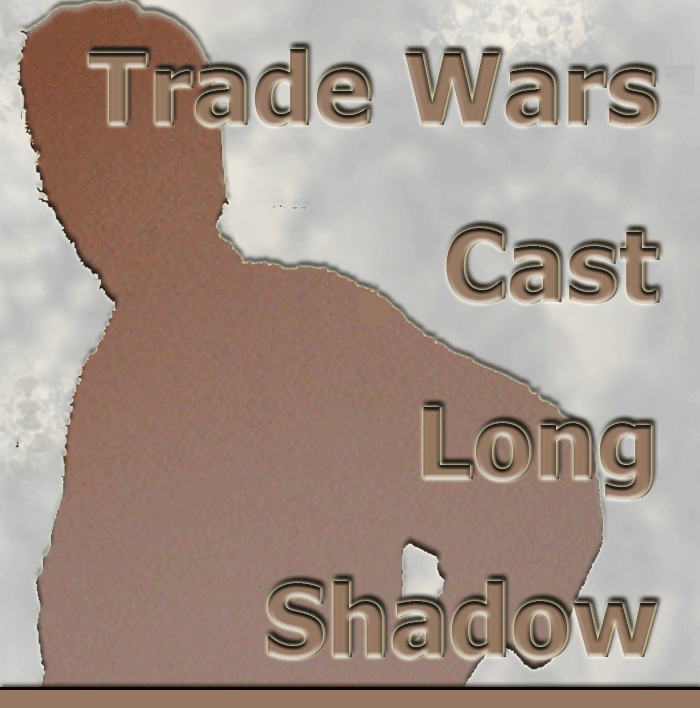 The Sino-U.S. trade war is casting long shadows over the future prosperity of the transpacific trade lane, one of the world's busiest and most valuable for both air and ocean freight stakeholders.
The earlier tit-for-tat $50bn tariffs imposed by China and the U.S. on each other's imports largely focused on industrial and agricultural products. Although detrimental to air freight, the damage in terms of retail related products was peripheral. The latest tranche of U.S. tariffs, however, are decidedly not.

Escalation Hits Home

The decision by President Trump to instruct the United States Trade Representative (USTR) to proceed with 10% tariffs on roughly $200bn of imports from China effective September 24 was a major escalation of the Sino-U.S. trade war. Moreover, on January 1, 2019, the tariff rate will increase to 25%.

Hey Friend Do It Again

Should China retaliate, President Trump also threatened a third tranche of tariffs on approximately $267 billion of Chinese imports, meaning that tariffs would be applied to most Chinese products. As Beijing already has responded with retaliatory duties of $60bn on U.S. imports applicable from September 24 - the tariffs of 5-10% will be applied to 5,207 U.S. products – further escalation seems certain in the months ahead.

Bimco Bounce

According to shipping organization Bimco, the first $50bn of U.S. tariffs imposed on China translated into around 660,000 Twenty-Foot Equivalent Units (TEU), about 5.9% of U.S. West Coast container imports in 2017. A further 22.4 million tonnes of seaborne containerized goods are expected to be impacted by the latest $200 billion list, which amounts to a further 20.1% of USWC imports in 2017, or 2.24 million TEU.

Fried Takes A Peak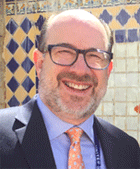 But how will the new tariffs impact air freight?
Brandon Fried, Executive Director at The Airforwarders Association, said the latest rounds of tariffs could result in a stronger peak season as shippers bring forward shipments ahead of the January 1 increase in tariffs to 25%, and the threat of the third tranche of duties on an additional $267bn more Chinese products.
"I think we've already had a spike in airfreight to a certain extent because some shippers were bringing in cargo ahead of the $200bn tariffs, and I expect the latest announcements will see another drive in demand as people look to beat deadlines," he told FlyingTypers.
"So the peak will remain strong in 2018 is my gut reaction. That's what people are expecting. There's too much momentum to have it grind to a halt. That said, once these tariffs saturate into the economy, we could very well see an easing in demand and some other adverse impacts.
"It's really important for us to remember that the tariffs themselves don't necessarily just impact the industry on which they're focused. There are a lot of tangential repercussions. They have a ripple effect in other industries that's hard to predict at this point.
Fried said that although U.S. efforts to negotiate a change in Chinese trade policies were broadly welcomed by domestic air forwarders and traders, the imposition of broad-based tariffs were not the best means of achieving those ends. "As forwarders we serve two purposes - we need to give counsel to shippers to make sure they are using the most efficient modes possible, and we need to tailor our solutions to what is going to be a big logistical challenge," he added.
"But make no mistake about it, there is going to be an impact regardless of which industry you're in."

Seeking Destinations Unknown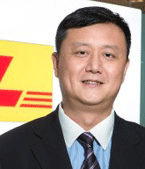 Speaking ahead of latest round of tariffs, Li Wenjun, SVP and Head, Air Freight, DHL Global Forwarding Asia Pacific, told FlyingTypers that tariffs would impact demand for air and ocean freight services and if Chinese exports into the U.S. fell there would likely be more volumes moving into other parts of Asia from China, either for consumption or for re-export.
"As China is still the dominant supplier of many goods that are sold to the U.S., in the short term, it might be challenging for consumers in the U.S. to find sufficient substitutes to replace the goods that are currently produced in China," he said.
"In the short term, it is unlikely we will see such relocations [to South East Asia] due to the sourcing and supply infrastructure necessary to support an efficient manufacturing environment."
Nichols Counting Pennies

Gregory Nichols, (right) Asia Principal at Tradewin, the trade consultant subsidiary of freight forwarder Expeditors, said shippers should be careful to comply with the new U.S. tariffs and ensure they verify the U.S. HS Code are accurate. They should also ensure 'Chinese' goods are actually made in China as defined under U.S. Rule of Origin accords and look into compliance strategies to reduce the customs value on which the duty is assessed.
He also warned against trying to avoid tariffs on Chinese goods by transshipping cargo via third party countries and, looking ahead, suggested shippers attempt "alternate strategic sourcing" from alternative countries instead of China.

Evaluating Risk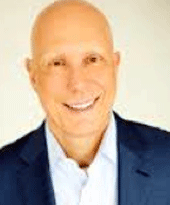 However sourcing is restructured in Asia, what does seem clear is that the U.S. economy and consumer will eventually suffer from the Sino-U.S. trade war. "Every time this trade war escalates, the risk to U.S. consumers grows," said Matthew Shay, (right) President and CEO of the National Retail Federation. "With these latest tariffs, many hardworking Americans will soon wonder why their shopping bills are higher and their budgets feel stretched.
"We cannot afford further escalation, especially with the holiday shopping season right around the corner. The mere talk of tariffs on all remaining Chinese imports is of serious concern to retailers since tariffs of that magnitude would touch every aspect of American life.
"Achieving better trade deals is an important priority, but there is nothing better about it when American families are forced to pay higher prices for everyday purchases."
SkyKing