AirBridgeCargo Airlines (ABC) recently added Dhaka to its international network.
The B747 freighter that will be touching the Bangladesh capital twice a week will not only help relieve the congestion at the airport but also boost exports.

Right Service Right Time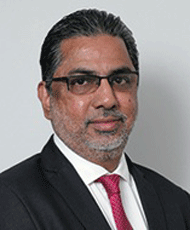 The ABC flights have come at the right time. Bangladesh – or rather Dhaka – has been facing major challenges for air cargo exports and most of it is due to lack of infrastructure.
Meantime Bangla air cargo needs help almost everywhere else.
Mahbubul Anam, President, Bangladesh Freight Forwarders Association (BAFFA) was candid when he said,
"The major problems in air cargo export is the congestion (at Dhaka airport).
"Simply put, the infrastructure in air cargo and elsewhere is not capable to match the growth of industry in the country," he said.

Exports Up Double Digits

He pointed out that the year-on-year growth was around 15 percent in air cargo exports.
"The air cargo industry would be growing 125 percent in the next five years," he said, "according to projections."

Infrastructure Challenged

In no uncertain terms, Anam emphasized that infrastructure in his country's aviation sector would have to improve.
As far as Bangladesh was concerned, "98 percent of air exports were being done from Dhaka airport."
He also underlined the fact that "there were fewer options to move cargo from any other airport (in the country) since most of the airports' infrastructure had not yet been fully developed for freight movement."


Small Numbers Big Potential

The BAFFA chief also said that air exports out of Bangladesh accounted for only 2.5 per cent of the total exports. The overall air export volume was around 250,000 tons in 2017-18. He was quick to point out that a lot of cargo was sent out by sea during the peak season to avoid the waiting period at Bangladesh airport.

Kolkata Connection

It was in desperation that BAFFA found a way out: through Kolkata airport in India.
"Yes," said Anam, "I did think about the Kolkata options and it took three months (to put the plan into effect). But, he pointed out, the Kolkata option could not be a long-term solution.
"As there are few alternative options available in Bangladesh, Kolkata airport can be a short term solution.
Currently Kolkata is using 60 percent of its capacity.
Even as "the growth of air cargo has been on an ever increasing trend for Bangladesh, the Kolkata gateway can cater to a certain amount of the volume but cannot be a permanent solution for the long term as it depends on capacity and costs."

Pressure To Build Up Capabilities

BAFFA and similar bodies have been trying their utmost to boost infrastructure.
"The pressure to boost the infrastructure," said Anam, "is coming from all the relevant bodies that are associated with the cargo movement. The pressure is from the business community and from international and local business associations."
He was optimistic since the "Government has taken the initiative and was building a new state of art cargo village at HSIA (Dhaka Airport)."
BAFFA has noticed that other than readymade garments, there are other commodities that have huge potential for exports.
While "readymade garments make up around 85 percent of the country's total exports, perishable cargo makes up the rest. Future demand is mostly in the pharmaceuticals and leather sectors," he said.
Tirthankar Ghosh