We now know that new rules from ICAO have forced change to air cargo as 100% industry screening went into effect June 30.
Simply put, these ICAO international air transportation standards mandate that all-cargo aircraft flights receive the same level of security screening and scrutiny that cargo shipments on passenger fights do.
So the shorthand is that as July unfolds, stakeholders in some cases are stepping up to a new reality.
Expect air cargo webinars and discussion groups in plenty on this topic.
Attention is drawn to a webinar later this month on July 21 put up by The Airforwarders Association. For more click here.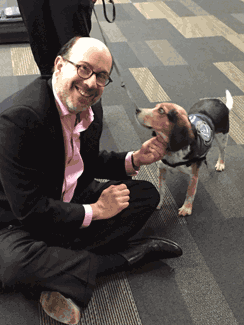 Everybody's Best Friend

At some point (or maybe right away) when the question is security detection one aspect of the conversation inevitably goes to the dogs.

In Detection Dogs Rule

If there is one truth in air cargo security that has remained supreme and unchallenged and actually untouched longer than anything that has been claimed or accomplished, it's that today in 2021 mankind has not yet come up with a better way to insure safety aloft than employing bomb and contraband sniffing dogs.
Air cargo leaders concur.
"A properly imprinted and trained canine remains the most effective and operationally efficient tool for cargo screening," says Brandon Fried, Execuitve Director, Airforwarders Association (pictured here with a TSA friend).
But it goes beyond just industry promoters and marketing schemes.
"After $19 billion spent over six years, the USA Pentagon realizes the best bomb detector is a dog," wrote Dan Nosowitz in Popular Science Magazine.

Nosing Out Humans

As example, although humans cannot smell TNT powder, a dog can.
And what about those Vapor Wake dogs, trained at the excellent Auburn University Canine Performance Sciences School that you might observe occasionally in airport terminals and other applications.
Those magnificent animals are trained to work anywhere tracking the invisible vapor trails the human stain leaves behind. By tracking the air in an enclosed or even open space, a Vapor Wake Dog can alert to the presence of a human bomb.

Whiffing Through Days Of Futures Past

Dogs for thousands of years have had this talent that, as mentioned at the top, so far has gone unchallenged.
But a huge investment of upwards of USD$40,000 is required to train and the numbers are limited to the supply of pure breds with the ability to do detection duty at an airport, Army base or mall near you.
Additionally as we have experienced, dogs have one fatal flaw that applies to every breed:
They simply do not live long enough!
Also like us humans, dogs can sometimes make mistakes, or occasionally need a nap.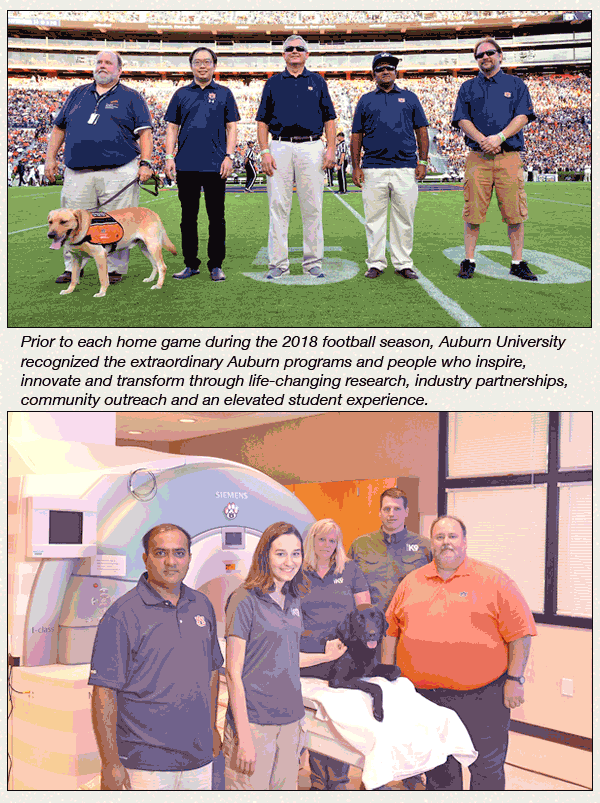 Auburn Goes To The Dogs

The upshot of all of this here is that an educational institution, Auburn University is deep dish into providing a baseline treasure of knowledge and information for anyone considering the move forward to meet advanced security all along the logistics chain.
Some of the most experienced and probably the best non-biased information and best practices resource in the world of dogs can be found at Auburn University's pioneering, collaborative research, which for more than 16 years has been enhancing the capabilities of dogs' detection of hazardous substances to protect the world.

The Auburn Dog™

The Auburn Dog™ is internationally recognized as being of the highest quality and capability for the interdiction of chemical, biological, and explosive threats in airports, train stations, sports arenas, and on city streets.
What makes the Auburn Dog™ stand out among detector dogs?
"It's the focus of the university's multidisciplinary team in scientific investigation and continual improvement of The Auburn Dog™, said Paul Waggoner, Canine Performance Sciences program co-director who invented and patented the process.
"Auburn is using its wealth of research talent and capability across campus to provide a blueprint to breed and train the best detector dogs in the world."


Dogs Olfactory Receptors Nose Out Humans

"Dogs are inherently great detectors thanks to 300 million olfactory receptors, compared to only six million for humans, and the significance of odor in guiding their behavior.
"We want to maximize the level of protection provided by the dogs' remarkable sensory capabilities," Mr. Waggoner said.

Dogs Get MRI Before Training

One example of a university-wide collaboration is the use of MRI scanning to noninvasively study dogs' brain activity to possibly pinpoint—prior to expensive training—whether the dogs can become top detectors.
Jeff Katz, psychology professor in the College of Liberal Arts, is working with Gopi Deshpande, electrical engineering professor in the Samuel Ginn College of Engineering, and Tom Denney, director of the MRI Research Center, to identify how canine behavior and cognitive abilities are related to brain activity in dogs in the program.
"One of the things we're very much interested in is developing an endophenotype, which is basically looking at behavior and looking at the brains in these dogs to see if we can find predictors early on in their training that will tell us which ones will be a premier dog, a successful dog.
"And, what dog is not going to be," Katz said. "This is helpful in identifying not only the best dogs, but also as a cost-saving measure since training these dogs costs thousands of dollars."

One Tough Cop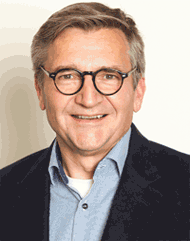 Thoughts drift back to conversations with our old friend Harald Zielinski, retired now, who once upon a time was the top security officer for Lufthansa Cargo. His responsibilities included overseeing LH's critical headquarters system hub in Frankfurt.
Harald, as the son of a street cop in Frankfurt, where both father and son served with the local police department there, combined the practical realities of his time with knowledge gained.
"People are not stupid or lazy; they are just busy keeping things moving," Harald would always preface his conversation.
"The industry should speak with one voice in fighting for a worldwide, harmonized security regime," Harald said in 2010.
Once, while supposing what the ideal environment would be before checking out cargo prior to flight, Harald said:
"Never mind using just dogs and other similar methods to check out freight.
"What air cargo needs is a giant sniffer that can surround and detect entire containers of freight in one felled swoop."
Harald, the dreamer and doer saw advanced security as an emerging reality; we detected his impatience to get 100% secure air cargo right, period.
In 2021, Harald is retired, living somewhere in Florida and the ICAO mandate feels a bit as though it arrived at the speed of baby steps 11 years later.
And that giant sniffer machine?
Well, today there are several Explosive Detection Systems on the market, from Smiths Systems, Rapiscan and others.
But yet today still the world's most effective mobile detection system remains the humble dog.
Just make sure with the care and feeding of air cargo's best friend in 2021.
Geoffrey