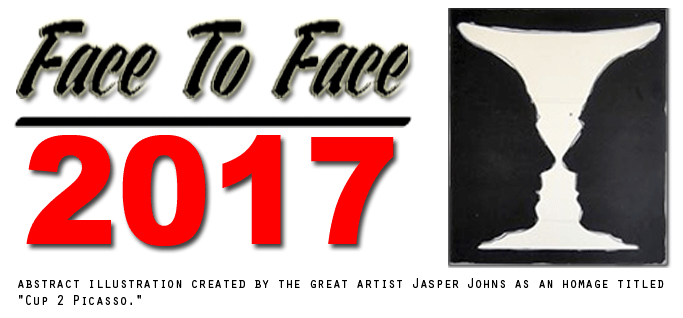 We're launching 2017 with a look at some of the air cargo industry events and trade shows coming up in the year ahead.
But before you consider these options, many of which will be far-flung depending on where you are based, please consider the organized air cargo activity taking place right in your own backyard. It's important to the industry as a whole that we all get involved with our local airport or transportation industry club or association!
In The U.S.A., Go Local
Local air cargo clubs are nothing new and draw people from every aspect of the business including airports, airlines, forwarders, customs brokers, truckers, warehouse, and more.
It is exactly this diverse dynamic that maintains a foundation and framework where an active, engaged membership can build monthly or quarterly air cargo community contact meetings for networking and education.
Engaged local airport air cargo communities can greatly help each other, sharing activities such as charity golf, air cargo days, and extended educational seminar events on specific subjects.
Doing The Most Good
Some U.S. clubs that we have attended and observed over the years (both large and small) do a truly great job of bringing the community together for good. The Atlanta Air Cargo Association, JFK Air Cargo Association, International Air Cargo Association of Chicago, Air Cargo Club of New England, Los Angeles Air Cargo Association, and Air Cargo DFW Association stand out amongst the best.
Disappearing Act
Sadly, there are some others—most notably, the Portland Air Cargo Association (PACA)—that have simply disappeared from the scene. A simple post on the PACA website notes:
"After nearly 50 years, the Portland Air Cargo Association (PACA) is on an indefinite hiatus.
"Anyone interested in continuing the organization, please contact us through this website."
PACA is not an isolated incident. The New Orleans Air Cargo Association also seems to have fallen by the wayside, along with some others.
American Forwards Dallas This Week
An outstanding example of what can be generated locally by an informed and active air cargo community occurs this week on January 11 at the American Airlines Training & Conference Center in Fort Worth, Texas, with an afternoon forum and open discussion about air cargo challenges specific to Dallas.
To paraphrase an old adage, "as Dallas goes, so goes the world."
Cost is either $55USD or $75USD (non-AfA member).
Sponsored by the Airforwarders Association, American Airlines, and DFW Airport, the agenda includes "an amazing panel of speakers on local and national issues affecting the air cargo community."
Stay tuned…
http://www.dfwaca.com/ftp/webdocs/AfADallasEventFlyer.pdf
The Greater Award
We think air cargo clubs and associations organized for the greater good are a natural treasure.
In too many cases these not-for-profit groups operate just slightly under the radar, relying on a few people who put their hearts and soul into keeping things going.
In reality, awards from air cargo clubs are the most notable industry recognition any of us might ever hope to receive.
Everyone in this business stands to gain if clubs and organizations gather broad-based industry strength, not only in addressing local issues, but also by consolidating thoughts and sharing the air cargo experience with others.
Here are some options to think about as we pack our bags and get ready to depart to faraway places.
Top Discovery Of 2017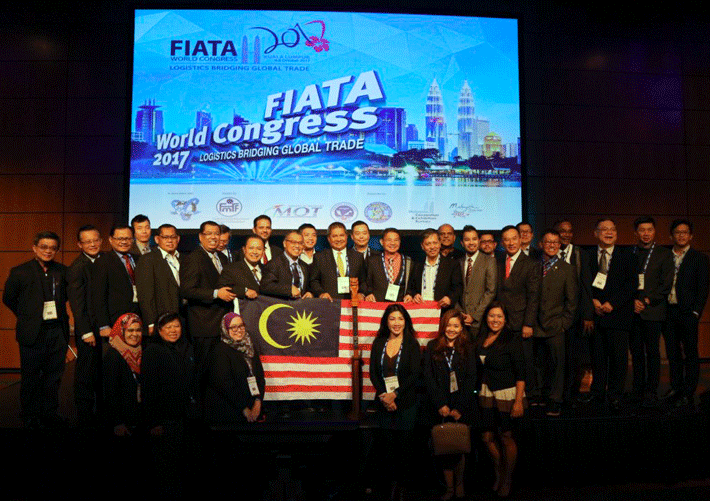 FIATA World Congress
October 4-8
Kuala Lumpur, Malaysia
The Malaysian capital, Kuala Lumpur, will host the International Federation of Freight Forwarders Associations (FIATA) World Congress in 2017.
The Congress theme is "Logistics Bridging Global Trade." Considering global trade is at peril in this day and age it may be interesting to see what FIATA can contribute to support it.
The FIATA World Congress brings together freight forwarding and transportation industry professionals—some 40,000 strong from all over the world—to discuss the development and growth of trade business opportunities among delegates.
FIATA is the big time. The 90-year-old forwarding group has quietly continued to develop its offering of the best, most comprehensive training program on the planet. Its members drive 90 percent of the global air cargo business.
FIATA KL will be genteel civility amidst some well-thought-out meetings and sessions hosted by a truly remarkable organization.
FIATA 2017 is also expected to generate RM11.5m (US$2.8m) in economic impact to Malaysia and increase Malaysia's potential as a top regional gateway for freight transport and logistics.
The four-day congress is expected to draw 1,200 participants, of which 60 percent will be international forwarders.
Not to be missed.
www.fiata.com
Four Excellent Standby Events 2017

Air Cargo Europe (ACE)
May 9-12
Munich, Germany
Munich in May appears again in 2017 as Air Cargo Europe (ACE) is reprised at Messe Munich.
It seems that in 2017 ACE parent Transport Logistik is launching specialized trade shows that hope to include air cargo, but ACE—held every other year during asparagus (spargel) time in Bavaria—has gathered steam alongside the much bigger multi-modal Transport Logistik Expo. Now, it's the big kahuna of air cargo shows.
Go for the walk around if nothing else.
This show is enormous and contact is assured.
Comfortable shoes are a must.
http://www.aircargoeurope.com/

CNS Partnership Conference
April 30-May 2
Orlando, Florida
Cargo Network Services (CNS) lives up to its name and every year confirms its reputation as the best place "to take a meeting," minus the thunderous atmosphere and action of, say, Air Cargo Europe.
All the big U.S. airlines and cargo bosses are there, as are a growing list of international carriers.
New CNS President Lionel Van der Walt, who has ignited interest in the organization with innovative ideas including a regional Air Cargo Industry Affairs Summit (held last year in Washington), promises more of the same excitement and innovation at CNS Partnership 2017.
http://www.cnsc.net/events/Pages/cns-partnership-conference.aspx


Air Cargo & Sea Cargo Americas
November 1-3
Miami, Florida

Air Cargo Americas is the best, locally generated world-class event in the Americas; a wide, open, and even lusty couple of days of warmth and Latin spirit, it can also be a bit wild and even rough around the edges.
But the people who network here—old and young—are always larger than life as the heart and soul of this American air cargo industry.
http://www.seacargoamericas.com/

IATA World Cargo Symposium
March 14-16
Abu Dhabi, United Arab Emirates
First of all, this "World Cargo Symposium" (WCS) event is actually a mandated, yearly general meeting for air cargo hosted by the trade organization IATA.
However, for the past decade WCS has morphed into an open (for a fee) trade show with limited booth space also offered for sale.
WCS is a veritable blizzard of concurrent sessions and general meetings, but what really draws the mass of media and other stargazers is a galaxy of top management in attendance, at arms' length for the next big idea during a couple of open and evening events.
http://www.iata.org/events/wcs/Pages/index.aspx
We Gather Together
Considering all the things we do while employed in air cargo, making friends from all over the world is better than anything else.
A curious thing occurs when we gather at air cargo events, whether near to home or far away.
Sooner or later, our humanity takes over.
The "mission" gets pushed back and we become much more than the voices and faces of air cargo today.
This is our life, this career in air cargo.
These are our friends who appear and are there for us, like touchstones, whether in Atlanta, Dubai, Basel, or Rangoon.
As 2017 starts up, whether in a car to the airport hotel or boarding a jet, we can't wait to see you at the show!
Geoffrey