(Delhi Exclusive) Even as air cargo went center stage last week in Mumbai, elsewhere India's top air cargo practitioners were discussing how India's transportaton sector was expected to grow by more than 180 percent within the next 15 years—a large part of which will be due to Prime Minister Narendra Modi's 'Make in India' campaign. However, a battle royale is shaping up between the government's civil aviation ministry and the non-government airlines.
In fact, these airlines make up a tough body, holding control over more than 90 percent of the aviation market in the country.
The point of contention: the much-hyped and yet-to-be announced National Civil Aviation Policy (NCAP).


Airlines Versus NCAP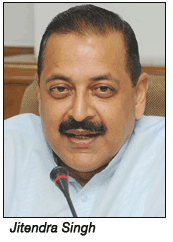 Pitted on the side of the private airlines are IndiGo, Jet Airways, SpiceJet, and GoAir, grouped together under the flag of the Federation of Indian Airlines (FIA), while on the other side is the Ministry of Civil Aviation.
FIA has made it quite clear that the NCAP would be unacceptable if it were to come out in its present form since it will only benefit two carriers.
(A draft has been in circulation since October 30, 2015. "The same is available for stakeholder's consultation and comments on the website of this ministry at http://www.civilaviation.gov.in," a circular from the Ministry of Civil Aviation mentioned.)
The FIA has pointed a finger at two airlines: Vistara and AirAsia India. Incidentally, both have links with the venerable and respected Tata group.
While Vistara is a joint venture between Tata Sons and Singapore Airlines, AirAsia India is a joint venture with Air Asia Berhad holding 49 percent of the airline, Tata Sons holding 40.06 percent, and Telestra Tradeplace holding the remaining 10 percent.
In fact, AirAsia was the first foreign airline to set up a subsidiary in India.


The 5/20 Rule

FIA is most upset about the 5/20 rule, which the policy would disgard. Put simply, the rule states that every airline in the country must complete five years of domestic flying and have 20 aircraft in its fleet before it can apply for permission to fly abroad.
That norm certainly disqualifies the two Tata-funded airlines from flying abroad. There are two other points to which FIA has said it does not agree: the auctioning of bilateral rights and enhancing the foreign ownership of domestic airlines to above 49 percent.
Among the airlines in FIA, only GoAir does not fly abroad.
The FIA authorities have said, "the 5/20 rule cannot be thrown out arbitrarily.
"The rule has to be seen in conjunction with the Route Development Guidelines, that orders all nationally permitted airlines to have flights to unprofitable, remote sectors like the North East of India."
The order also says that any carrier withdrawing flights from these areas would have to take permission from the authorities before doing so.
Rahul Bhatia, Chairman of FIA and owner of IndiGo, was forthright when he said that if the civil aviation ministry did not listen to the FIA, there would be no other option left but to seek the help of courts.
He told FT that FIA did not want legal battles.
"We just want a level playing field," he said.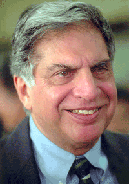 Tata Tweets
Ever since the draft policy was announced, private airlines' owners and representatives have voiced their concerns.
The latest spark, however, came in late February (21) when the Chairman Emeritus of Tata Sons, Ratan Tata, tweeted that he would like the government to do away with the 5/20 rule.
"It is sad to see incumbent airlines lobbying for protection and preferential treatment for themselves against the new airlines that have been formed in full compliance with prevailing government policy and providing air transport to Indian citizens in line with the dream of a 'new India' promised by the new government under (Narendra) Modi's leadership," Tata said.
He was speaking about Vistara and AirAsia India.
SpiceJet Tizzy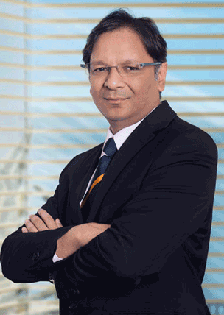 The tweet sent the world of aviation in a tizzy. Ajay Singh, (right) CEO of SpiceJet, shot off:
"All of us were asked to serve our great country before we got profitable rights to fly abroad.
"We served with great pride.
"What is wrong if these two foreign-controlled airlines are also asked to serve India before being allowed to fly international?
"Mr. Tata, whom we respect greatly, should in fact urge these airlines in which his group is a shareholder to serve India willingly before being allowed to fly international.
"While obtaining a license, these two airlines had undertaken to follow the 5/20 rule, a rule they are now opposing so vehemently."
IndiGo By Ghosh!
IndiGo's President Aditya Ghosh (below) also joined in: "While an IndiGo with more than 100 aircraft cannot restructure its network by withdrawing from any unprofitable routes, an airline with just five aircraft can fly abroad with the sixth one—this is not acceptable."

Sometime ago, a high-level FIA delegation comprising IndiGo's Rahul Bhatia, SpiceJet's Ajay Singh, and GoAir's Jeh Wadia handed a note to Jitendra Singh, the Minister of State in the Prime Minister's Office.
The note mentioned that FIA's views were not being heard out in the formulation of the NCAP.
A government press release mentioned that FIA "sought Government's intervention to incorporate some of their concerns while finalizing the National Civil Aviation Policy being prepared by the civil aviation ministry … They complained that while no other country in the world allows substantial ownership and effective control of its airlines to be taken over by foreign airlines."
Who Controls What?
India has permitted some airlines to operate despite being effectively controlled by their foreign parent. The Minister supposedly told the delegation that their views would be sent to the Ministry of Civil Aviation.
Whatever the outcome of the war of words, Minister Mahesh Sharma, the Minister of State for Civil Aviation, commented that "as an Indian citizen, he (Ratan Tata) has given a suggestion.
"We welcome his suggestion.
"We will try to take a call on his suggestion. "The government will have take a call at the right time."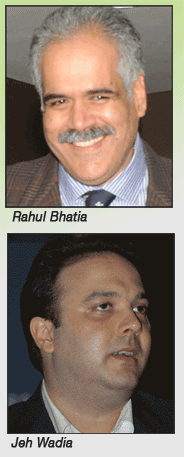 Reacting to the allegations, a statement has been issued by Tata Sons mentioning, "both Tata SIA Airlines (Vistara) and Air Asia India have transparently shared their views on the policy, like other stakeholders."
The statement goes on to point out: "Keeping the national interest in mind, Tata Sons believes that the 5/20 rule must be abolished if Indian aviation is to achieve its full potential and improve India's connectivity with the world.
"Apart from the fact that there are no global parallels to this rule, the rule is discriminatory to Indian airlines as foreign airlines that do not meet these criteria are allowed to operate in Indian skies, but Indian airlines cannot enjoy reciprocal rights. Indian carriers are best placed to promote India as a tourism destination and should be encouraged to provide international connectivity if they wish to do so…
"The 5/20 rule has thus far principally benefited only foreign airlines, who have captured 70 percent of the international traffic with India, taking Indian jobs and revenue with them.
"This has also resulted in poor utilization of bilateral air traffic rights by Indian operators.
"The removal of the 5/20 rule is estimated to boost international traffic to and from India to over 100 million passengers by FY2021, compared to 43 million in FY2014.
"This would stimulate the domestic market, and the resultant growth would help all domestic carriers."
Utilizing its unique on-the-ground access in India, FlyingTypers will continue to follow the story and keep our readers posted.
Tirthankar Ghosh