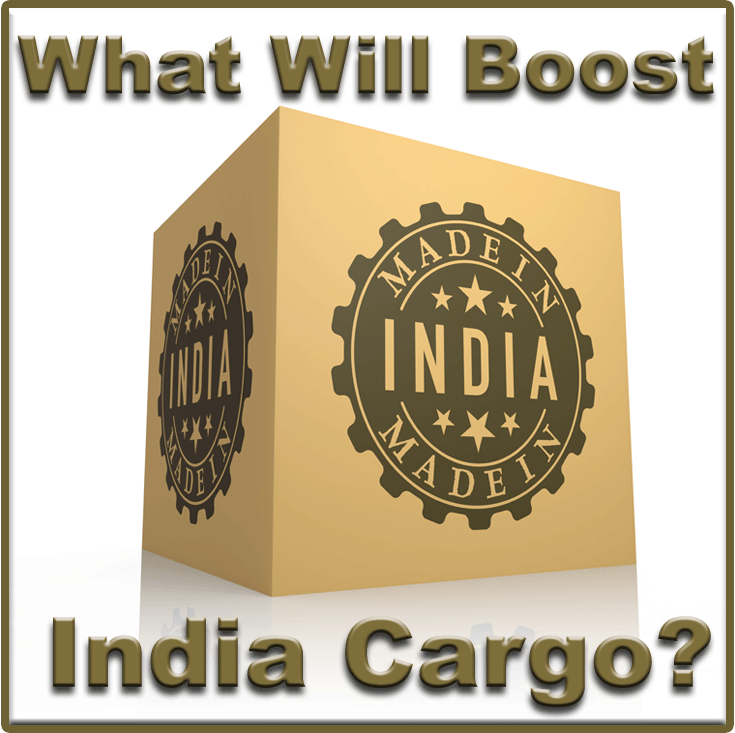 The picture of a heavy bag containing the 2016-17 Indian Budget being handled by Parliament staff, which bannered our March 2, 2016, FlyingTypers issue, was indeed a telling one.
Like any journalist keen on a good story, my editor commented, "Undoubtedly, somewhere in that bag are the air cargo hopes held by the aviation dreamers and doers of India."
The bag was heavy, indeed, but contained little for aviation or the air cargo community in the country.
Hopes there were a-plenty, judging by the way the air cargo sector has performed both nationally and internationally.
After all, as a veteran freight forwarder pointed out, surely the Indian leaders were aware of the low volumes air cargo has been witnessing.
Slow Budget Action Single Window
So, what prevented Indian Finance Minister Arun Jaitley from providing incentives to boost the sector?
Others like Conrad Clifford, Regional Vice President for Asia Pacific region, International Air Transport Association (IATA), virtually dismissed the budget, saying it had "minimal" focus on aviation.
Perhaps, the saving grace for the air cargo community was the announcement to implement the Indian Custom Single Window Project (ICSWP) at major ports and airports starting from April 1, 2016, the beginning of the next financial year.
Commenting on the budget, Civil Aviation Minister P. Ashok Gajapathi Raju said that the move would reduce the dwell time of export and import air cargo by bringing all regulatory agencies responsible for giving clearances to a common platform.
That would also enable the integration of processes of import cargo stakeholders to enable easy adoption of EDI. He also said that the opportunity for deferred payment of Customs duties would facilitate importers and exporters with proven track records for faster processing of cargo.
This, he announced, would reduce the dwell time of cargo.
The Civil Aviation Minister seemed to be unaware that the ICSWP had been announced in the 2014-15 budget and was being tested at the Jawaharlal Nehru Port Trust (Nhava Sheva) and two Inland Container Depots near Delhi on a pilot basis. In fact, in the beginning of February this year, more than a fortnight before Minister Raju's comment, the move was extended to imports at the Air Cargo Complex in Mumbai and Delhi Air Cargo and to all other locations where the Food Safety Standards Authority of India (FSSAI) and the Department of Plant Protection, Quarantine and Storage (DPPQ&S) were operational, according to a circular issued by the Central Board of Excise and Customs (CBEC).
What Future Airports?
Other than the reduction in dwell time, the air cargo community would probably benefit—of course, when it does happen—from the revival of unserved and under-served airports in the country.
Budget 2016 allows the Ministry of Civil Aviation to partner state governments to develop some of these airports and airstrips in the country.
The Action Plan for revival of these airports includes the identification of airports and airstrips under the control of state governments for development,in consultation with airlines, and along with the revival of 10 non-operational airports owned by the Airports Authority of India. How long the revival process would take is anybody's guess, but domestic air cargo stakeholders are optimistic.
Minister Raju has gone on record to say that Budget 2016-17 has paved the way for developing India as a Maintenance, Repair, and Overhauling (MRO) hub of Asia.
That move, in a way, could help the air cargo industry.
The budget, he said, had made provisions for incentivizing domestic value addition to help the campaign "Make in India."
Under this scenario, the tools and tool-kits used by the MRO sector have been exempted from Customs and Excise duty.
The MRO business of Indian carriers is around $744 million, 90 percent of which is currently spent outside India—in Sri Lanka, Singapore, Malaysia, UAE, etc.
With the technology and skill base at home, the government is keen to develop India as an MRO hub in Asia, attracting business from foreign airlines while retaining the domestic business.

Soaring India ATF Dampens Outlook
What has come as a big dampener is the excessive increase in the already expensive excise duty levied on aviation turbine fuel (ATF). For the record, carriers made profits with the lower cost of ATF, with airfares in 2015 15-20 percent lower than those in 2014.
This year, however, the hike in the excise duty will not only make air travel expensive, it will also affect air cargo.
"Increase in excise duty on ATF will make the raw material costlier by four-five percent.
"At a time when ATF in India is 60-70 percent costlier than global ATF prices, it goes against the government's stated objective to make flying affordable for the masses," predicts Amber Dubey, Partner and Head of Aerospace and Defense at global consultancy KPMG.
Tirthankar Ghosh