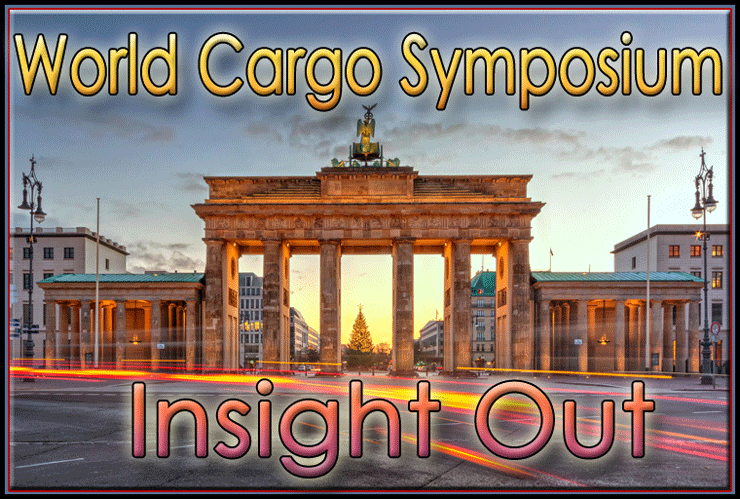 Here is a glimpse at our picks for the interesting session tracks at IATA's World Cargo Symposium (WCS), taking place this week in Berlin, Germany, from March 15-17.The air cargo industry is gathering its best and brightest for three days of face-to-face contact and arou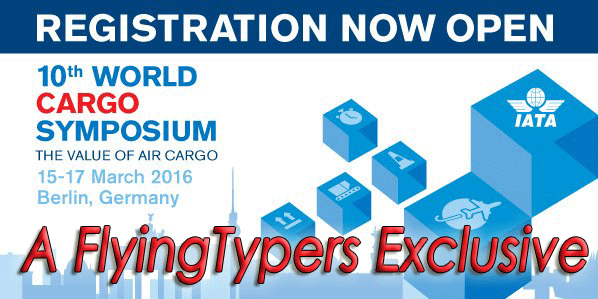 nd-the-clock meetings.
WCS celebrates its 10th go-round this year.
The mandated yearly gathering of IATA member airlines' cargo chieftains, which has since the reign of IATA Head of Cargo Alex Popovich been marketed as "World Cargo Symposium," has been an industry event and growing tradeshow profit center for the past decade.
We are driven to talk about session tracks content because of the dense number of WCS meetings and sessions (some running concurrently).
Our thought is that most cannot afford an army of people to attend them all, and so there is a very good chance you might miss something important.
Here are some highlights: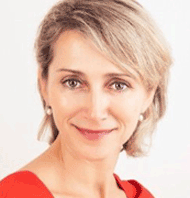 Perishables Track

Wednesday March 16, 11:40 - 12:25
Shipper's Expectations Meet the Air Cargo Value Proposition
Perishables panelist Natasha Solano also serves as Global Business Development Manager, Perishables Logistics, Kuehne+Nagel.
Natasha has been involved in the transportation and logistics of temperature sensitive goods by air and ocean for the past 18 years, since she began at Martinair Cargo.
Natasha offered some interesting views on ocean versus air last year at the Caspian Summit in Baku.
She said that over the last few years there had been a trend for perishable cargo to transfer over to ocean transport due to costs, new routes, and advanced technology, including refrigerated sea containers.
"Temperatures of airborne perishables tend to vary because of the number of times shipments are handled, but seafreight is loaded into a container and then not usually handled again until delivery," she said.
She suggested air cargo should ensure staff is well versed as to the impact of temperature fluctuations upon perishable cargo.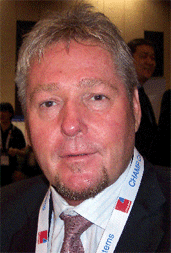 ULD Track

Wednesday March 16, 9:15 - 10:30
Sharing Responsibility for Safe ULD Operations
Urs Wiesendanger (right) is a panelist and he will certainly want to raise awareness of ULD Cares, the industry group with which he has been intertwined for quite some time. ULD Cares is holding its next Annual Conference in Los Angeles, California, from August 29 to September 1st, 2016.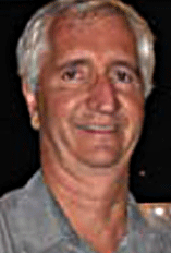 The best time we ever had in a ULD was sitting with some Alitalia Cargo workers picketing Cargo Building 6 at JFK. It started to rain, and after about 15 minutes the pitter-patter sound of the drops on the metal above us formed a soporific cloud over our senses.
We are reminded, in the grip of any sort of insomnia, that the best remedy is to sit under a tin roof for a while.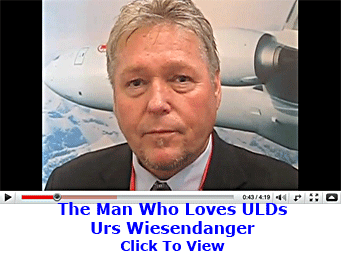 When it comes to ULDs, there a few outstanding people—Urs from Air Canada, and Bob Rogers from Nordisk (retired, left). Both are known for their knowledgeable presentations delivered at industry meetings such as the IATA WCS and the TIACA ACF. They have dedicated their professional lives to raising awareness about the 'unknown entity ULD' and have played a pivotal role in spreading the word.
In 2016, ULD Cares is quite proud of a nine-minute video it created promoting ULDs in 2015.
But for our money, a couple of minutes with Urs—with his lifelong love of cans—is enough for us.
Give Urs 4 minutes, share in our experience.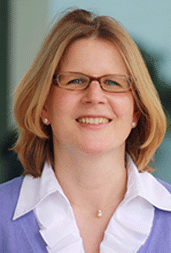 Pharma Track

Wednesday March 16, 14:00-15:05
Pharmaceutical Management: Compliance, Cooperation, Solutions
Nina Heinz (right) has been Global Head of Quality, LifeConEx DHL Global Forwarding for the past 10 years and is Chairman of this session.
Prior to her career at LifeConEx, Nina worked with Lufthansa Cargo for several years as a global account manager for key pharmaceutical customers in Europe.
Sustainability Track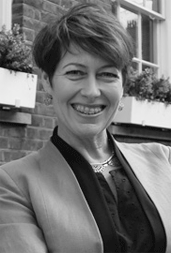 Wednesday March 16, 14:00-15:00
Sustaining Our Value In The Future
Zoe Arden (right) is Director (London office) of SustainAbility, a company that states its mission is to "catalyze innovation and provide solutions to make business and markets sustainable."
Zoe says she specializes in "sustainability strategy, stakeholder engagement, and story telling."
"I am hugely excited to be working at SustainAbility. It is an organization with an impressive heritage, strong values, a talented team, and a big role to play in the future of conscientious responsible business."
e-Commerce Track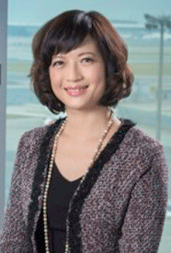 Wednesday March 16, 16:15-17:00
Is Air Cargo Ready For e-Commerce?
Is IATA kidding? Implementation of eAWB is uneven everywhere and decades behind the promise of anything being adopted industry wide.
However Vivien Lau, Managing Director of HACIS has, for all intents and purposes, figured this thing out and is incredibly positive on the subject.
The beauty part for greater air cargo is that Vivien is willing to share.
"As a logistics provider serving the sector, it's a matter of adopting a similar mindset and business mode with e-commerce, which attracts a host of buyers by providing good products with attractive prices," Vivien Lau said.
"I believe the link between air and road is the trend for e-commerce," Ms. Lau added.
"As the e-commerce market matures and becomes more price-driven, fulfillment is moving closer to the market to achieve economies of scale and cost reductions in logistics. Hong Kong has the global air services needed by this growing business, and Hacis' opportunity is to provide reliable and highly cost-efficient onward connections to the new generation of e-commerce fulfillment centers in China."
A Matter Of Dronamics

Thursday March 17, 09:00- 10:15
Drones for Tomorrow's Air Cargo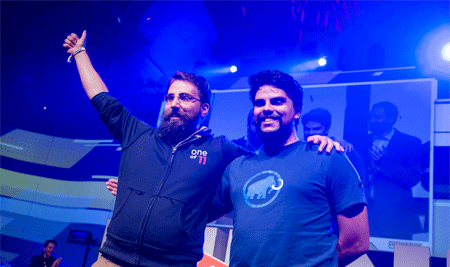 In 2015 when the Rangelov Brothers, Svilen and Konstantin (l-r), won first place recognition amongst 1,600 companies from 98 countries and a 100,000 Euro cash prize at the "Pioneers Festival in Vienna" for their start up company Dronamics, one writer wondered:
"Are the Rangelov Brothers following in the footsteps of the Wright Brothers [in] revolutionizing unmanned aircraft systems?"
Svilen Rangelov chairs the last day of World Cargo Symposium in a session that takes a deeper look at drones.
For the record, Dronamics is a Sofia-based Bulgarian/Dutch company that confidently insists: "Cargo will never be the same."
"We're creating a next-generation drone—an airplane, actually—that can dramatically optimize logistics networks," Svilen said.
"We are working to create a smaller building block for the logistics industry and enable on-demand solutions for shipping commercial and special cargo," Svilen Rangelov (right) said.
"Our unmanned cargo aircraft can carry up to 350-kg payloads across routes exceeding 2,000 km and will be the first drones that can carry such a payload for non-military use.
"By creating a smaller building block, our drones will help reduce the inefficiencies of the air cargo industry.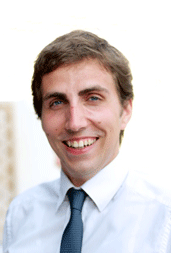 "We firmly believe that drones are the future of cargo, no question," Svilen told FlyingTypers adding that 20 or even 10 years from now people would be looking back and seeing how natural it was for the industry to evolve in this particular direction.
"But to get there, we need two unconditional prerequisites—safety and cost.
"If it's not safe, we won't be allowed to—and we shouldn't—use this technology.
"And if it's not economically feasible, it won't work for a competitive industry like air cargo.
"The only way to solve this challenge, " Svilen says, "is through technology, but engineering a solution to both these problems simultaneously is extremely hard—safety and cost are two forces that too often act in opposite directions.
"What makes us at Dronamics confident in solving this challenge is the fact that some of the brightest minds in aerospace engineering are working with us on this exciting problem, and have brought us further ahead than anyone in our journey to making safe and economical drone cargo a reality."
Svilen is also "Team Member" of the "Sofia Pub Crawl," a group that finds interesting late-night Sofia spots, as opposed to the loud tourist traps.
No word yet if Svilen will be out and about in Berlin—which has become a great pub town for young people—but don't bet against it.
In any case, this one sounds like fun.
Geoffrey