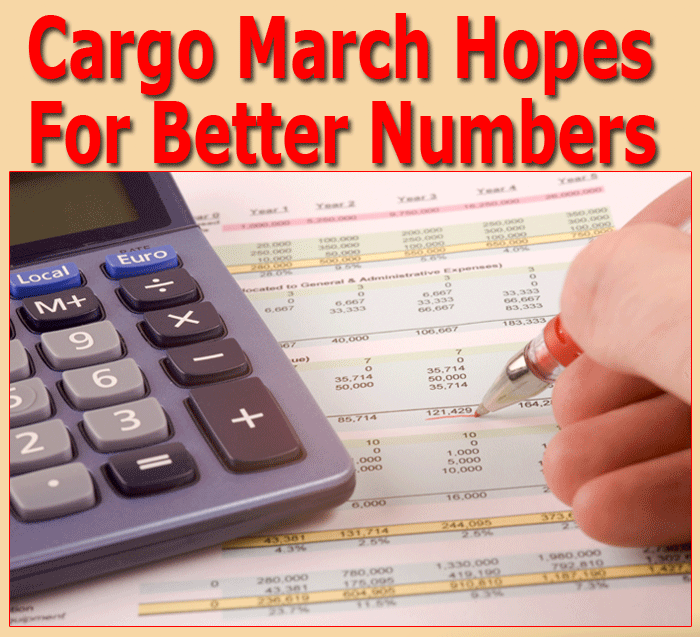 A disappointing Chinese New Year has been followed by weak demand on the major lanes out of Asia, exacerbated by the disruptive currents emanating from the U.S.-China trade war and uncertainty over ongoing negotiations.
Most industry experts now don't expect a jump in volumes and/or pricing rebound to materialize until the second half of 2019.

TAC Index Mixed

The latest TAC Index readings reveal that Hong Kong-North America lanes dipped from a peak of $5.69 per kg on November 19, 2018 to $3.42 per kg on March 4. Hong Kong-Europe routes, meanwhile, peaked at $3.77 per kg on December 10 before slumping to $2.35 on February 18 and then recovering marginally to $2.57 per kg on March 4.

ACD Volume Drop

The latest monthly volumes studied by analysts at World ACD confirm how pricing is reacting to demand. "The first month of 2019 confirmed the trend we have seen for a number of months now: another volume drop, this time of 2% year-on-year, coupled with a yield drop in USD of 2.5%," said the analyst.
WorldACD also noted that Chinese New Year had a counter intuitive impact on flows to and from China. "Origin China grew by 5% year-on-year in January, but the destination China fell by more than 10%," it noted. "We observed this trend also in the past two months, but it was more pronounced in January due to the early Chinese New Year, Feb 5 in 2019. As we see it, the period preceding this day seems to have had a small positive effect on outgoing business from Asia Pacific, but a more serious negative effect on incoming business."

The Sulphur Factor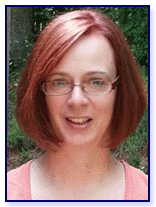 With the China-U.S. trade war still weighing heavily on demand and clouding the forward outlook, and demand from Europe tepid, most executives contacted by Flying Typers said there was little reason to expect a market rebound in the coming months.
"January 1, 2020 implementation of IMO low sulphur fuel rules may shift some cargo from ocean to air later in the year and could impact capacity and rates," said Cathy Morrow Roberson, founder and head analyst at Logistics Trends & Insights.
"In addition, inventory replenishment will be necessary, particularly after stockpiling occurred ahead of anticipated tariffs on Chinese goods in 2018 and early 2019. Otherwise, addressing growing e-commerce volumes will be needed for the air cargo market particularly for faster delivery times for delivery as well as for returns processing."

Fluid Markets Flexport

Neel Jones Shah, SVP and Global Head of Air Freight at Flexport, told FlyingTypers that the outlook for the key Transpacific lane was extremely fluid following the suspension by President Trump earlier this month of planned new tariffs on imports from China.
"There are a lot of moving parts so it's hard to be incredibly definitive about 2019," he said. "It has been an extremely slow year out of China whether it's mainland or Hong Kong. And the recovery from CNY has been one of the slowest that I've ever experienced in my 17 years in the business. It's just been a very, very slow recovery from Chinese New Year, and volumes are down, and you clearly see that in the statistics.
"That being said, there are other parts of Asia that are doing extremely well. In North Asia, for example, Japan is very strong. Automotive traffic to the U.S. is vibrant. South East Asia has also been quite active—Vietnam, Thailand, Malaysia.
"All of this could be due to the shift in production (due to U.S, tariffs on Chinese exports) from China into South East Asia.
"I think that as you look at the balance of the year, I am extremely optimistic as I think most people are now, that the U.S. and China are going to solve their trade dispute, and may even roll back the 10% tariff. And if they do that, clearly Chinese exports are going to become extremely competitive once again."

Trade War Modal Shift & Volumes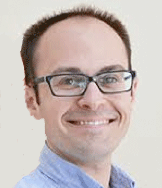 Freightos CMO Eytan Buchman said there had been some modal shift to ocean so far this year while the U.S.-China trade war was also limiting Transpac volumes.
"The China trade tariffs stimulated advance shipping and we suspect that the protracted threat encouraged some U.S. importers to explore cheaper, slower ocean freight," he said. "The latest WTO first quarter international trade indicator was the weakest since early 2010. There are steep declines in the indices for export orders and international air freight.
"China-Europe rail connections are a small but growing competitive threat to air freight in the long term."
And, he added, "a hard Brexit may stimulate demand short term, but with the UK economy likely to contract, this won't last."
Looking for positives, he said as 2019 rolled out the continued growth of ecommerce would generate greater demand for more smaller shipments.
"IMO low-sulfur fuel regulations will also increase ocean freight rates toward the end of the year, encouraging some importers to switch back to air freight," he added.
SkyKing