---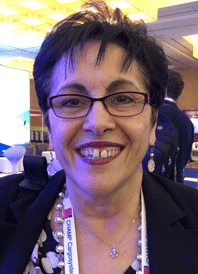 Layda Garcia started her career in aviation with Eastern Airlines the wings of man.
Today 46 years later, she is still in air cargo. We can only marvel at the wings of this most extraordinary woman and know her work in the airline business has affected people around the world.
Layda Garcia, Director Carrier Network and Sales, Amerijet Cargo is based in Miami.
"I love this business, the people, the work we do, delivering cargo everywhere.
"As we gather here in Singapore, I see many familiar faces and old friends and I certainly will make some new ones.
"Air cargo is never boring. It is full of people who are dedicated and up to any challenge."
Asked whether looking back 46 years, would she do it again.
"Do you think that's possible," Layda smiles sheepishly.
We can all take off on the wings of Layda.

---