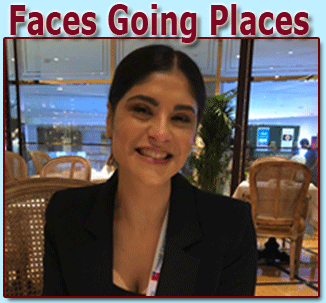 New Faces . . . Meet Vera Marzoug Bassi, United Cargo eCommerce Technology Manager, fresh on the scene from UA pax marketing, where she was involved in creating the carrier's Mileage Plus tracker program. Vera came to United from Wunderman, a giant digital ad agency.
On her way to the e-freight and digital transformation tracks at WCS Singapore Vera declared:
"I want to bring United's online experience to help create a rewarding encounter for our air cargo customers."
More power to her!